Mali Conflict: The Situation for Children and Families
Image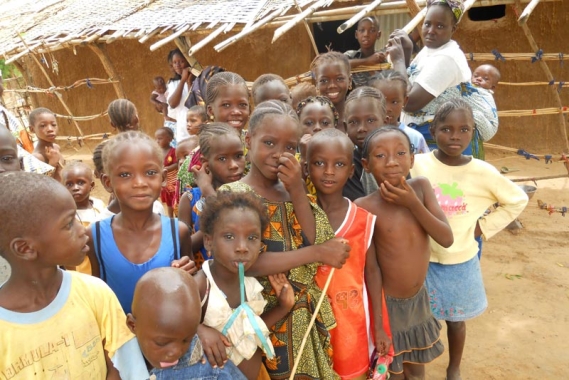 Mali is one of the world's poorest countries and has a predominately young population, 48 percent of Malians are under the age of 15.  High rates of poverty, along with political instability and armed conflict in Mali, have severely jeopardized the health and safety of families and children.
With the wave of violence following the military coup in 2012, armed conflict in Mali has displaced thousands of families. There are currently 61,404 internally displaced people and over 138,000 people have sought refuge in neighbouring countries like Niger, Mauritania and Burkina Faso. With the humanitarian and security situation in Mali worsening, access to basic necessities, protection and survival is a growing concern for many families.
An estimated 2.2 million children are in need of urgent assistance in Mali. Due to the overlapping and complex crises in the region, children are being denied their right to shelter, water, protection, nutritious food and education. For the thousands of families who have fled their homes to escape the conflict in Mali, finding food, a safe place to live and new livelihoods is a daily struggle.   
Despite the 2015 peace agreement to end the armed conflict in northern Mali, the path to peace and security remains uncertain. The surge in violence by extremist and terrorist groups against civilians, government and peacekeeping forces has stalled the peace process. A United Nations peacekeeping mission has been operating since 2013 to help stabilize the Mali conflict, with Canadian troops being deployed in June 2018, but the region continues to experience violent clashes and insecurity.  
The deteriorating security situation has only worsened the protracted humanitarian crisis in Mali and made the delivery of life-saving assistance even more challenging.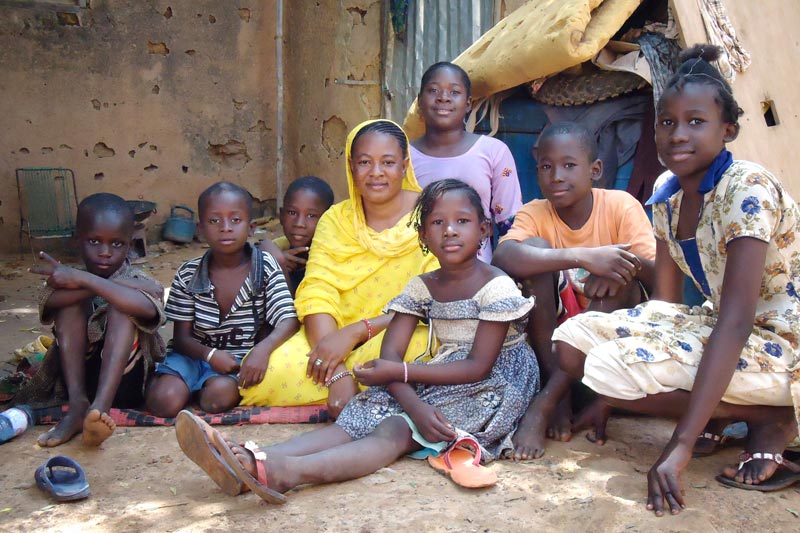 Protection and Safety
The threat of terrorism, attacks from armed groups and intercommunal violence is seriously impacting the safety of civilians —  including children who are especially vulnerable.
Violent conflict in Mali continues to force families to flee their homes, making children vulnerable to abuse and exploitation. In conflict affected regions, children are at higher risk of family separation, gender-based violence, recruitment into armed groups and child trafficking, among other forms of exploitation.
Combined with other factors like food insecurity and poverty, the safety of children is continually undermined.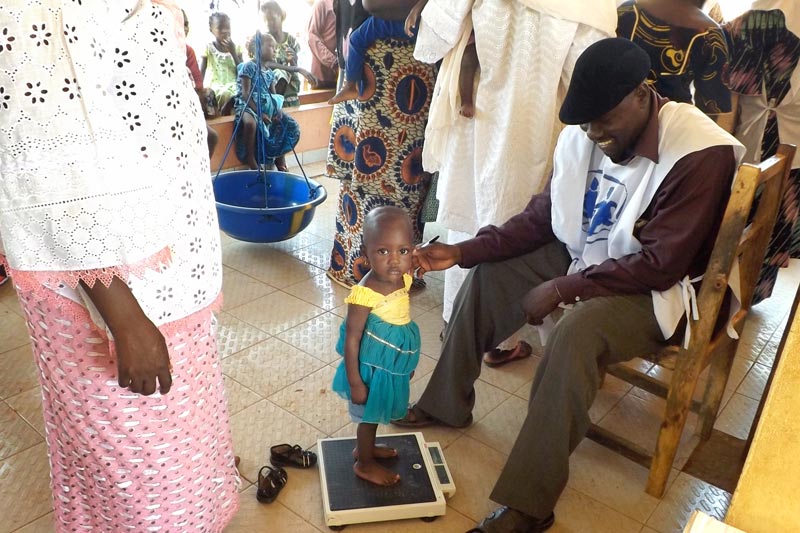 Malnutrition and Food Insecurity
In Mali, high rates of food insecurity and reoccurring drought have led to child malnutrition rates well beyond the emergency threshold. Millions of children are not receiving the nutritious food they need for their physical and cognitive development.
Food insecurity has worsened in recent years as chronic drought, erratic rainfall and violent conflicts in Mali have pushed farmers off their land and caused families to lose their livelihood.
In northern Mali where food insecurity and poverty are already common, desertification and higher temperatures are leading to further vulnerability and uncertainty for families. 
Education
Access to quality education is a challenge for children and young people across the country. Given the high rates of poverty, food insecurity and violent conflict in Mali, education often takes a backseat.
For families living in poverty, they simply cannot afford to send their children to school. If children do attend school they often do not get the chance to finish their education. Access to education is particularly challenging for girls, poorer populations and those affected by the violent conflict.
While progress has been made in the education sector, it is fragile as armed conflict in Mali continues to disrupt access to education. Small gains made in the past decade are eroding as the primary school completion rate has dropped and the rate of out-of-school children has risen.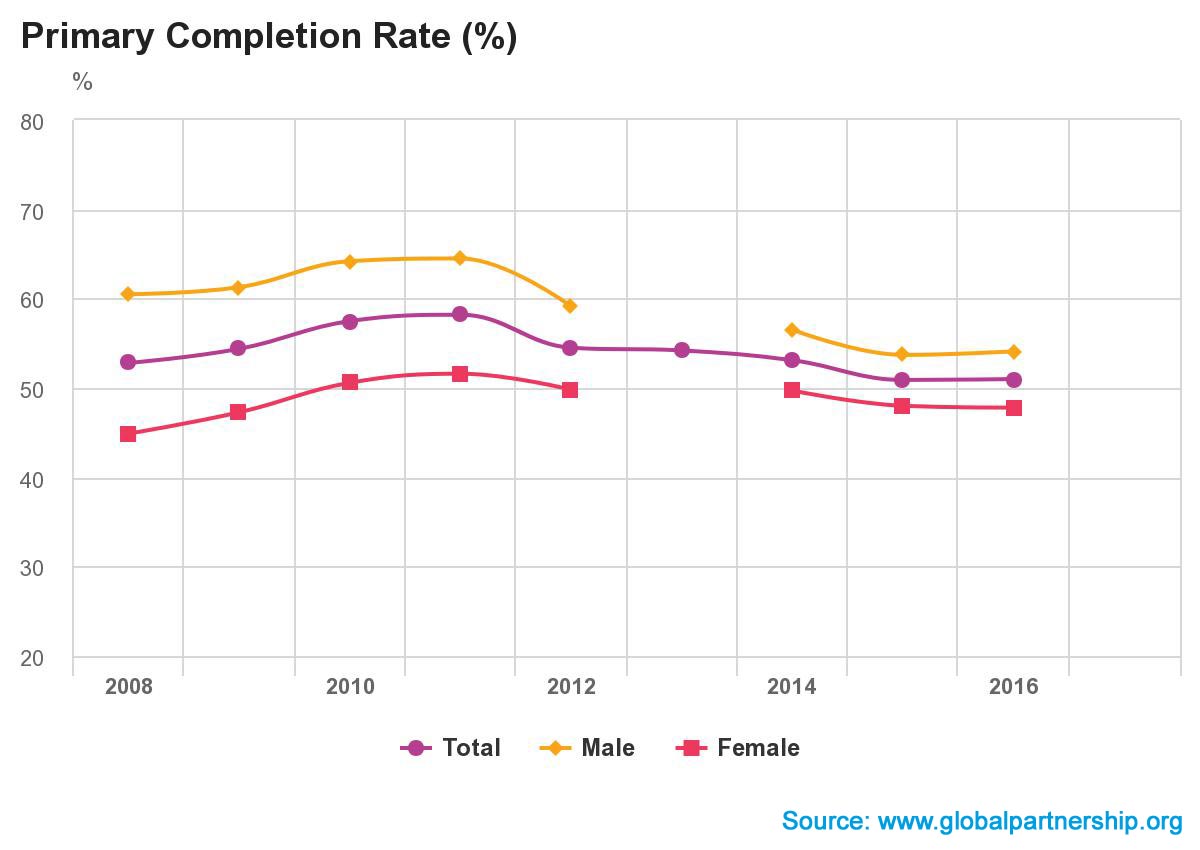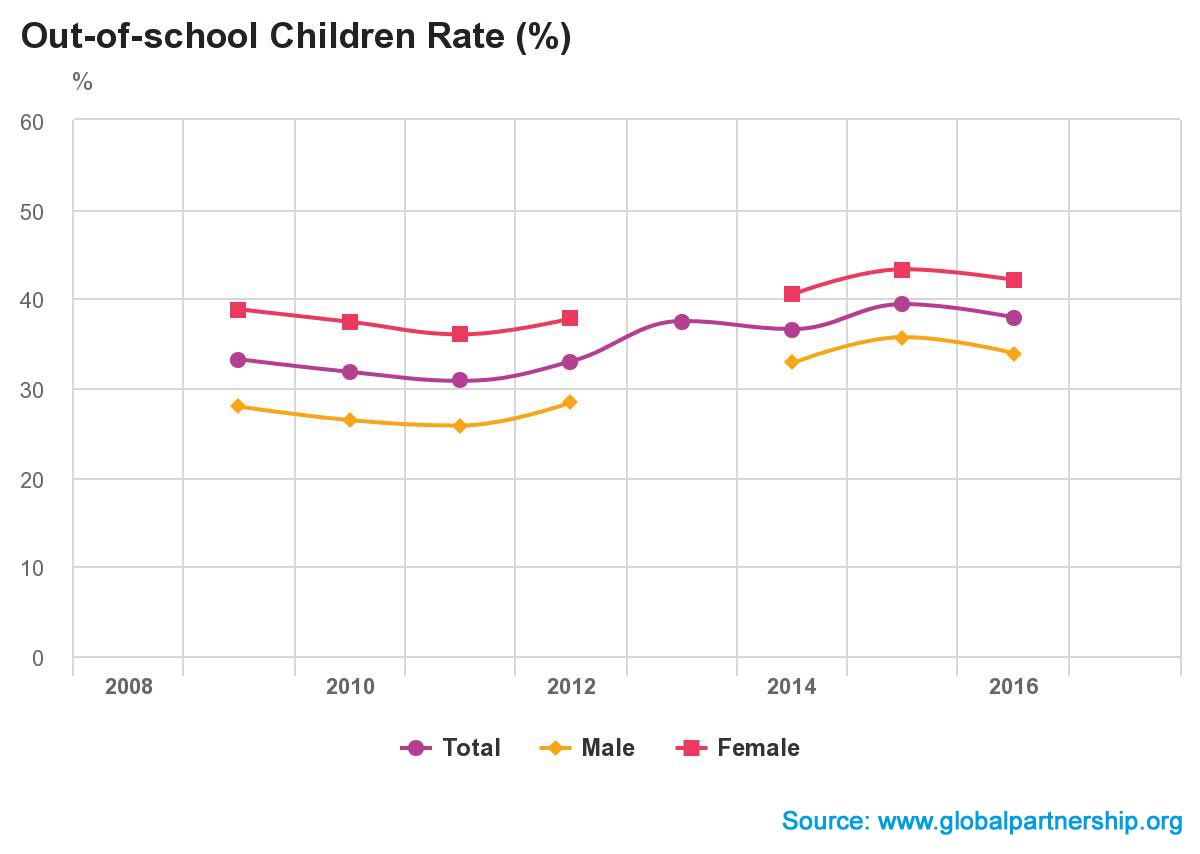 SOS Children's Villages in Mali
700 children and young people have a safe and loving home
791 children attend SOS Kindergartens
2,822 children and young people are getting a quality education
4,107 children and family members are supported through our social centres and Family Strengthening Program
SOS Children's Villages has been active in Mali since 1987. At present, SOS Children's Villages is supporting children and young people in four locations by providing day care, education and medical assistance. When children can no longer stay with their families, SOS mothers care for them in SOS families.
SOS has also run two emergency response programs. In 2012, we provided support during the Sahel food crisis and in 2013 to families displaced by the fighting in the northern areas of the country.
In 2015, we started a project to protect "talibés" – children attending Quranic schools who are forced to go out to beg. We work in close partnership with local groups to ensure that the children are safe, can go to school and, wherever possible, can return to live with their families. We give children counselling and material goods to improve their living conditions. We provide school kits and uniforms and pay for the children's school and medical fees. We also run workshops on children's rights and support parents so that they can make enough money to look after their children. 
Canadians wishing to help children and families in Mali are encouraged to sponsor a child, sponsor a Village or make a one-time donation. Your support will help change the lives of the most vulnerable children and families in Mali. Please help today.