A mother in Ethiopia fights to keep her daughter off the streets
Top Text
When Fatuma was suddenly left a widow with six children, she wasn't sure how she was going to feed her children or support their education to keep them off the streets. Through a mother's love, the bonds of family, and a helping hand, she and her children are building a brighter future together. 
On a dusty, noisy street in Dire Dawa, a city in eastern Ethiopia, Fatuma, 35, squeezes fresh orange juice into a glass jug in her makeshift parlour, while her daughter Tashi*, 12, sells coffee.  
Coffee lovers sip hot aromatic Arabica coffee or a glass of fresh juice, sitting on low plastic stools. The regulars leave quickly, creating space for new customers.  
Fatuma is pleased with the flow of customers. Mornings are always busy. She keeps a close eye on Tashi to make sure she is managing okay.  
They sell about 100 cups of coffee per day and a few glasses of juice. 
A year ago, Fatuma was a stay-at-home mother. Her husband made a living running this same business. He seemed in good health, but he suddenly fell sick and died.  
Fatuma had to figure out how to sustain her family. She did not have money to continue the business, so she settled for menial jobs, washing other people's clothes for a few Ethiopian Birr.  
The income was hardly enough for food, let alone to pay for her children's education.  
"I get money for my children's upkeep from this business," says Fatuma as she hands a glass of juice to a waiting customer. "I buy for them all the things that they need. A few months ago, I could not afford to buy food for my kids. I could not afford to feed them. Even when they got sick, I could not afford to take them to hospital. I had nothing. We had many problems," she says. 
Before lunchtime, Tashi will stop selling to make lunch and feed her five siblings playing around the house. She is the most responsible 12-year-old you have ever met.
Then she will wear her bright yellow burqa and run off to school, leaving Fatuma to handle the business and watch the children. 
Image
Image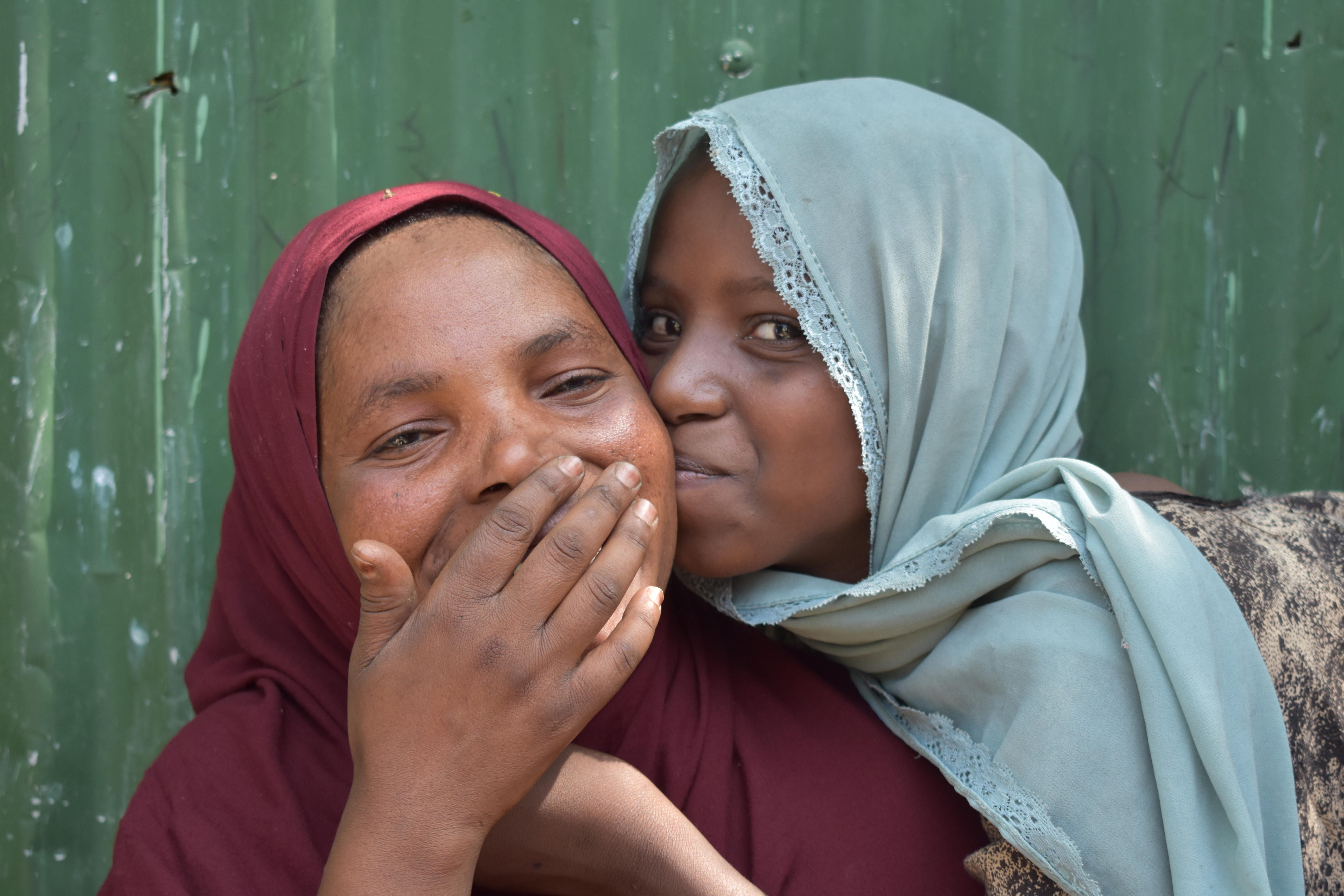 Tashi's desire for an education 
Tashi started going to school in September 2022 at age 12. 
She used to watch her five siblings all day long, the youngest being three years old – cooking for them, washing their clothes, and bathing, feeding, and putting them to bed – when her mother went to work. 
Bored and disgruntled by her advancing age without the hope of schooling, Tashi would stand outside their dilapidated house along the street to stare at children her age going to school and at the street children sniffing glue and scavenging in garbage dumps for stuff to sell.  
She contemplated how hanging out with the street children could help her make money to pay for school. 
"When I saw children going to school, I wondered, 'When will I get to go to school?' says Tashi. "I thought that even if I am a child, I could collect plastics and cartons to sell and then buy books and take myself to school and give some money to my mother," she says. 
Pushing children to the streets 
A vast body of research confirms that children run away from home to live and work on the streets due to abuse and neglect following a family breakdown, poverty, parents' separation or divorce, death of a parent, or remarriage.  
By some estimates, Ethiopia has over 150,000 children roaming the streets, with numbers growing. The children in Dire Dawa migrate from rural areas in the hope of earning money for food and to survive. 
SOS Children's Villages in Ethiopia started a project in 2022 to keep children like Tashi from the allure of street life and rescue those already living on the streets without a family member to care for them.  
Michael Sintaheyu, the Street Children Program project coordinator in Dire Dawa says street life is brutal for children. "They have no way of protecting themselves and are exposed to all manner of violence and exploitation," he says. "Children like Tashi living in difficult situations at home are in danger of looking for solace on the streets." 
Keeping Fatuma's family together  
Fatuma's family was enrolled in the Street Children Program. Tashi stayed in a safe shelter to recover from the stress caused by problems at home, regain her self-esteem, and develop a sense of direction.  
Fatuma learned basic business skills, positive parenting, and how to access essential services. She also received a start-up capital of 7000 ETB to set up the coffee and juice business she runs today. 
Tashi returned home after one month at the shelter, carrying school supplies and a uniform, ready to go to school for the first time. 
"At school, I found that the children in my class were so much younger than me. I am a big girl," says Tashi, unable to hide her frustration. "I should be in standard five. But here I am in grade one because I did not have any money or even a school bag. I will continue with my studies because I am smart. The teachers put tick marks on my exercises every day," she says. 
"I send my daughter to school every morning," says Fatuma. "She comes back later in the day. I send all my children to school. In the past, Tashi used to cry because she wanted to study, but I could not afford to take her. Today we are better off because of the capital you (SOS Children's Villages) gave to us. My life has now changed a lot." 
Fatuma is happy that Tashi is now preoccupied with school and her future. She says working closer to home has rewarded her with more time to focus on parenting. 
"I am not afraid that she (Tashi) will go to the streets. She is my daughter, and she is under my care. There are street children around here who go under here," pointing to the back of her house.  
"I have warned her (Tashi) not to respond to their calls. They want to give her cannabis or other drugs. They spoil children and destroy themselves. I watch her closely, and she only goes out when sweeping the yard. She does not go anywhere else." 
"I want my mother to move from this poor place," says Tashi. Their house is a dilapidated yellow shipping container without running water or electricity.
It hangs precariously at the edge of a riverbank prone to flooding.  A dumpsite is very close to the house, and electricity lines dangle dangerously above the roof. "I would like to become a doctor when I finish school. I will be a rich person so that I can remove my mother from here." 
Fatuma is proud of the strides her family has made in a few months. She is now thinking of increasing her income by diversifying her business to include a retail outlet.  
"I would like to sell foodstuffs or to go into a shop-keeping business. I know how to run all sorts of business. I used to sell khat when I was this little," pointing at one of her young children. "I want my children to stop suffering. I want to take good care of my children and see them get a good education."
*Name changed to protect the identity of the child.