Mothers impacted by Sri Lanka economic crisis
Monday, September 19, 2022
Sri Lanka has been hit by its worst economic crisis since independence in 1948 and is experiencing an unprecedented period of economic, political, and social disruption. While the Sri Lankan Government is trying to stabilize the economy, the situation remains severe.
Hyperinflation and limited supplies have affected the ability of households to cover living expenses, leading to a deterioration of well-being for families and increased food insecurity.
Vulnerable families and children in Sri Lanka are disproportionately affected by this economic crisis as they lack access to jobs, food, fuel, medicine, and education.
Image
Nisansala, mother of three
 
What was the experience of the economic crisis? 
Living, in general, has become difficult. My children are school-going kids but last few months it has all come to a standstill.  My parents are old and sick, my mother is a heart patient, getting medications for them has become a struggle. We all have to survive on the small amount of money my husband earns. 
Image

How many children do you have?  
Two sons and a daughter, [my] son is 9 years old and studying in Grade 3. The older daughter also goes to school and the little one is only 2 years old.  
Are you employed? 
I work as an incense stick maker. I make them by scratch, package them and sell them to small vendors. A pack of 9 sticks is sold at Rs. 20, and a pack of 40 sticks is sold at Rs. 50. I also make door mats as a side business. Any small amount of money I make makes a huge difference in these tough times. We need multiple incomes because no reliable source of income is there anymore.
What is the biggest challenge for you at present?  
It is managing the expenses and finances. Paying water bills, and electricity bills and yet somehow surviving by having enough to eat for a day, and taking care of children's educational expenses. 
What measures did you take to remain calm during this period? 
My husband often tells me that these days if we can eat one daily meal with the family and have a source of income we should count ourselves lucky. I let his words soothe me even though I constantly worry. 
Do you receive any economic help?
Yes. SOS Family Strengthening Program (FSP) is a constant support for us. They help me out with my business, they have given me a loan, and they give us dry ration packs which are a great strength to us. In the middle of the month when we run out of groceries and money, the dry ration packs they provide are immense help as we are able to provide the children with the food they need, especially milk powders. 
How did your daily activities change as a result of this crisis? 
The workload has increased. As I mentioned previously, earlier I used to make door mats but then I stopped it as there was not enough time, but now I have been compelled to start it again as I don't have an option but to make an extra buck. 
 

Gampolage, mother of three

What was the experience of the economic crisis that came about right after COVID-19? 
We still don't have a job. I am too sad to even talk about it. We are living under extreme hardship and we do not know when it would get better. 
How many children do you have? 
I have 3 children. The oldest son is 10 years old and is studying in Grade 5, the other two are 4 years and 2 years old. 
Image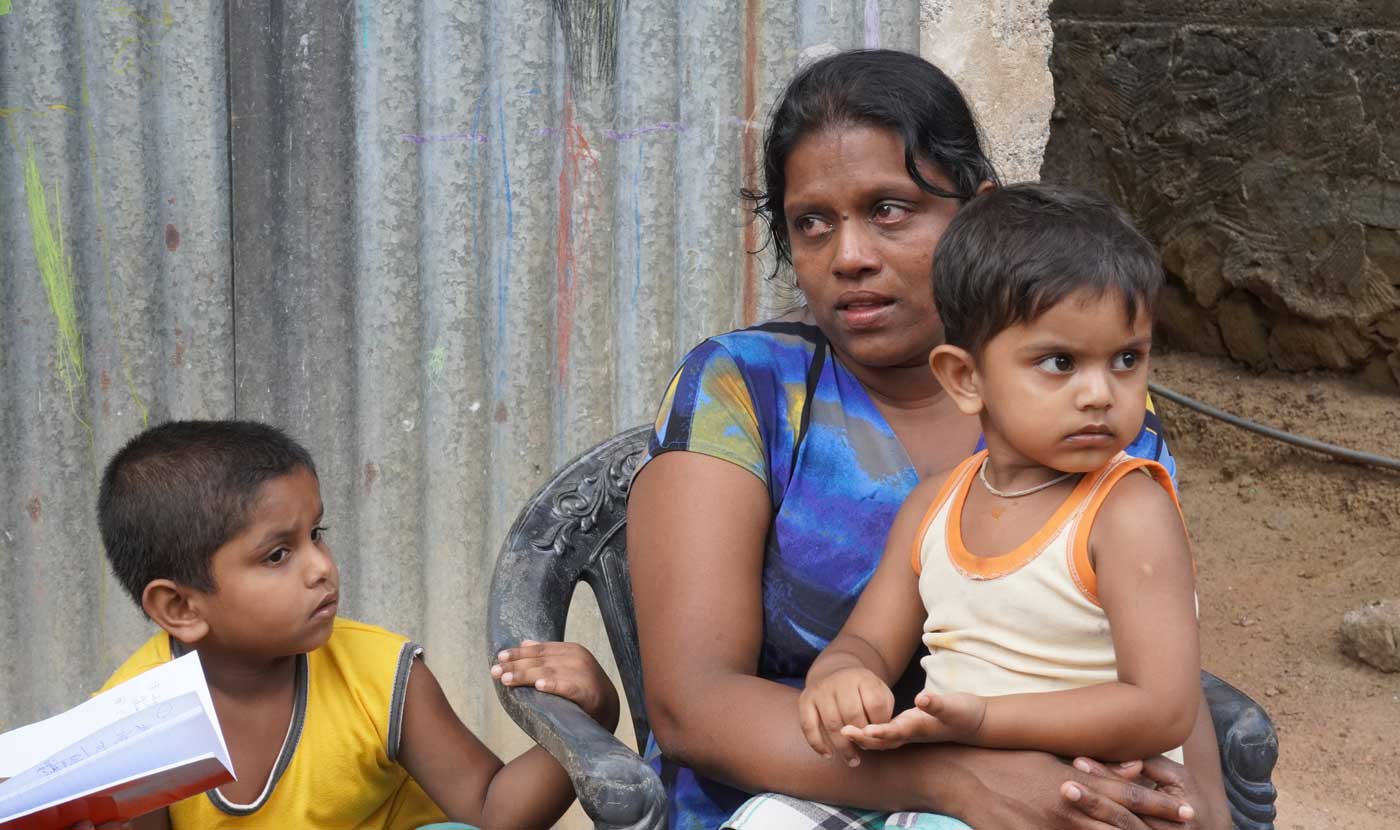 Does your husband go to work? 
He used to be a daily wager but he's been unable to find a job due to the economic crisis. He hasn't been able to find a job now for the last three months at a stretch.  
How have your circumstances changed?
We have now shifted into a smaller house that we are sharing with a sister of mine. Two families live together in this small house – the government interrupts electricity also from time to time.  
Are you employed? 
No, I'm unable to go to any work because I am taking care of two baby children. We've been really helpless since corona started. 
You seem to be in really tough times. How are you surviving? 
My husband's family has some paddy fields, so whenever he comes from there he brings rice from it for the family.
Have you received any help from outsiders? 
Yes. SOS helped us a lot. It was a big help, from them we got dry rations which was a big blessing. They give milk powders which are essential for my children, I can't thank them enough for it.  
Ayomi, mother of three

What was the experience of the economic crisis after COVID-19? 
My husband doesn't work and I used to have a small tailoring unit. After the crisis hit my entire business dried up as new clothes were the last thing on anyone's mind. With all our incomes hit we were struggling in meeting children's expenses and making ends meet at home. I also had trouble from my husband during this period as he's addicted to liquor and often gets violent and abusive. 

How many children do you have?
I have three children. A son who is 12 years old and studies in Grade 7, the second child is a daughter and studies in Grade 2, and the youngest one goes to nursery. 
Image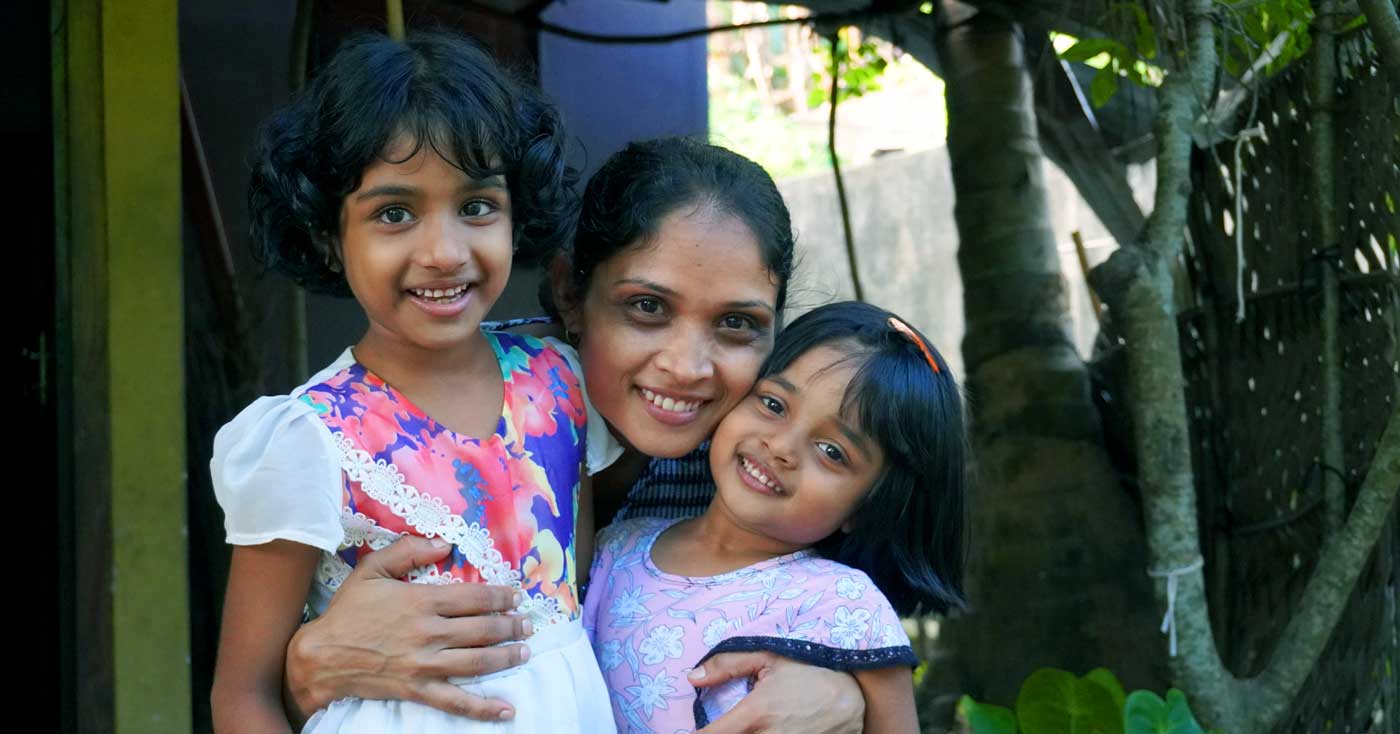 What job does your husband do? 
He does menial jobs like labour. 
How do you manage expenses at present? 
We're living on rent. SOS, through their Family Strengthening Program, pays our rent. 
Do your children go to school, has their education been affected because of the crisis? 
The two elder children go to school. Most of their education has shifted to online but they miss most of it since we do not have a smartphone and neither can I help the children with school because I didn't go to school.
What was a learning you had as a result of this crisis? If you were to face such an experience again, what will you do differently to let it not be this hard on you? 
I am not sure I can do anything better on my own. I have so many problems. For one I am a single parent. I am singlehandedly providing to make ends meet and I have been having problems with my husband. He doesn't contribute to the household, in fact, I often end up having to pay for him. I am in a big debt even as we speak and I do not see how it will all become okay. 
So where is the money for goods coming from?
I had to sell my sewing machine because of our economic hardship, so I cannot earn any money by tailoring any more. I'm currently working in a garment for a salary and we make ends meet with that salary. 
What was the support you got from SOS? 
I got lots of support from SOS. I am here, in this position today because of SOS. If not I was honestly fed up with life. I was advised to hand over my children to probation. From the day I stepped into the SOS FS program they have helped and supported me in many ways. They even take care of the children and ensure their safety.
I truly believe it's my great luck that I got an organization like SOS to help me out so I could live with my children and look after them without having to hand them over. I wouldn't be happy without seeing my children, if not for SOS I would have had to come to that unfortunate state.