Nalini's story: A life dedicated to giving back love to the mothers
Wednesday, February 23, 2022
It is estimated that more than 18 million elderly are abandoned in India, living homeless and without medical care. Nalini Dhende, 47, of Pune, India, has dedicated her life to providing care to abandoned elderly women. A practicing nurse and a care leaver from SOS Children's Villages India, Nalini established a charity called Nimal Seva Ashram in 2018 with the focus of looking after women typically discarded by families and culture.
This is Nalini's story, told in her own words.
I was 4 years old when my parents died in a road accident. I had two sisters, 2.5 years and the youngest was 8 months old. I remember nothing about my parents. All I can remember is the face of my uncle's wife who would beat my sister after we started living with them. The situation got so bad that our uncle bundled us up and left us at the railway station. Thankfully, he left us with a sheet of paper that had our names.
Found on the railway station in Bombay, we were brought to a juvenile remand home. We were too young to be even juveniles at that age but the authorities didn't know what to do with us. So we started living in the juvenile jail. The wardens didn't know how to look after three young girls. One time when my baby sister soiled the bedding, the warden in a fit of anger pulled her arm and fractured it. An enquiry was ordered and the warden lost her job and we were then shifted to an adoption home called Asha.
Image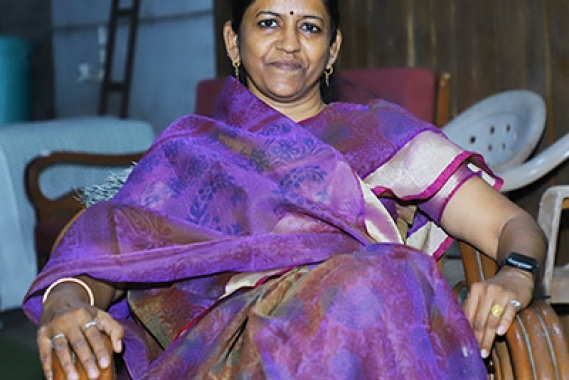 I was 6 years old when my sisters and I, by an act of luck, ended up in SOS Children's Village in Pune, western India. I still remember the ride from the adoption home to the SOS Children's Village. We were so happy to be riding in a clean car. The village director, Mr. Victor, came to pick us up. He was a kind fatherly man and I am still in touch with him. 
Once we arrived at the village in Pune, we were given a new home and a mother. That was the first time I could call someone my mother. I fell in love with her. My SOS mother Shashikala Dubey was a simple and loving person. She was my hero. She was the first person who offered us real love and affection. Her care and nurturing made me and my sisters feel human again. To have someone who loves you and cares for you is a fundamental need, without it any human being cannot function like a human being.
After I finished school, I studied as a nurse, married, and settled down in Pune. I made it a point to marry someone like me who was an orphan so that he could understand what kind of challenges I had seen.
I had two children and life was going on as usual when one day, because of some work-related pressure, my husband left us. It was a moment of reckoning for me. More than the financial crisis, it was the emotional letdown that shook me up. 
Here I was, a middle-aged woman with two children and it was like I was back on the railway station with two young ones to look after. It brought back the trauma of losing my family again. I had made so many sacrifices to create a family. I put my career and my aspirations below caring for everyone and in return my husband showed me how little it mattered to him and he chose his dreams, abandoning us.
For a few months, I could not think of anything else but how life was unfair and cruel and not worthwhile.  We women bore the burden of setting up homes, raising children, and holding up the world, and yet in the society we lived in, it didn't amount to much. The emotional labor and the home work that women do in India is never counted as work or of much worth. It's only money and the labour that a man does for work that is considered valuable ultimately. The love and care is just expected and demanded from women and never returned when they may need it.
It is during my life crisis that I got the clarity of what I wanted to do in my life and work.
I knew of so many abandoned women. I had particularly been struck by the condition of my now retired SOS mother, who had gone back to live with her family and was in a very poor condition. Her biological children didn't want her around after her health had deteriorated. I knew of many elderly ladies who were discarded by their families as they had no savings and could no longer contribute in physical work in their senior years.
I knew that the emotional work of one such woman had saved my life so I knew their value and I couldn't stand such women being treated like their lives of nurturing didn't amount to much in the end, even for their own children.
I started working extra hours at the hospitals to earn extra and I brought my SOS mother home and looked after her till her death. I realized this was the real work I wanted to do: to care for elderly mothers whose families didn't want them. The hospitals where I worked as a nurse also started sending elderly women who had no one to look after them. 
Image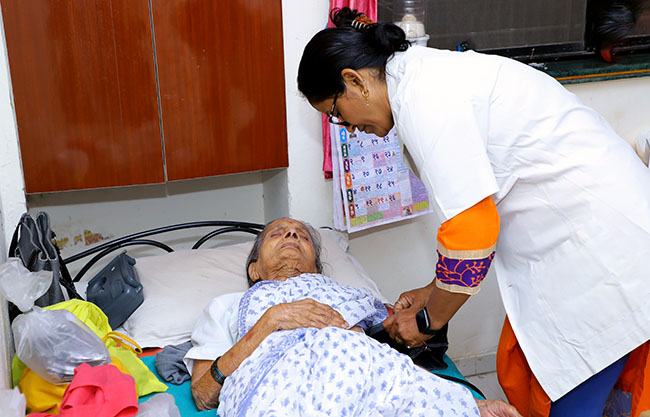 Soon I had more women than I could keep in my home. That's how my organization Nirmal Seva Foundation was established in 2018. ("Nirmal" means pure and "seva" means service in Hindi). At present, I have 20 such elderly women/mothers who I look after. They need nothing more than someone who can make them feel wanted and bring them comfort in their last years.
Many people say what I am doing is very hard work and I should choose an easier life. To me it's not hard work at all it is just a way of healing my broken heart.
Image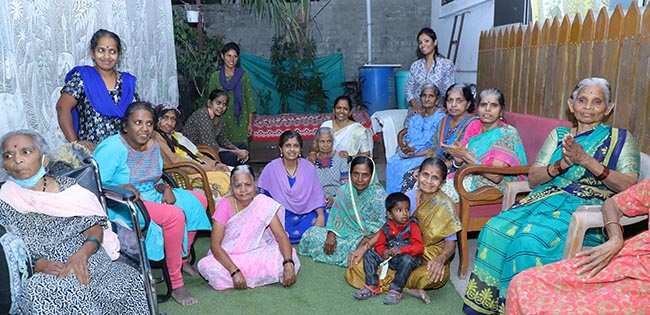 The love that mothers give is what saved my life, and I want as much as of it I can get it in my lifetime. Every day I sit with them and feel blessed. While life is tough and getting resources for a cause like mine is difficult, I do feel energized every day to go on, for families are all that matter and make life worthwhile.