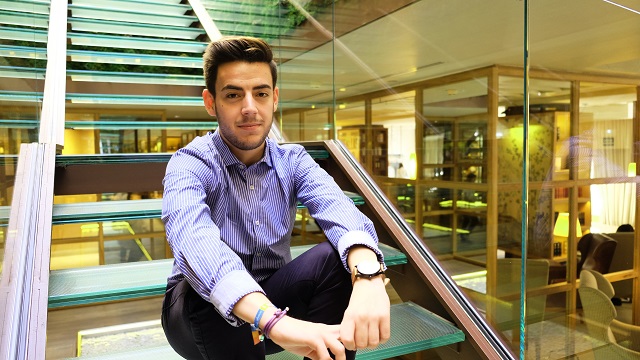 More than a decade after the global financial crisis sent youth unemployment rates soaring to an all-time high, a generation of young people continue to look to a future filled with uncertainty.
Among the countries with highest rates of youth unemployment globally are South Africa, Spain and Palestine. With youth unemployment rates in these countries well above the 2019 global average of 12 percent, young people here face particular challenges in finding and keeping gainful employment.
"The biggest challenge facing young people here, especially in Gaza, is unemployment," says Thekrayat Zurob, a 20-year-old woman who lived in an SOS Children's Villages in Rafah, Palestine for eight years. "There are a lot of graduates for few opportunities, which presents a major challenge."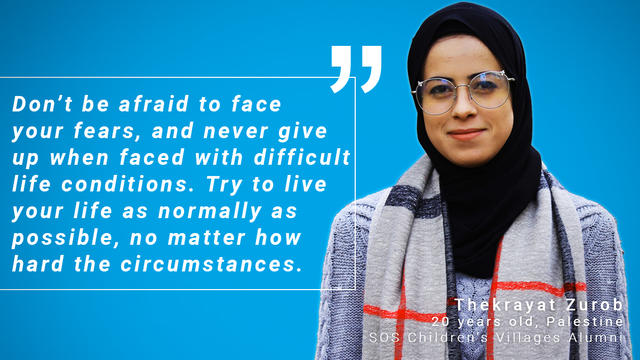 At an all-time high of 42 per cent in 2019, Palestinian youth unemployment rates are nearly twice as high as the regional average rate of 23 per cent.
With the odds stacked against her, Thekrayat sees practical skills as key for developing her career.
"Practical skills besides formal education are so important to develop," Thekrayat says. "I hope to get support in practical training through the labour market and institutions and to develop my technical skills."
"No matter how hard the circumstances, face your fears and never give in to difficult life conditions," says Thekrayat, advising other young people in a similar situation.
With nearly every second young Palestinian without a job, the challenge is especially daunting for young people who have spent time in care. Compared to their peers, these young people face an even greater risk of labour market marginalization and social exclusion.
Javier Saiz, a 24-year-old aspiring lawyer from Spain who grew up in an SOS Children's Village in Cuenca, Spain, notes the particular challenges faced by young care leavers.
"It would be important for young care leavers to exchange with one another and speak to someone who has gone through a similar process to generate greater confidence in themselves," he says.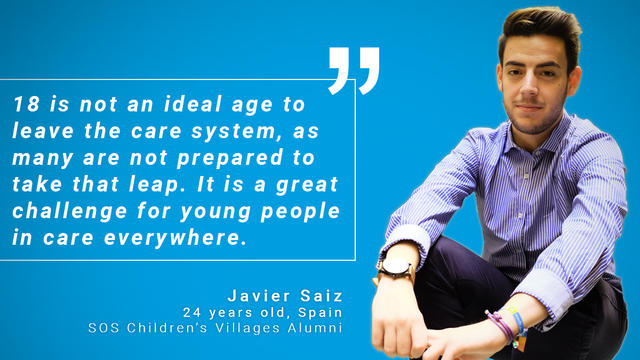 The challenges faced by care leavers compound an already dire situation: at 34 per cent, Spain's youth unemployment rate is among the highest in Europe, second only to Greece.
"The greatest challenge facing the Spanish youth today is the search for employment that reflects our level of studies and training," Javier says.
"Many jobs are offered with the requirement of a certain level of experience, but as young people we are not given the opportunity to be hired," he adds. "It sparks a vicious cycle that translates into high unemployment rates among young people."
And for those lucky enough to find work, quality and stability remains a concern.
"Another major challenge for young people in Spain is the temporality of contracts and other contractual conditions," Javier says. "Often, jobs are not remunerated in accordance with the level of responsibility required."
While job quality for young people is severely lacking, some countries are struggling to provide any jobs for young people at all. In South Africa, every second young person is without work.
With a youth unemployment rate of 53 per cent, South Africa has the highest youth unemployment rate in the world. This staggering rate is more than six times the average for sub-Saharan Africa, and makes the task of finding work seemingly impossible for young people in Africa's southern-most country. The dangers of excluding half the younger generation from the labour market are tangible.
Sipho Daniel Makhoane is a 20-year-old man who grew up in an SOS Children's Village in Mamelodi, South Africa. When asked about the top challenges faced by young South Africans today, Sipho lists abuse, depression and anxiety.
Despite the challenges they face having grown up in care in countries with the highest youth unemployment rates worldwide, the young SOS alumni remain positive.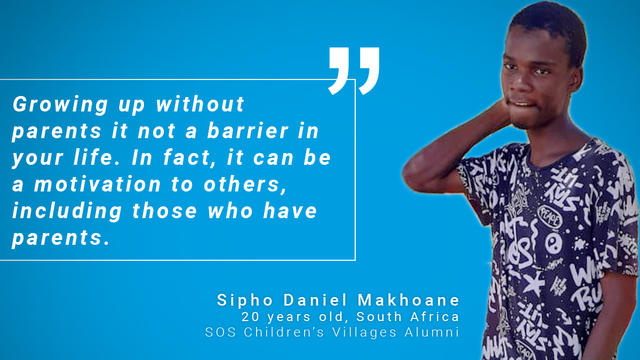 For young people living in care, Sipho encourages them to not let their experience become a hindrance to their success.
"Growing up without parents is not a barrier in your life," Sipho says. "In fact, it is a motivation to others including those who have parents.
Equipping young care leavers with the tools they need to transition to independence and find decent work is the main objective of YouthCan! – SOS Children's Villages' global partnership for youth employability.
Reaching 5,700 young people with the help of six global partners, more than 200 national partners and 1,700 volunteers across the globe, YouthCan! celebrated a successful third year in 2019.
Starting in 2017 in seven pilot countries, the youth employability programme now works with young people in 31 countries. The three pillars of the program – mentor, train, practice – are tailored to the local labour market and the individual needs of each young participant.
YouthCan! is a multi-stakeholder partnership that benefits from the support of its six global partners: Deutsche Post DHL Group, AkzoNobel, Allianz, Johnson & Johnson, Siegwerk and thyssenkrupp Elevator. Beyond the financial support these partners provide, the time and effort dedicated by their employees across the globe makes YouthCan! possible.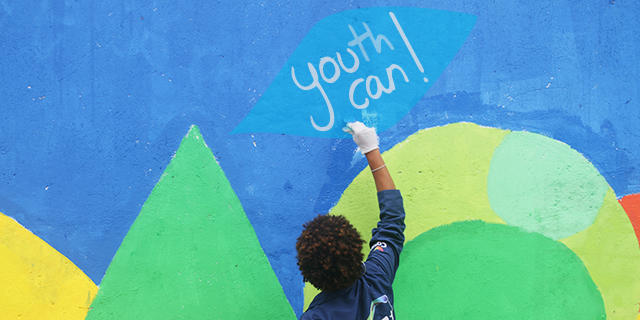 Canadians wishing to help vulnerable children are encouraged to sponsor a child, sponsor a Village or make a one-time donation. Your support will change the lives of orphaned, abandoned and other vulnerable children. Please help today.