Pakistan Unprecedented Floods Still Impact Millions
"The floods destroyed our homes and crops, but not our spirit" – families struggle to rebuild months after monsoon rains devastated the nation 
"I remember the rain pouring down relentlessly. This was the first time I had seen something like it. I went to bed, hoping it would stop soon. When I woke up, my house was already flooded. The water was rising quickly." 
Abdul Samad is a father and a farmer from the Sindh province in southeastern Pakistan. The floods that hit the country in August last year destroyed his house and crops, taking away his family's livelihood. 
Over a half year later, Adbul, his family and community are still facing dire living conditions, working hard to rebuild their village and their lives. 
The Pakistan floods in 2022, where unprecedented monsoon rains left a third of the country underwater, affected more than 33 million people and displaced some 8 million, according to the United Nations. 
One of the main struggles faced by flood victims is the loss of their homes, says Saad Afzal of SOS Children's Villages in Pakistan who works directly with affected families. "For many, rebuilding and replacing their belongings can be a long and challenging process, requiring resources many simple do not have," says Saad.  
Through its emergency response program, SOS Children's Villages in Pakistan provided families with more than 700 shelters kits, which include tents, blankets, shawls, footwear and solar lamps. Additionally, they delivered nearly 10,000 dry ration packs, as well as thousands of WASH kits (water, sanitation and hygiene) and hundreds of medicine packages.  
Targeting families with up to ten members, SOS Children's Villages reached about 110,000 individuals in the flood-impacted provinces of Singh and Balochistan. 
Image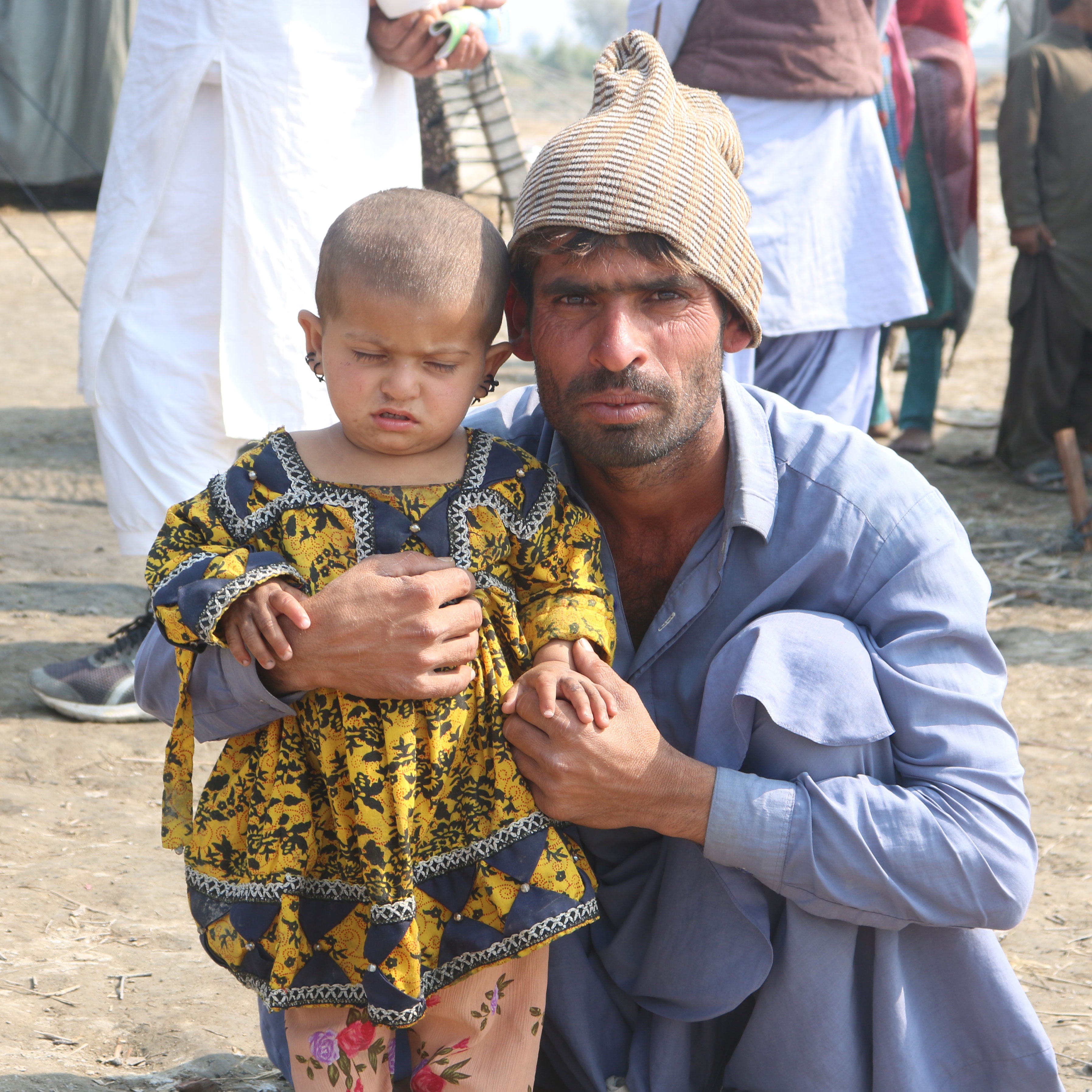 "Our children are falling ill because of the contaminated water. We feel helpless and don't know where to turn," says Aslam, another father from Balochistan, while holding his daughter. 
Image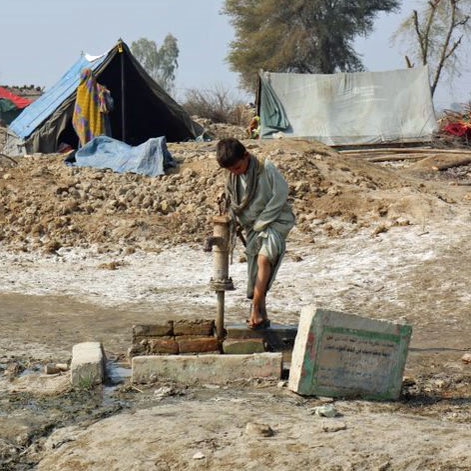 "We're afraid to drink the water from the river, but we have no other choice," adds 10-year-old Rohaan*. "We're constantly worried about getting sick."  
Lack of safe drinking water 
"The floodwaters came so fast, we had no time to gather our belongings," says Abdul Basit, 70, of Balochistan. "We escaped with our lives, but now we're facing a new challenge: the lack of safe drinking water." 
Over 10 million people continue to lack safe drinking water, says the UN. Drinking unsafe water and poor sanitary conditions have led to an increase in water-borne illness and malnutrition in children. 
The psychological impact of the floods is also a struggle for those affected. "The trauma of losing one's home, possessions, and livelihood can be challenging to overcome, and many flood victims suffer from depression, anxiety, and other mental health issues," says Saad of SOS Children's Villages in Pakistan. "Children are particularly susceptible to these struggles, as disrupting their daily routines and losing their homes and possessions can be extremely traumatic."  
The teams of SOS Children's Villages organized recreational activities, which helped the children in flood-affected areas relax and de-stress. The activities provided a much-needed break and allowed people to engage in something positive. The psychological support served as a reminder that people's mental health is just as important as their physical health. 
"Through it all, we have learned to be resilient," says Abdul Samad, the farmer. "We have learned to come together as a community and support each other." He added they are grateful for the small things in life, like a hot meal or a clean glass of water. 
"The floods may have destroyed our homes and crops, but they could not destroy our spirit," he says. 
*Name has been changed to protect children's privacy