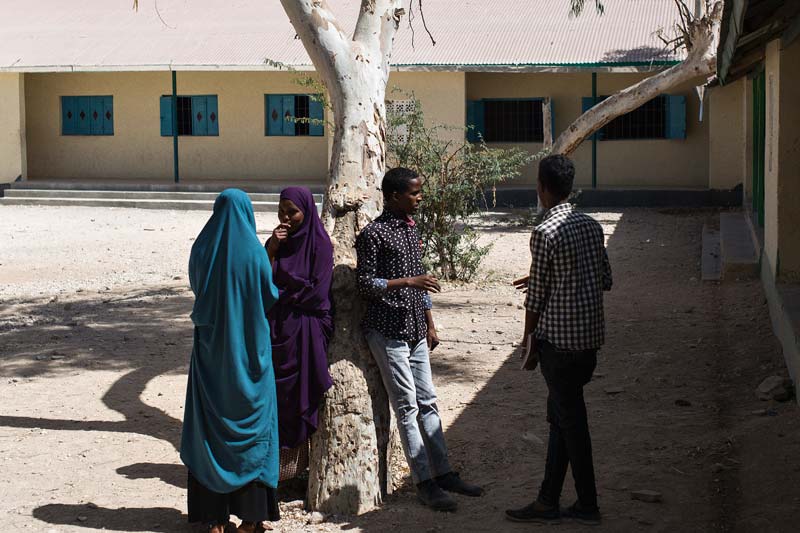 Not since before the civil war started in 1988 has the 31st of May School been as buzzing with life as it is today.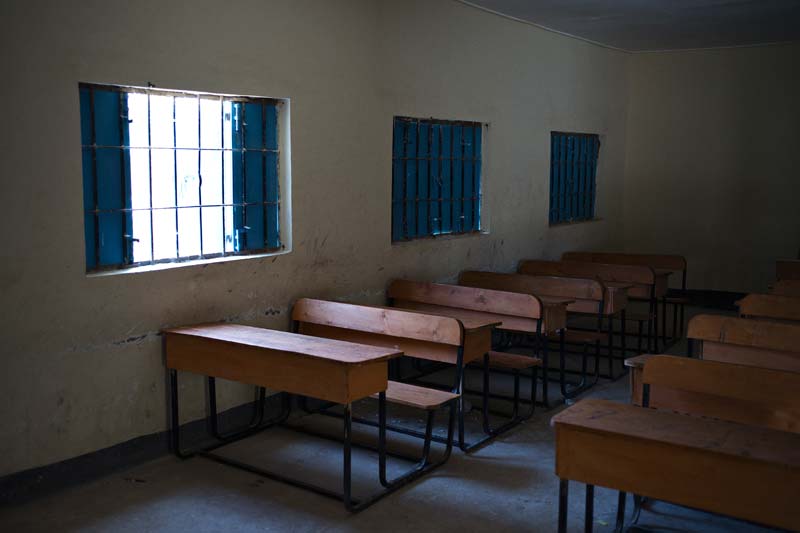 School desks in the rebuilt portion of the May 31st School in Somaliland
For many years, half of the classrooms at the 31st of May School in Hargeisa, Somaliland, were unusable after being destroyed by bombs during the civil war. With support from the BIG Foundation in collaboration with SOS Children's Villages, six of the school's classrooms were renovated so they could once again welcome students.
The walls have been patched and with a fresh coat of paint the school's yellow color shines again. Classrooms are now equipped with rows of new desks and a blackboard, all covered by a shiny new tin roof.
"Most of the school's classrooms were completely useless before they were renovated. It is not safe to teach when the walls are collapsing and there are holes in the roof. Many of the classrooms also lacked doors," said Abdikarim Omar, principal of the 31st of May School in Hargeisa.
Today, even more students can access an education in Hargeisa as there is now room for 984 students, up from 714 the school could previously accommodate.
New toilets allow girls to stay in school
With the support of the BIG Foundation, six toilets with running water have been installed for the school's students, which is essential for their schooling. In order to accommodate students with disabilities, a wheelchair ramp has also been built so that everyone has the opportunity to access the washrooms.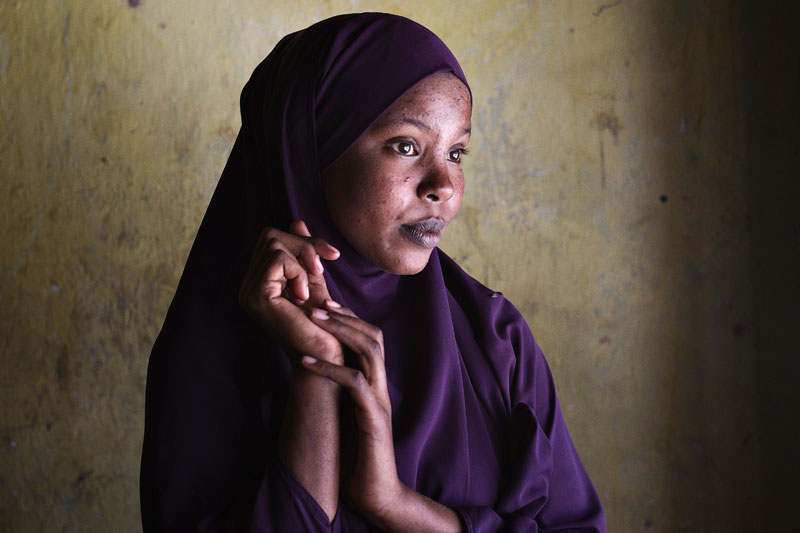 Mumtaas favorite subjects are English and Arabic. Science is her least favorite subject.
"Before, there were no toilets that we could use. We used to go home or knock at neighbors doors when we had to go to the toilet, "says 15-year-old Mumtaas*, who has been a student at the school for the last four years.
In Somaliland, the lack of toilets for girls is a major problem. The long trip to find a washroom, and having to stay home from school during their menstruation, meant that girls often missed class and would end up dropping out of school.
"The boys wanted to tease us when we went to the toilet and we would not feel safe when we had to leave school and knock on the neighbors' doors. Now it's nice to be in school, "says Mumtaas.
Access to toilets and running water is crucial to help keep girls in school and allows them to pursue their education. Thanks to the newly renovated school and washrooms, now Mumtaas can stay in school and study her favourite subjects like English and Arabic.
Canadians wishing to help are encourage to sponsor a child, sponsor a Village or make a one-time donation. Your support will help change the lives of orphaned, abandoned and other vulnerable children. Please help today.
*Names have been changed to protect the privacy of the children.