Severe drought in Somalia pushes more people to the brink of famine
Tuesday, November 8, 2022
Somalia's worst drought in 40 years is increasingly forcing agro-pastoralist communities away from their homes and into internally displaced persons (IDP) camps.
With livestock, their only source of livelihood, impacted by the drought, pastoral communities face food insecurity and hunger. Tens of thousands flee rural villages to cities each month in search of food, water, and medical care.  
"We have observed an increase in the number of patients seeking medical assistance at our health facilities since May this year," said Nuuradin Mohamed, director of the SOS Children's Villages Mother and Child Hospital in Mogadishu.
"We are admitting a record of 200 patients, up from 70 patients just three months ago," he added, with most patients suffering from malnutrition, malaria, pneumonia, and diarrhea.
Children under the age of five, pregnant and lactating mothers, and the elderly are the most affected. The number of malnutrition cases has tripled in recent months. 
Image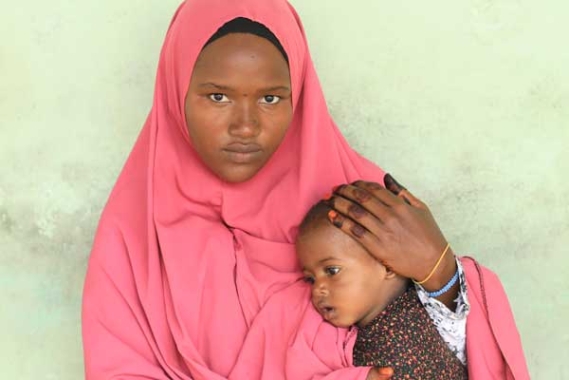 To care for the high number of acutely malnourished children, SOS Children's Villages created additional stabilization centers at its clinics in Mogadishu, Balcad, Baidoa, Hudur and Burhakaba. 
"It is hard to believe that some of the children we admitted recovered so quickly. It took just ten days for some to stabilize and their condition to normalize," said Najmo Mahad, a nurse who operates at the stabilization centre in Mogadishu's SOS Mother and Child Hospital.
"As health professionals, we have done our best to support our community. We are proud to serve them, which is why we trained as health workers. Our goal is to help communities affected by drought as best as we can," added Najmo.
More than a million people have been displaced by the severe drought. The most affected areas include South and Central Somalia. Aid agencies warn that the crisis may soon turn into widespread famine.
Dr. Abdihakim Mohamed, a pediatric doctor who works in the SOS Children's Villages Mother and Child Hospital in Mogadishu, said patients are coming from the most vulnerable communities. "They had no access to water due to the failed rainy seasons for the last three years. Some of the patients are also victims of conflict, and they do not have shelter," Dr. Abdihakim said. 
SOS Children's Villages has also increased outreach services to help the displaced communities. "We visit the displaced communities in their camps and educate them about nutrition, hygiene, and healthcare," added Jibril Mohamed, a nutrition educator. 
Image