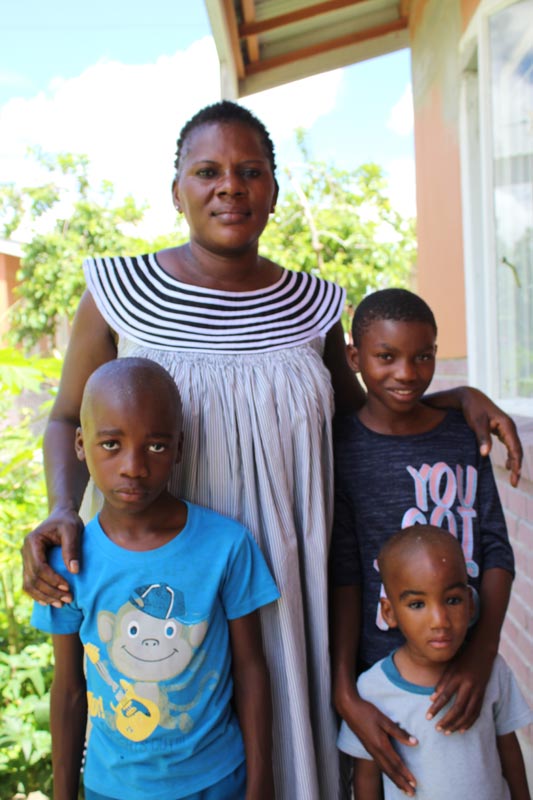 Tulela* is a happy child, she greets every day with a smile as she looks forward to do the things she enjoys. She likes to play with other children, make friends and loves every opportunity she gets to dance to cultural beats.
"I also likes going to school," Tulela adds. "And that our house is always clean. I help my SOS mother with house chores when I am not in school," adds Tulela playfully. "When I grow up I want to be a teacher."
But life has not always been this blissful and kind to the 11 year old. She and her two younger brothers, Pius*, 7 and Veila*, 3, are growing up in an SOS family in Ondangwa, northern Namibia, after being rescued from an abusive mother in 2016.
Tulela and her siblings were birthed to a single mother who had an alcohol problem. She would leave the three children all by themselves with nothing to eat. Sometimes she would leave them in the care of their blind grandmother. When she returned home intoxicated, she would yell and push the children out of the way.
To protect the siblings from further abuse and neglect, and with no other relative to look after them, they were placed in a loving SOS family. The SOS Children's Village does not separate siblings so Tulela and the two boys went to the same house with SOS mother Penny as the caregiver.
"She was quite shy when she first arrived and she never wanted to talk to anyone. She also did not want to play with other children in the house," says SOS mother Penny of Tulela. "But with consistent assurance she later opened up and started playing with other children in the family house, and also in the compound."
"My new mother understood what I was going through and she would encourage me all the time. I felt safe in my new family," says Tulela. "My brothers and I are receiving better care here," she adds.
In her SOS family, Tulela is experiencing home as a source of love, affection and support. And even though some of the memories etched in her mind are fear and neglect, she has the opportunity to create new fond childhood memories in her SOS family that will shape who she will become as an adult.
Canadians wishing to help are encourage to sponsor a child, sponsor a Village or make a one-time donation. Your support will help change the lives of orphaned, abandoned and other vulnerable children. Please help today.
*Names changed to protect the privacy of the children.