SOS alumna in Peru: I learned to never give up
Wednesday, March 15, 2023
Esther is a talented and passionate young person who grew up with in an SOS Children's Village in Peru. Thanks to her hard work and dedication, she has become a successful entrepreneur and has received a scholarship to pursue studies in environmental technology.
She shares in an interview her experience growing up with the support of SOS Children's Villages.
Image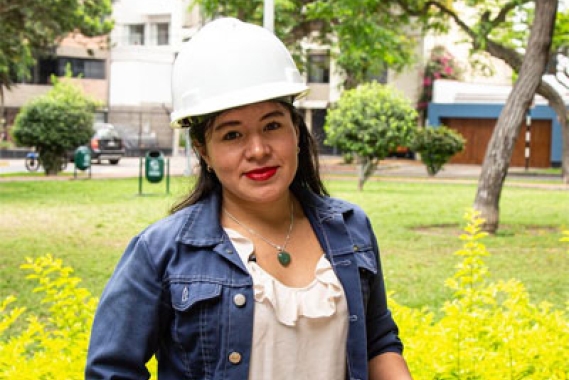 I joined SOS Children's Villages Zarate [Lima] when I was 15 years old, along with my younger sister.
With a lot of work and effort, I was awarded with "Becas 18" (Scholarship 18) to study environmental technology at the National Training Service of Industrial Work (SENATI). I am pursuing my second degree, Industrial Engineering, at a well-known university.
I have nice memories of SOS Children's Villages like playing games with my siblings or when I built my bio-garden at home.
One of the things I value the most is that the organization has always supported me. They have given me the freedom to choose what I like the most. I have participated in many workshops, events, and seminars. I have also been part of leadership, entrepreneurship, employability, and rights programs, such as the congress organized by the National Youth Secretariat (SENAJU) of the Ministry of Education. Thanks to all this, I have strengthened my skills, something that has helped me a lot so I am currently running my own business in which I interact with companies from different industries.
I also appreciate the bonds we made. I still have contact with all my siblings, although we are not biological brothers and sisters, we have a very strong bond, I know where they are and how they are.
Another of the values that I appreciate very much about SOS Children's Villages in Peru is that they have taught me to persevere; they have always helped me to project myself in the long term, pushing me to do what I want in life.
One of the achievements that make me feel very proud of myself is that a few years ago I won an investment fund for young entrepreneurs from the organization EWIP HUBS with the project a new model of life ALLPA RUNAKAY.
I am very happy that the positive impact was not only with me but also with many others. Personally, SOS Children's Villages in Peru has been a home, a family. I feel delighted to belong to a family as big as this one