SOS Children's Villages Marks 30 years in Vietnam
Image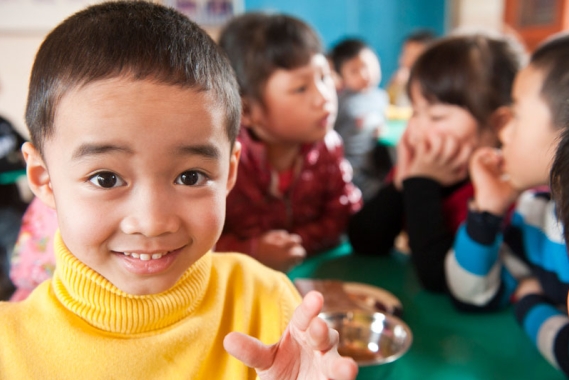 SOS Children's Villages Vietnam is marking the 30th year since it resumed work in the country's post-war period and today provides family care, community support and educational programs across the once-divided nation.
The anniversary is a significant milestone for SOS Children's Villages in Vietnam. In 1967, the country became one of the first outside Europe where the organisation provided care and support for children, young people and families. Programs were halted in the mid-1970s and it was not until December 1987 that agreement was reached to return.
"Without doubt, all activities implemented by SOS Children's Villages Vietnam under the guidance and funding of SOS Children's Villages International represent great humanitarian actions. The villages have offered the best care for children in need so that they can prepare for independent and meaningful lives ahead," said Lan Hong Dao, President of SOS Children's Villages Vietnam.
"The 1980s were a difficult period of rebuilding in Vietnam, and we are proud that SOS Children's Villages played such a prominent role in caring for children who had lost parental care and in strengthening families who had suffered during the war and its aftermath," said Dac Huu Dam, President of SOS Children's Villages Vietnam from 1997 to 2010.
Helmut Kutin's early role
Helmut Kutin, former President of SOS Children's Villages International, was instrumental in developing the first villages in the country before being forced to leave in 1976. His early work on behalf of children in the country would later be recognised by Vietnam's government.
Today in Vietnam, SOS Children's Villages has 17 villages, 12 SOS youth facilities, 12 Hermann Gmeiner schools, 16 kindergartens, four vocational training centres, six family strengthening programs and one medical centre.
The organisation has made its mark on more than a generation of children and young people, some of whom lost parental care at an early age.
"I have grown up, got a stable career and found a happy home for myself thanks to SOS Children's Village Danang. It's a long journey from nurturing to teaching by mothers, aunts and beloved people in the Village," says Tuan Thanh Ngo, who was born in 1985 and grew up at the Danang Village.
Hoa Thi Bich Cao, who grew up at SOS Children's Village Da Lat, says: "I always keep the village in my heart and find ways to be able to help repay." Cao, the operator of an English-language training centre, now helps the Village's children at the Village and others in the community by providing language lessons.
Back in business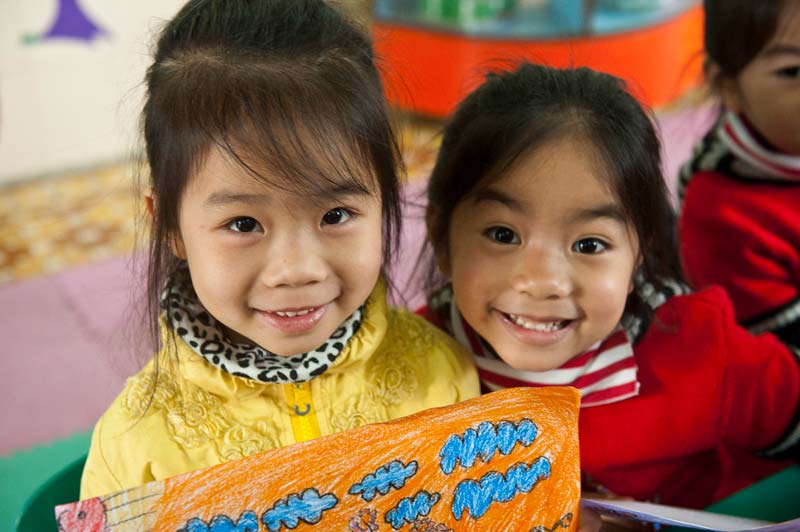 Following its withdrawal from Vietnam in 1976, SOS Children's Villages received government approval to resume its work in the country on 22 December 1987. The authorities also approved the construction of an initial two villages.
Throughout the years, many parents and other staff have helped more than a generation of children and families. Among them is Dao Thi Nguyen, who began working at one of the first new villages, Da Lat, in 1989. She has cared for more than 20 children over the years.
"All of them have graduated from universities, colleges, got a degree, have a stable career and have become involved citizens. Six of them got married and now have children and a happy life. I now have six SOS grandchildren," Nguyen says.
SOS Children's Villages Vietnam plans to mark the 30-year anniversary with a celebration on 9 January 2018.
Three decades of history
Key dates since then SOS Children's Villages resumed its work in Vietnam in 1987:
1989: Opening of Da Lat and Lam Dong villages
1990: Inauguration of Go Vap and Hanoi villages and Hanoi kindergarten
1991: Inauguration of Vinh Village and Da Lat kindergarten
1993: Inauguration of Hermann Gmeiner schools Da Lat and Go Vap and Go Vap kindergarten
1994: Opening of Da Nang Village and Hermann Gmeiner schools in Hanoi and Vinh
1995: Opening of Da Nang kindergarten
1997: Opening of Hai Phong Village and kindergarten, Ca Mau Village and kindergarten, and Da Nang Hermann Gmeiner School
1999: Inauguration of Hanoi Training Centre, Viet Tri Village and kindergarten, Nha Trang and Ben Tre villages
2000: Opening of Hai Phong and Viet Tri Hermann Gmeiner schools, Nha Trang and Ben Tre kindergartens
2001: Inauguration of Ben Tre and Ca Mau Hermann Gmeiner schools
2002: Opening of Nha Trang Hermann Gmeiner School
2006: Inauguration of Thanh Hoa and Dong Hoi Villages
2007: Helmut Kutin, President of SOS Children's Villages International and a former Village Director in Vietnam, receives the Vietnamese government's Friendship Medal in recognition of his efforts to promote good relations between Vietnam and international organisations. Also this year, Dong Hoi and Thanh Hoa kindergartens open
2009: President Kutin opens the SOS Children's Village in Dien Bien Phu
2010: Thanh Hoa Herman Gmeiner School opens
2011: Inauguration of Dien Bien kindergarten
2012: Opening of Quy Nhon Village and kindergarten
2014: Inauguration of SOS Children's Village Pleiku and Dien Bien Phu Hermann Gmeiner School
2016: Inauguration of SOS Children's Village Hue
2018: SOS Children's Villages Vietnam to celebrate its 30 years of work in post-war Vietnam