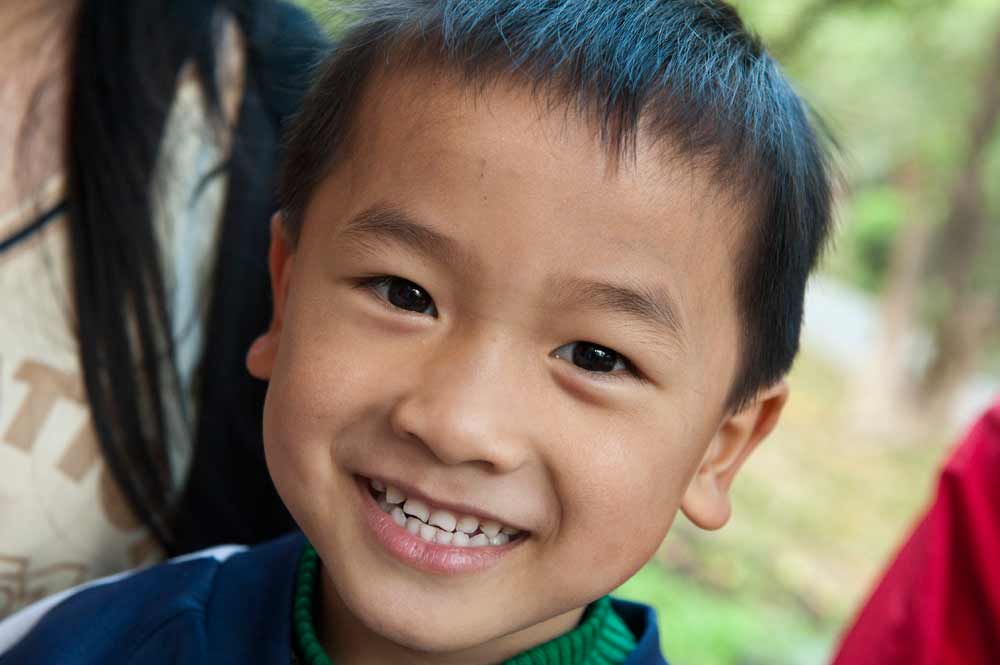 Vietnam was one of the very first countries outside of Europe where SOS Children's Villages started supporting children, young people and families. The lack of assistance and suitable accommodation for the large number of children without parental care led to a significant growth in our work in the country.

in Vietnam
(You will receive a Canadian charitable tax receipt)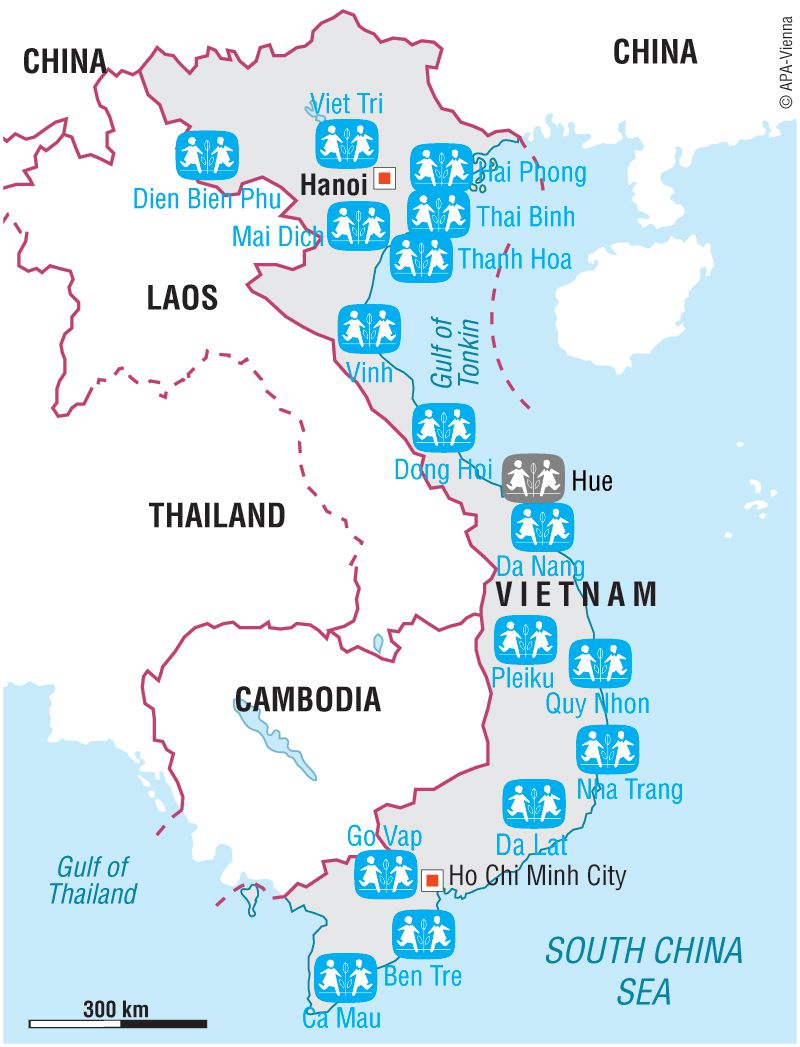 Sponsor a Child in Vietnam
SOS relies on the kindness and generosity of Canadians to be able to provide a home for the most vulnerable children of Vietnam.
For just $36/month you can sponsor a child in Vietnam and help provide an orphaned or abandoned child with:
A safe and nurturing home
A loving SOS mother
Quality education
Healthcare
Nutritious food
Clothing and toys
All the things necessary for a bright future
Please help us ensure a loving home for every Vietnamese child. Sponsor a child in Vietnam today.
| | Orphaned Children | Infant Mortality | Child Poverty Rate | Child Malnutrition | Child Marriage |
| --- | --- | --- | --- | --- | --- |
| Vietnam | 1,800,000 | | 17.20% | 29.30% | 9.30% |
| Canada | 45,000 | | 8.80% | #N/A | #N/A |
2 165
Orphaned and Abandoned Children
2 253
Kindergarten students
10 454
Elementary and secondary students
432
Youth and adult students
SOS Children's Villages in Vietnam
The economic and political situation which Vietnam has endured has led to a particularly intense involvement of SOS Children's Villages in the country.
At present there are over 2,100 orphaned and abandoned children being raised in 16 SOS Children's Villages across Vietnam. There are additionally:
Over 650 youth being cared for in SOS Youth Facilities
Over 10,400 students being educated in SOS primary and secondary schools
Over 425 individuals benefiting from SOS Vocational Training programs
Over 1,400 individuals benefiting from SOS Family Strengthening Programs
Our organisation provides orphaned and abandoned children with long-term family based care. We raise them as our own, providing them with a home, food, clothing, education, health care and a loving SOS mother. All the things that are needed to raise a child.
Some facts about Vietnam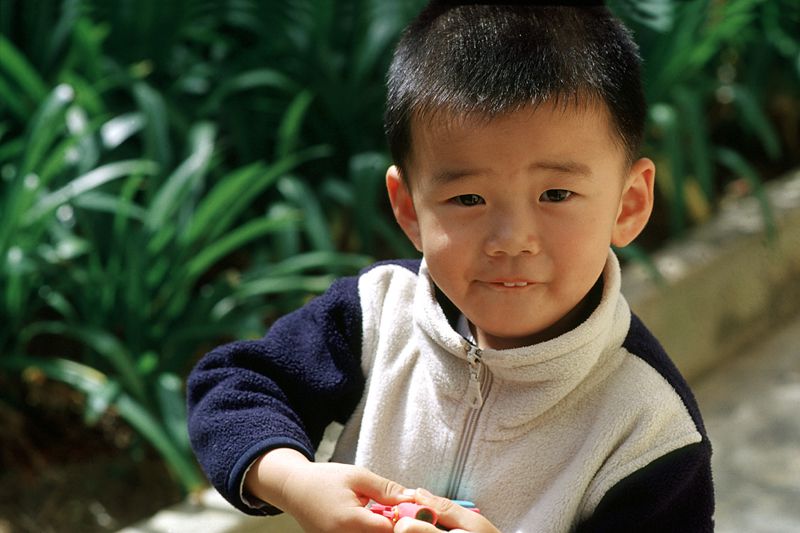 The Socialist Republic of Vietnam is located in South East Asia. It borders China in the north, the Gulf of Tonkin and the South China Sea in the east and south, and Laos and Cambodia in the west. Vietnam has around 90.5 million inhabitants (July 2011 est.) and is amongst the 15 most populous countries in the world.
The biggest city is Ho Chi Minh City with 5.9 million inhabitants, and the capital city of Hanoi is home to around 2.7 million. At present, about 30 per cent of the population lives in urban areas, but this rate is increasing rapidly as most jobs are located in cities.
A country with a growing economy but increasing disparities:
Vietnam is recovering from decades of war. The constant struggles have influenced the people of Vietnam in various ways; many lives were lost, the environment was damaged and the agricultural-based economy seriously affected.
In recent years, the ruling party, the Communist Party of Vietnam, has allowed some economic liberalisation, and the economy is one of the fastest growing in the area - the economy grew by an average of seven per cent between 1999 and 2009. State owned enterprises continue to account for about 40 per cent of GDP. Agriculture is still the most important sector, employing more than half of the population. About one fifth of the labour force works in industry and a quarter in services. The official unemployment rate is 4.4 per cent (2010 est.).
In spite of improving conditions in recent years, Vietnam remains one of the world's poorest countries - it is estimated that around ten per cent of the population is living below the nationally-established poverty line. There is an increasing disparity in the distribution of wealth - between urban and rural areas of the country and between different ethnic groups. People in rural areas are up to four times more likely to live in poverty than people living in urban centres.
Vietnam has an HIV/AIDS prevalence rate of 0.4 per cent. The number of people living with the disease is believed to be increasing. Although the epidemic is still concentrated among male injecting drug users, it is increasingly affecting women.
Many men, women and children are trafficked in Vietnam. They are forced to work in construction, fishing, agriculture, mining and logging as well as commercial prostitution throughout Asia and further afield. Most are tricked into leaving their home, thinking they are going to a legitimate job, only to find themselves trapped in conditions akin to slavery.
Situation of the children in Vietnam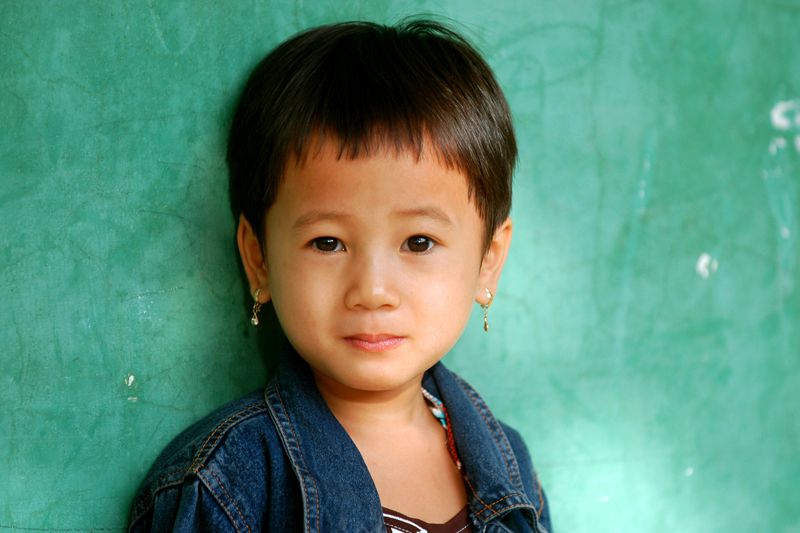 There are around 26 million children living in Vietnam. In the past two decades their lives have improved in many ways: most are now attending education and have access to health care. The under-five and infant mortality rates have fallen significantly over the past decades.
Unfortunately not all children have benefited from the improving living standards. One third of children are stunted due to malnutrition. According to child-specific measures of poverty, which take into account wider factors such as education, housing, health, and social inclusion, about one third of all children under the age of 16 are considered to be poor.
Children from ethnic minorities and those living in rural areas, or in the northern mountainous regions, are more likely to be poor and less likely to attend school.
Children who are at risk of losing parental care include those whose parents have migrated in search of work. Their children are often left behind with grandparents or family members. Many are abandoned and forced to live on the streets.
The prevailing poverty means that children are often forced to work; it is estimated that around 16 per cent of children between the ages of five and 14 are forced to work. Children are also particularly vulnerable to human trafficking. They are smuggled internally, or into neighbouring countries, and forced to work in different jobs, including as prostitutes.