182
Orphaned and Abandoned Children
1 237
Elementary and secondary students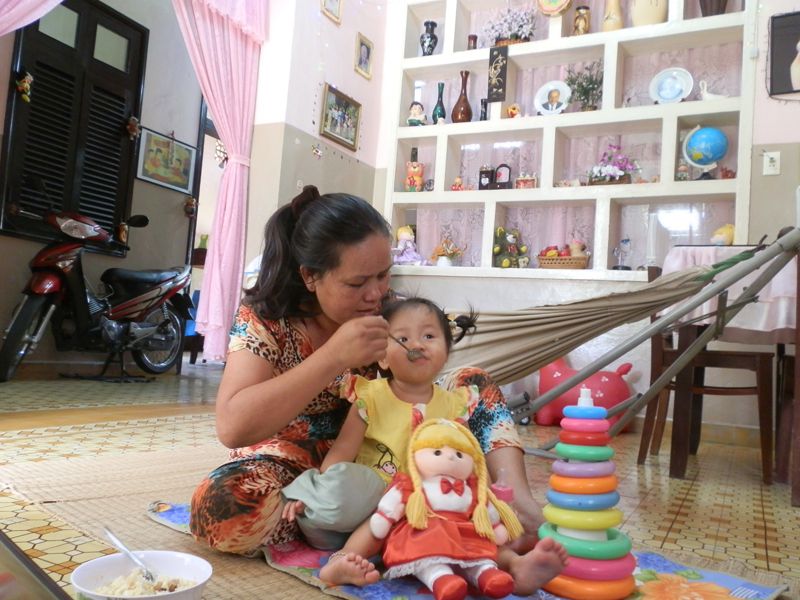 in Vietnam
(You will receive a Canadian charitable tax receipt)
Go Vap is a suburb of Ho Chi Minh City. The SOS Children's Village consists of 20 family houses, which were constructed in the local style and are ideal for the hot climate. There is an SOS Kindergarten, where up to 165 children can be taught in six group rooms.
An SOS Hermann Gmeiner School was opened in September 1993. At first it was only a primary school but it was soon extended and now offers classes up to secondary level. The school with its 24 classrooms, laboratories, a library and a canteen, has a capacity of 1,100 students. Both kindergarten and school are attended by children from the neighbourhood as well.
An SOS Medical Centre, which comprises a clinic and a counselling centre, was opened in 1995. It provides basic medical treatment for the local community. Some of the children living at SOS Children's Village Go Vap suffer from problems that go back to the defoliant used during the war. A specially trained full-time nurse takes care of them. Youths from the SOS Children's Village usually move to the SOS Youth Facility when they start a vocational training course or go on to higher education. With the support of qualified youth workers, the youngsters develop realistic perspectives for their future, learn to shoulder responsibility and increasingly make their own decisions.