Family: 'The Place Where One Can Live and Grow'
Thursday, December 29, 2016
Image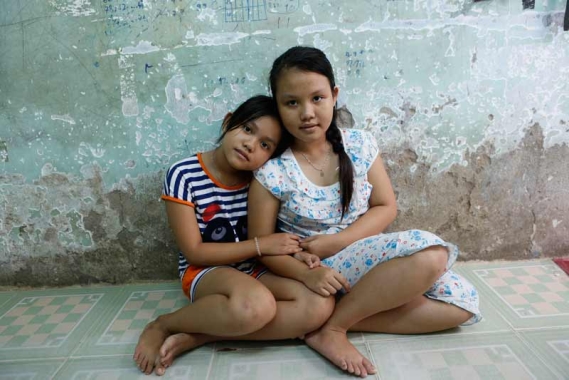 Minh lives together with her older sister, her aunt and her grandmother in the centre of Da Nang, Vietnam.  The family live in a small house, less than two metres wide.
Minh's family have been in the SOS Family Strengthening Program for several years. The financial support that the family receives through the program enables the aunt to care for the young girls and aging grandmother.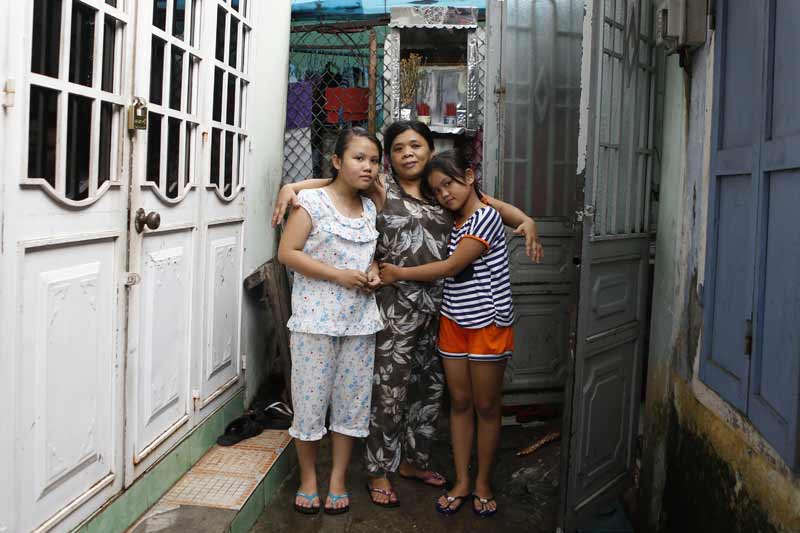 Minh (right) stands with her aunt and sister.
The girls lost contact with their father a number of years ago, and have recently discovered that he died. Their mother was caught selling heroin, and is serving a 10-year prison sentence. She has been in prison now for four years. 
Minh and her sister receive phone calls from their mother periodically, but the calls have recently stopped. It turns out that their mother has been suicidal and tried to kill herself. 
For Minh, being with her family means everything to her. "The family is the place where one can live and grow. A place where you can be together all your life." Minh says that her aunt is her second mother, and that she couldn't have managed without her. She likes to go to school and dreams of becoming a doctor.
Families come in all shapes and sizes.  60+ years of experience has shown that resilient relationships, especially those forged in a caring family environment, are key in the successful development of a child.
Through our Family Strengthening Program, SOS Children's Villages helps reinforce families' abilities to create a loving nurturing environment where children can always feel safe and supported. 
When children can no longer live with their biological families, SOS provides quality alternative care through our Children's Villages, to make it possible for children to live as children – to feel loved and protected, and to develop in a positive, supportive environment.
Canadian's wishing to support SOS Children's Villages are encouraged to sponsor a child, sponsor a village or to make a direct donation. Your support ensures that SOS Children's Villages can continue to provide a safe and loving home to orphan and abandoned children worldwide.