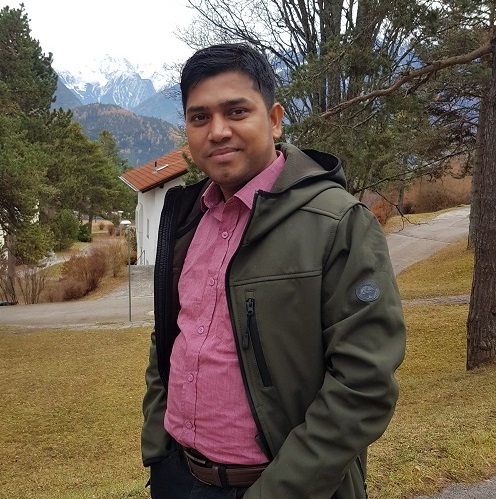 'I'm the luckiest man in the world'
Lured into a car with a promise of toys and chocolates, three-year-old Mohammad Ariful Haque was kidnapped by men who planned to take him from his village in Bangladesh to Dubai.
The traffickers intended to sell him and other boys to be used as child jockeys for camel races.  The now banned practice often involved kidnapping or buying young people and forcing them to race in dangerous conditions. It largely targeted children from impoverished families or those who lacked the care of their parents.
"They would put children no more than five years old on top of the camel and they'd race from one side of the desert to the other," he explains. "There is no guarantee I would have survived."
Today, Mohammad is Dr. Arif. He is a 32-year-old orthopaedic resident physician whose five-month journey with traffickers through Bangladesh and India ultimately lead him to the SOS Children's Village in Dhaka, Bangladesh – and a life dedicated to helping people in need.
Breaking free
Arif's time with the traffickers ended at the airport in Mumbai, India. Wearing expensive clothes, Arif and three other children were told to give false names and pretend to be travelling as if they were a family. "We were trained in what to say and what to do."
It was there that the young Arif – moments from boarding the plane to Dubai – ran up to police and told them the man he was travelling with was not his father.
"I have no idea if they understood me, but all the passengers were brought to the immigration room again," recalls Arif.
The police rescued Arif and three other children. As far as he knows, the traffickers were arrested and spent five years in prison.
But Arif's journey did not end there.
'I wanted to do something bigger'
He spent the next eight years of his childhood in youth detention centres in India. Eventually, publicity about the plight of kidnapped children led SOS Children's Villages to get him and 11 others returned to Bangladesh. While some children were reunited with their parents and relatives, it was decided that Arif should remain at the SOS Children's Village.
  
"My first impression was that the SOS Children's Village was the safest place in the world, especially compared to the past eight years of my life," says Arif. "I could see my future. I felt I could do something with my life."
Motivated and encouraged by those around him, Arif came to believe that nothing was impossible. Although at first he wanted to be a cricket player, he eventually decided to study medicine and become a doctor. "I wanted to do something bigger," he says. "Once I was deprived, and I was helped. Now it is my responsibility to give back to society."
That is a principle that Arif has continued to live by. In 2015, he volunteered in Pakistan to help address the country's high infant mortality rate. In 2017, he worked in the Rohingya refugee camps in Bangladesh, helping to provide health services to more than 1,200 children and 300 elderly people. In Egypt, where he is currently an orthopaedic resident at Cairo University Hospital, he organizes free medical camps every six months for Bangladeshis living in rural parts of the country.
After finishing his medical residency in 2020, Arif hopes to practice as an orthopaedic surgeon and set up his own orthopaedic centre catering to the poor. "Being a doctor – especially one who grew up in SOS – I can't be self-centred," he says.
Whenever he returns to Dhaka to visit the SOS Children's Village, he has a simple message for the children and young people: "SOS is a gift, make the best of it."
"I'm the happiest and luckiest man in the world," he adds. "I started from zero, and today I'm here."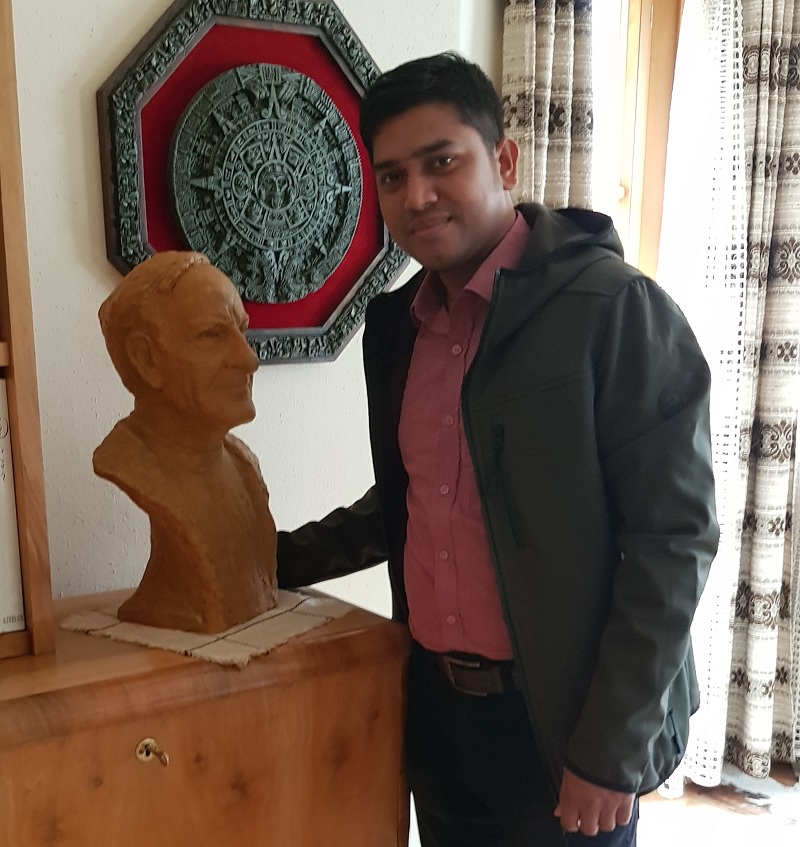 Canadians wishing to help vulnerable children are encouraged to sponsor a child, sponsor a Village or make a one-time donation. Your support will help transform the lives of the most vulnerable.