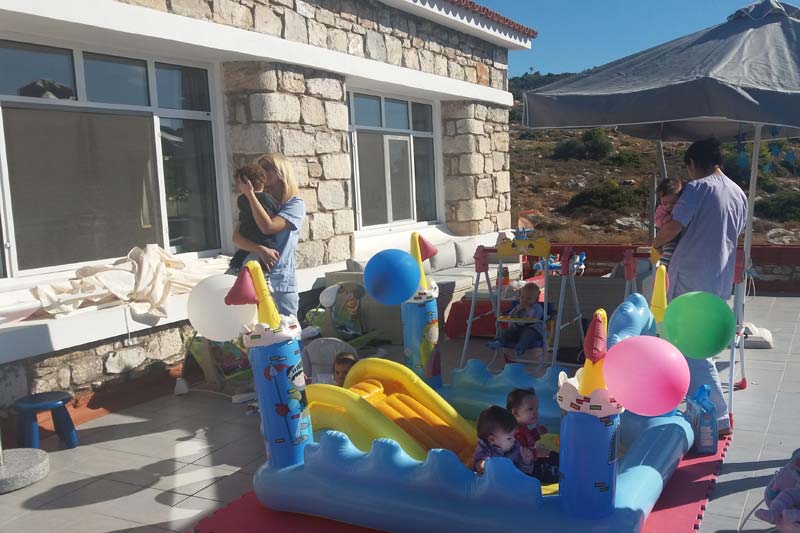 SOS Children's Villages Greece is mobilizing help for children and adults in communities that were devastated by forest fires earlier this week.
"After this national disaster, we immediately decided that we have to help the people who have been affected," said George Protopapas, National Director of SOS Children's Villages Greece. "In cooperation with the Greek government we are providing a social worker, psychologist and child psychologist who along with two mobile units will support the children and adults in the communities of Mati, Rafina and Kinetta. We are in further discussion with the government to provide this support for the children who have been harmed by the fire, and for the families that have lost their permanent home."
SOS Greece also prepared to evacuate the organization's home for babies in the Penteli area northeast of Athens as fire neared the facility on Monday. However, the wind direction shifted, sparing the home.
"The fire was approaching the building in Penteli," Mr Protopapas said. "But as we were preparing to evacuate, thankfully the wind changed direction and the home was spared. Unfortunately, the strong winds drove the fire towards Mati."
The SOS Children's Villages home at Penteli provides care for 17 babies who were abandoned or subjected to neglect.
No other SOS Children's Villages programs have been affected by the fires and all children in SOS care are safe, Mr Protopapas said.
Greek authorities estimate that more than 80 people died in forest fires on the Attica peninsula around Athens.