Soumy's Story: Three Years since the Nepal Earthquake
Tuesday, November 27, 2018
Image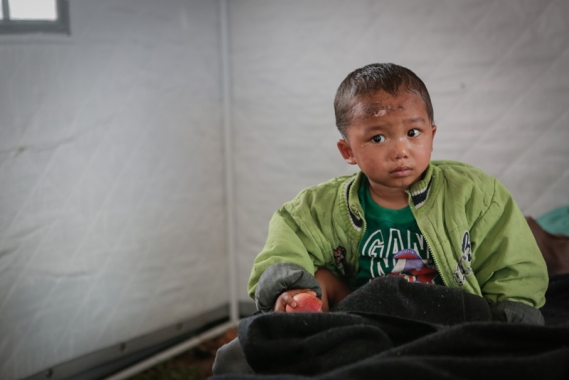 In the three years since he was injured during the Nepal earthquake, young Soumy* has fully recovered and lives with his father's new family.
SOS Children's Villages Nepal helped care for Soumy during his treatment for a broken leg and arranged for him to live with an aunt as part of the SOS rapid response during the 2015 earthquake. The boy, who was two years old at the time, lost his mother when the family's home collapsed and his father was working abroad.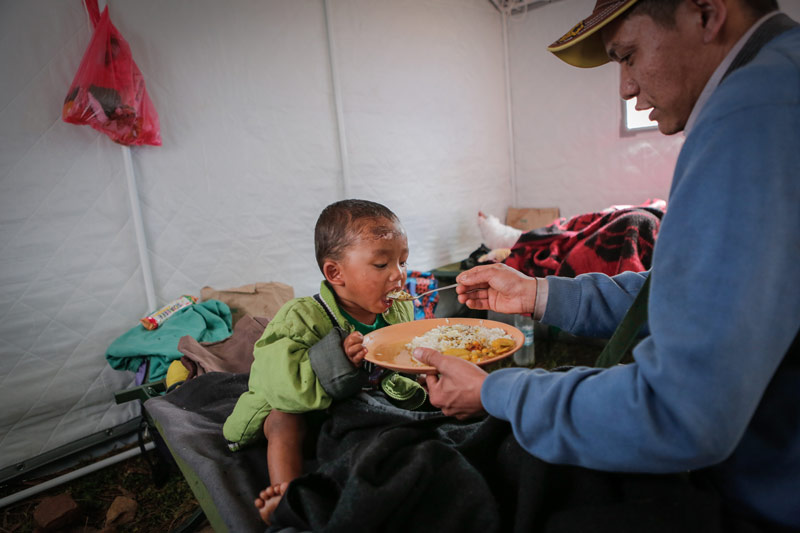 SOS Children's Villages Nepal supported Soumy during his stay with his aunt through a kinship care program launched after the earthquake. Nearly 350 children in Nepal have been cared for by their extended family through the SOS program and more than 50 children children who lost their parents during the disaster now have a new home with SOS Children's Villages Nepal.  
After the death of Soumy 's mother, his father remarried and he now lives with his stepmother and his stepsister. "We have visited them and they are doing very well, they are very happy," says Ishwori Prasad Sharma, National Director of SOS Children's Villages Nepal. His father continues to work outside Nepal and his stepmother runs her own shop, so the family is now able to support itself financially and care for their young children.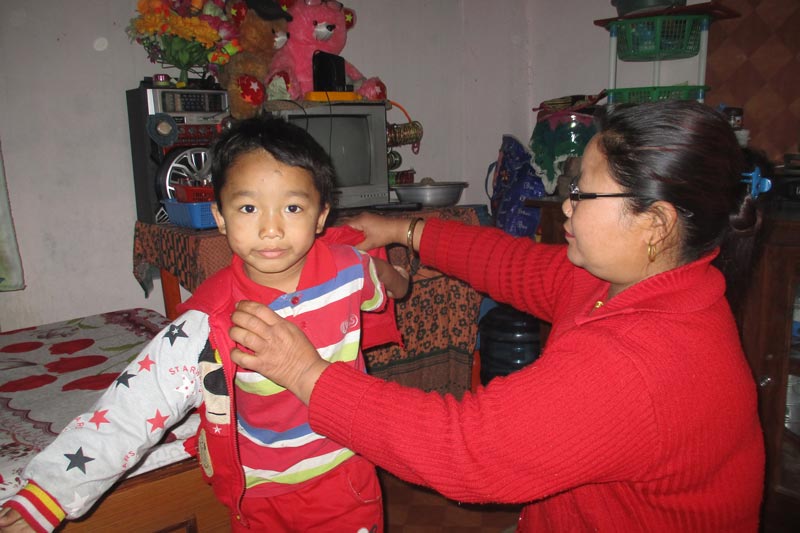 Elitsa Dincheva, who works at the Hermann-Gmeiner-Fonds Deutschland (HGFD), which helps support SOS children and programs worldwide, met Soumy during the earthquake and has visited him twice since then.
Ms Dincheva was on holiday in the Himalayas when the earthquake hit central Nepal and recalled that her first encounter with the boy was very moving.
"I met him a few days after the earthquake in the Kavre relief camp – he was two and a half years old with a broken leg and cast," she recalled.
During a return trip to Nepal, Ms Dincheva visited Soumy at his aunt's house and "found a happy boy full of joy and energy. He even jumps like a little tiger – his leg recovered completely. I left Nepal this time with much lighter feeling in my heart knowing that Soumy is doing so well".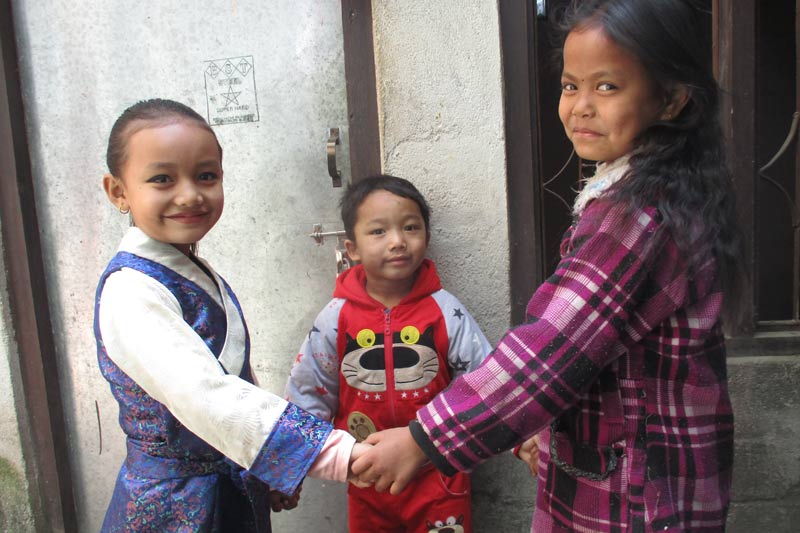 She saw him again a year later. "He was great and very energetic," Ms Dincheva said. 
With Soumy's injuries from the earthquake fully healed, life is returning to normal. He is attending kindergarten and enjoys playing with his stepsister and friends.  
Canadians wishing to help vulnerable children are encouraged to sponsor a child, sponsor a Village or make a one-time donation. Your support will help transform the lives of the most vulnerable.
*Name has been changed to protect the privacy of the child.