Special Care and Therapy for a Boy in Venezuela
Image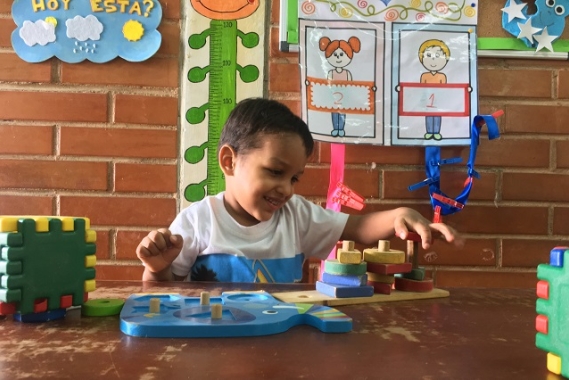 Today, little Alex* (4) walks and communicates with his loved ones, but if he hadn't been treated in time he would've suffered the long-term consequences of an undiagnosed condition.
Alex lives with his mother, Sixa (20) and his grandmother Francisca (51) in the city of Maracay, Venezuela. The family struggles financially, with Francisca working at a local school which helped them to get by, but Alex required special care and therapy for a pscychomotor delay.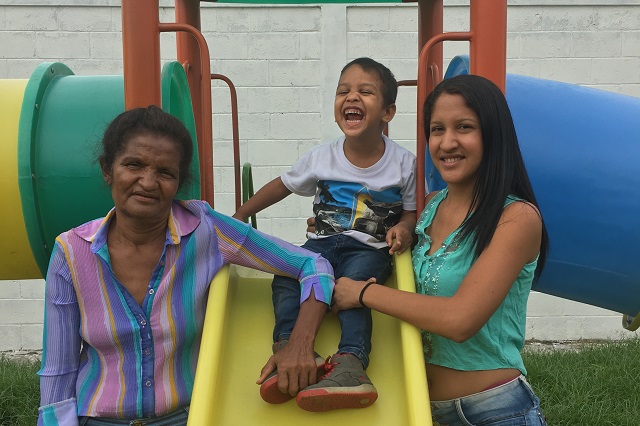 When Alex joined the Family Strengthening Program at SOS Children's Villages Venezuela in 2017, he was only eight months old. He was diagnosed with a moderate psychomotor delay which affected his physical and mental development. Late diagnosis and a family without guidance in the management of this condition exposes the child to serious physical and cognitive development problems.
Sixa admits that it was a difficult process after learning of her son's diagnosis. For the family, this meant a great effort, in what is usually a long process. She received guidance to improve the child's development, while he attended psycho-pedagogical therapy.
Patience and love
In 2019, Sixa decided to migrate to another country looking for better opportunities. Alex stayed with his grandmother Francisca. At that time, Alex was two, he did not walk yet, and his language was not as developed as it should be at that age.
At first, Francisca did not know what to do about the child's development. After attending a few SOS positive parenting sessions, she changed her attitude and went to all the meetings, workshops and family integration activities the SOS team organized. She became involved in her grandchild's development and began to understand the importance of her support.
Last year, the boy took his first steps, which filled Francisca and the SOS team with joy. From that moment on, the progress became tangible and motivated Francisca to keep supporting Alex's development.
"I feel very happy, I despaired because I wanted Alex to be like the others, but I learned that he is special this way," she says. "I need to be patient and to give him all the love I can."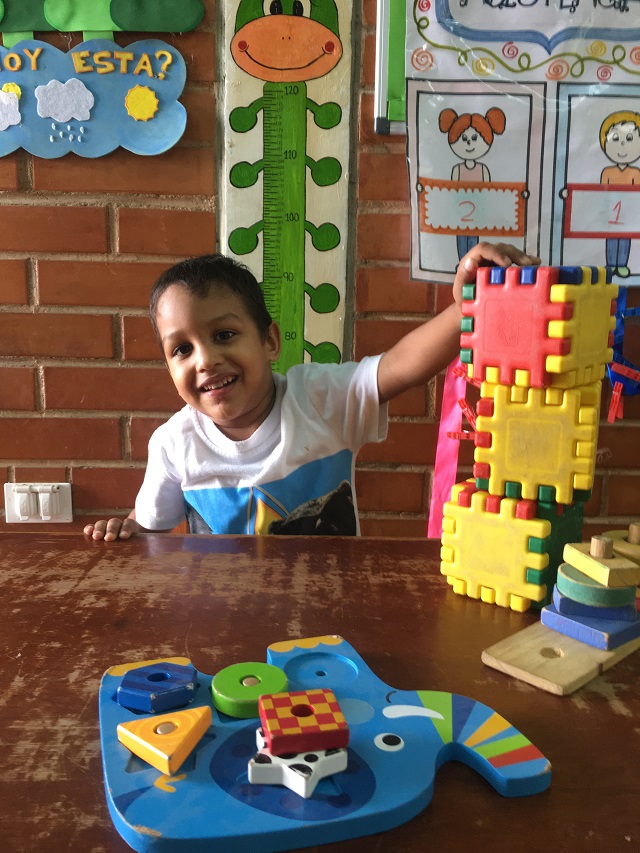 Looking ahead with hope
In February 2020, Sixa came back to Maracay. She is still unemployed but SOS Venezuela is working on a developing plan with her so she can receive employability training to gain new skills.
Meanwhile, Francisca's income is not enough to cover food and Alex's medicine.
Since the COVID-19 crisis started in March, they have received food supplies, medicine and hygiene kits every 15 days. The SOS team provides guidance for Alex's care by phone and deliver guides and other learning materials to nurture his development.
Today, Alex can walk and talk. The next goals are that he achieves independence in his hygiene habits, improves motor coordination and word articulation, and that he is integrated into school.
*Name changed to protect child's privacy
Canadians wishing to help vulnerable children are encouraged to sponsor a child, sponsor a Village or make a Donation today to our COVID-19 response.