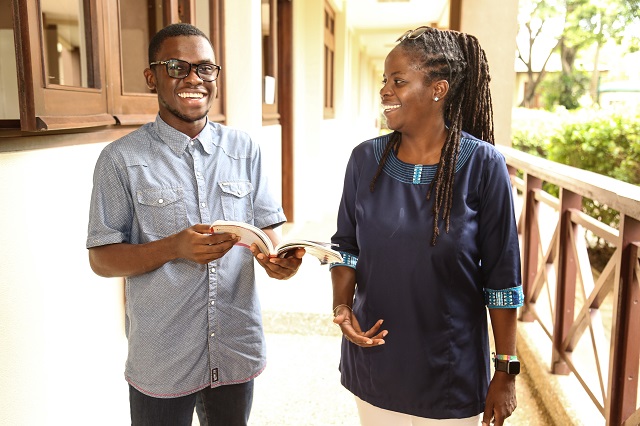 Mandy Ndoro, 32, has been a teacher for six years at the revered SOS Hermann Gmeiner International College  (HGIC) in Ghana. As the department head of Information/Communications Technology (ICT), she is a role model to female students interested in becoming successful in a field that is largely male dominated. In this interview, Mandy talks about her childhood, love for technology, and how growing up in an SOS family in Zimbabwe awakened her greatest potential.
When and why did you join SOS Children's Village in Zimbabwe?
I am the last-born in a family of four. My mother died after she gave birth to me. My relatives had children of their own so it was a burden for them to take in all four of us. My father worked for a logistics company doing cross-border driving within Southern Africa, Eswatini (former Swaziland), and Zambia. About a year after my mother passed away, he died in a car accident. Until I was eight years old, I grew up at a local children's home in Harare, Zimbabwe's capital, and then I was placed in the care of an SOS family in Zimbabwe.
How was your childhood?
Growing up in an SOS family has prepared me for a world that is constantly changing. I moved to SOS at the age of eight, then to Ghana at 14 years old and on to study in the United States at 19. I was placed in unknown environments several times so I was mentally prepared for these changes. I have come to appreciate my upbringing, as it has contributed a lot to the successes I have had in my life - I am grateful.
Were you always a bright student and was it your desire to come to SOS Hermann Gmeiner International College?
I heard people telling me I was bright but too playful. In grade seven, I started realizing that I had something in me that I could develop; but in terms of this school, my biological sister was one of the first few Zimbabwean students that came to SOS Hermann Gmeiner International College. Seeing how she transitioned after she came here, and what she was doing for herself gave me that aspiration to join HGIC. My older brother also came here and that gave me continuous aspiration to be like them.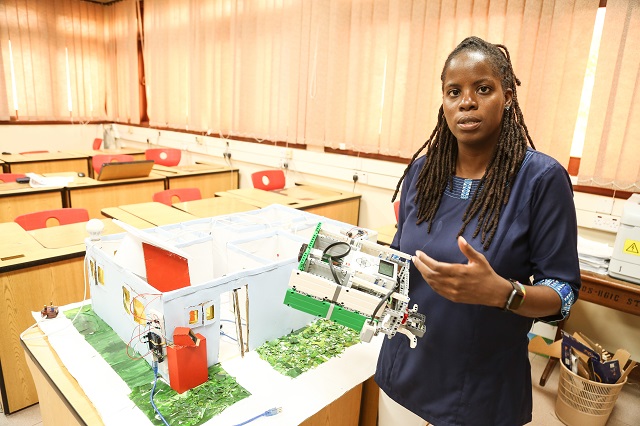 Apart from the motivation to become like your siblings, was there any other drive to excel, possibly something your SOS mother said or planted in you?
My SOS mother had to inform me that my sibling's success is not my success. You have to create your own path. That is one of the things that I still remember - that I have to create my success and they have to create their own success. She kept on reminding that to me when I left for Ghana.
Did you always know what you wanted to be when you grew up?
One thing I always loved was computers and technology, and this is something I developed when I was still at my SOS family in Zimbabwe. We had a small computer lab with about five or six computers, and we had some volunteers from the United Kingdom. The volunteers taught me tricks like how to boot the computer and how to log in using MS Dos, so my love for computers developed there. My love for computers continued when I came here.
How did your love for technology develop and turn into a career?
After my education at the HGIC, I went to university in the US. I studied computer science and accounting, so I had a double major. I worked in a bank and realized accounting is not what I wanted to do. Within the banking sector, I moved to the technology department working on online banking systems, after that I pursued my education and did my Masters in Management Information Systems. I worked with a third-party company that worked with AT&T working on their telecommunication systems.
When this opportunity [to be head of ICT at the HGIC] came up, I did not go right away, because I needed time to process the idea of coming back to where I was a student, probably meeting teachers who taught me and having to work with them. I did eventually make the decision to come back, after being in the US for 10 years, and I have never regretted it.
How has it been working here at the school considering you were a former student?
I tend to work much harder to prove that I can do the job. I came in and started different initiatives, and my first computer science class was well received. The students found me very tough, but effective.
We now have more female students taking computer science than before. During my time, only boys took computer science. I am now seeing more girls develop their love for computing or love for STEM, by actively engaging in the extra curriculum activities in STEM, or actually opting to take computer lessons. The class that is currently graduating has 17 students and I have five girls in the class. It is not as big a number as I would like, but seeing those numbers increasing is definitely encouraging. Also, serving as a role model to female students who want to pursue computing is very encouraging, but a lot of pressure as well – it is still work in progress.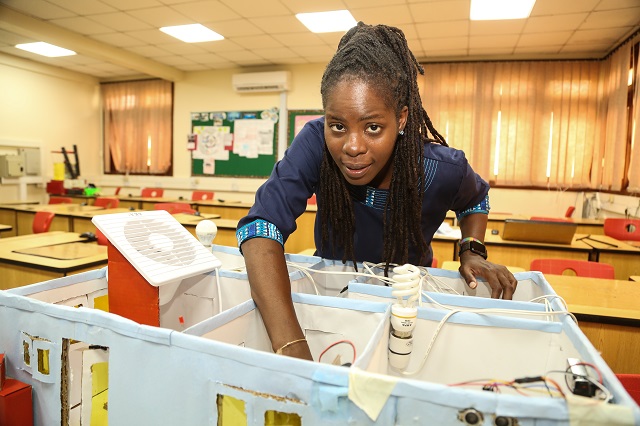 You grew up in SOS, studied here, and you are a teacher here; do you bring something different to the table unlike other teachers who have not experienced that?
I definitely bring a different dimension to the kind of work that I do. I am able to interact with the kids much easier because I have a better understanding of where they are coming from and where they need to go. You realize that many students will automatically opt for me to mentor them, and find it easier to discuss their plans, career aspirations and personal challenges. It puts a lot of pressure on me because I have about 40% of the student population coming from different SOS families across Africa and almost all of them are looking up to me. Then, it also makes my interactions in a classroom much easier. If a student is pulling away, I have a better sense of knowing why they could be pulling away, and what can bring them back. I share my personal story of either being a past student or being an SOS alumni.
Forty percent of the student population in this school are from SOS Children's Villages in Africa. Does the college have an impact on the children who do not make it here?
I personally believe HGIC is one of the brightest ideas that the school founder, Mr. Kutin, has ever developed. Not everyone has the opportunity to come to HGIC but it has increased the standard and aspirations for students across SOS Children's Villages in Africa. Seeing what someone who came to HGIC has been able to achieve gives them that hope and aspiration that they can be that way.
Canadians wishing to help vulnerable children are encouraged to sponsor a child, sponsor a Village or make a one-time donation. Your support will change the lives of orphaned, abandoned and other vulnerable children. Please help today.