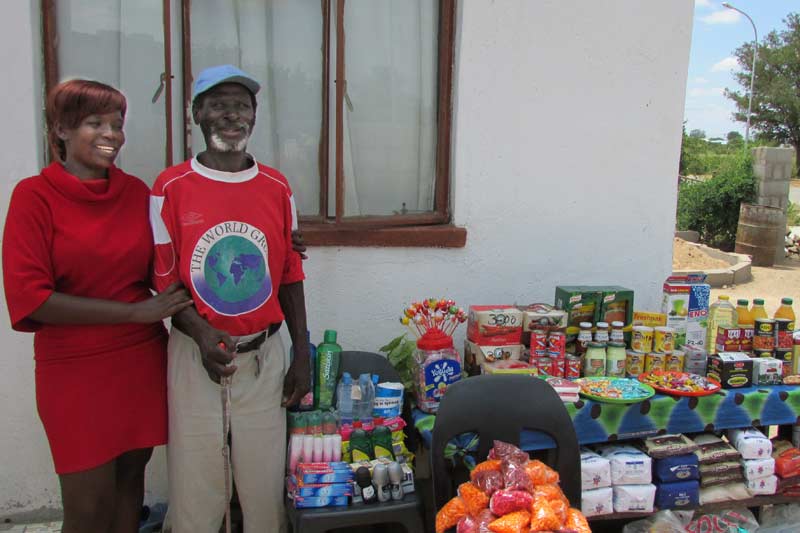 When Sipho Bafana, 67, lost his wife in 2001, his family suffered a huge financial setback. Her regular income as a housekeeper supplemented his erratic pay as a radio and television technician in Francistown, Botswana's second largest city. And with that income gone, Bafana knew that the times ahead would be difficult. The worst came in 2003, when he lost his sight.
"I had not been feeling well for a while, but I did not go to the doctor," says Bafana. "Between using the little money I had on myself and providing for my two children, I chose to sacrifice my health. Feeding my children was more important," he says.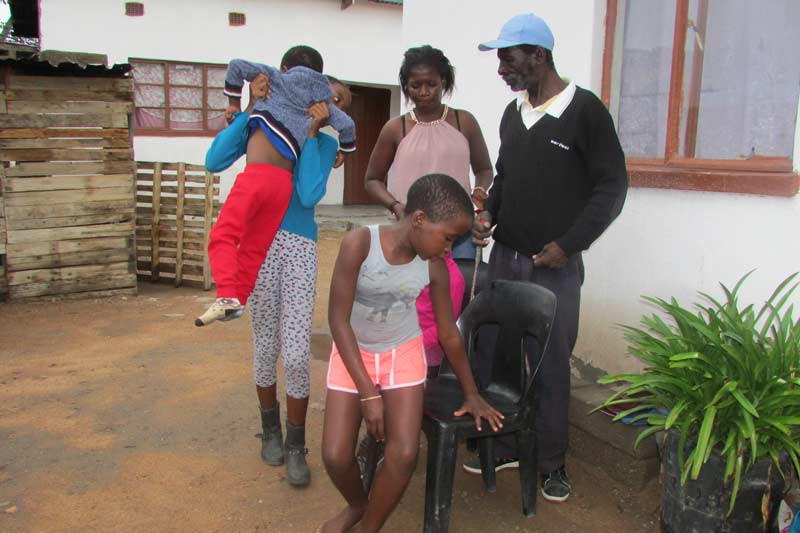 This tough decision led to a medical complication affecting Bafana's sight. His family was left to survive on his old age monthly pension of 360 Botswana Pula (38 USD). Consequently, Itumeleng and Nnee, Bafana's two daughters, dropped out of school. And before long the family begun to grow - Bafana found himself with six grandchildren, all depending on his pension.
To cope with the dire situation, the family sought cheaper accommodation in Gerald Estate, a low-income neighbourhood on the outskirts of Francistown. Itumeleng then started hawking second hand clothes. Nnee was sick and bed ridden so she could not work
Relief came to this vulnerable family in 2011 through the SOS Family Strengthening Program. Bafana's grandchildren aged between four and 14 years were taken to school and had their education needs met. Bafana was provided with stock like flour, sweets, bread, drinks, sugar, salt cooking oil etc., to set-up a tuck-shop which Itumeleng would manage. She was trained in micro-business, book keeping and management.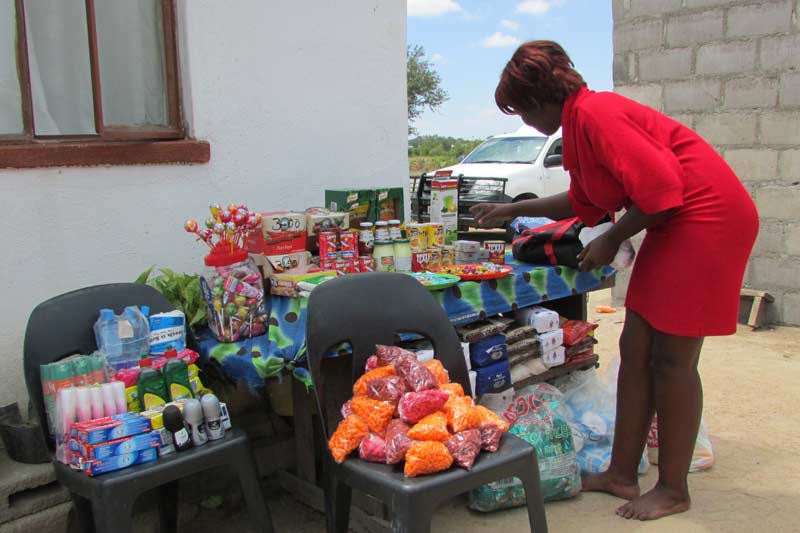 "A tuck-shop was the best for us because there are few shops here in Gerald Estate," says Itumeleng. "The business has been profitable and we have managed to purchase building materials to construct a proper sturdy structure for the shop," she explains.
At the moment, the 33 year old is selling from a makeshift stand made of a wooden table and two chairs. The set-up is beside their house. And as eager as Itumeleng is to see the business grow, she has to contend with some challenges.
"We do not have electricity here in Gerald Estate, we depend on candle light. So we are not able to keep the business open for as long as we would want," she explains. "Also the supply of perishables like vegetables is limited, because we do not have a refrigerator. But we will get there with time. This business is slowly changing our lives. Food is not a problem anymore. We even have extra money to pay for electricity connection," she says.
Empowering vulnerable families so that children can grow up with stability, is the objective of the Family Strengthening team. When the family stays together, there is a sense of security that is so essential in the development of the children. And now that the Bafana family is largely able to meet their basic needs, the new generation has a good opportunity to be educated and to have a better life.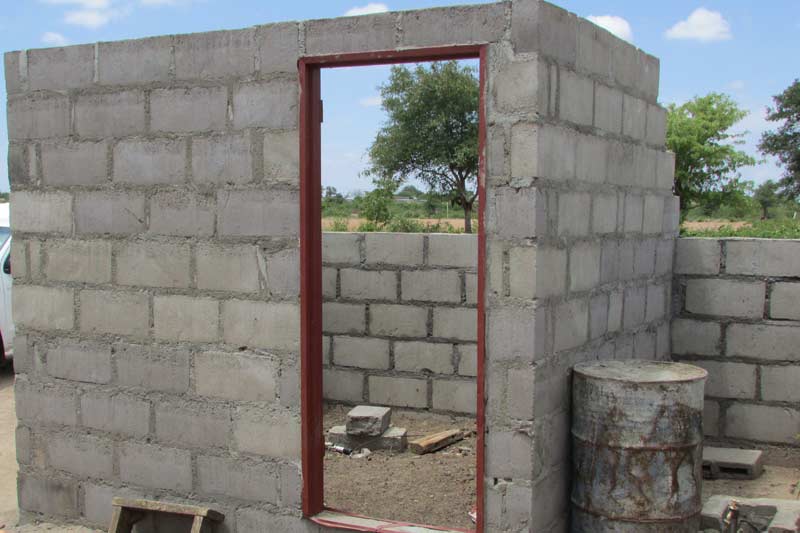 "I never went to school and my two daughters did not study much, and so I want my grandchildren to be educated," says Bafana. "I want all my grandchildren to study to the highest level possible so they can find decent jobs for themselves," he says.
"I hope to own and run a super store here in our community," says Itumeleng. "There are not enough shops in Gerald Estate to serve the population; I will work hard to fill that gap," she says.