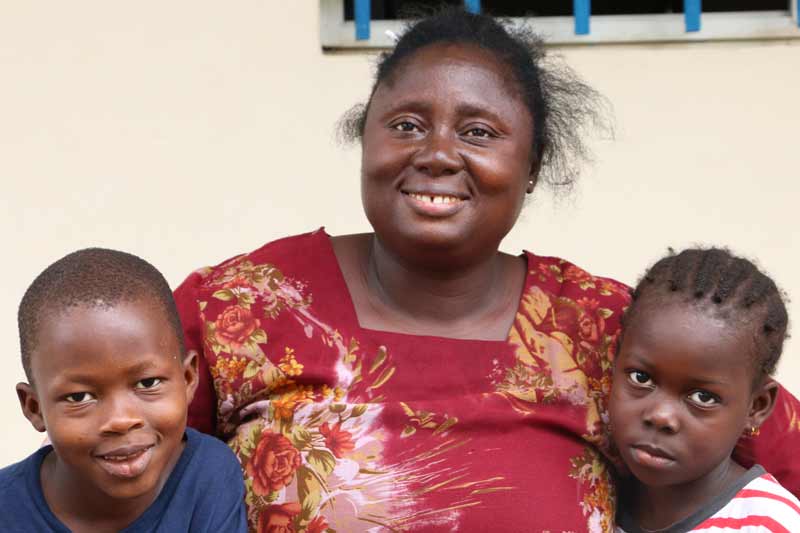 One could say that Francis* and Samuel* were saved by divine intervention. On 13 August, in the morning, the two children went to church with their uncle John*, 19, as they do every Sunday morning. However, this time the day had been dragging on, the children were tired and they asked John to sleep at his place for the night instead of going back home later that evening. During the night, rain fell hard for the third straight night in a row, and it rained non-stop for a long time.
"In the morning I received a call from a relative telling me that my sister's house had been wiped out," shares John, ten days after the devastating mudslide (read about the mudslide at CBC.ca). Like so many of the more than 800 other people that perished that day, the bodies of the children's mother, father and three other siblings have not yet been found.
When they heard about the disaster the children's extended family made the journey from the Northern Province to Freetown, the capital of Sierra Leone, but they returned without taking the children with them.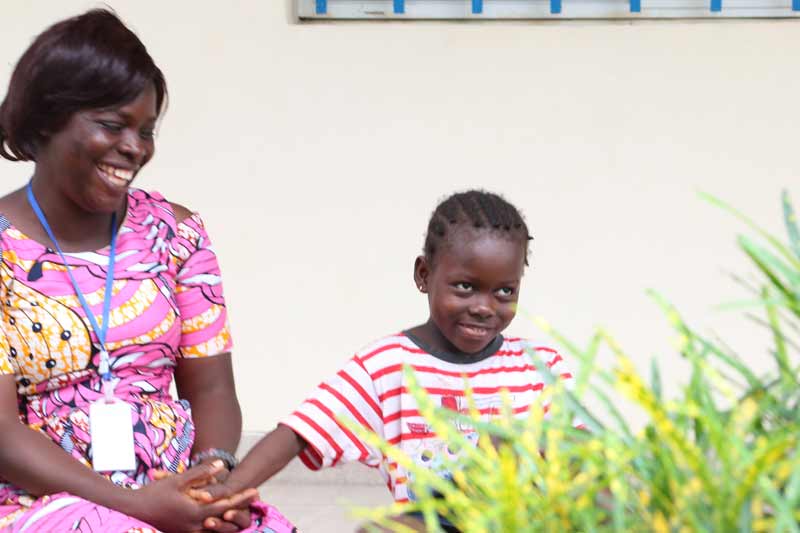 "They told me that they are too poor to take care of them," says John in the office of Program Director, Josephine Gando of in SOS Children's Village Freetown.
In the days after the family went home and John remained with Samuel and Francis and registered his niece and nephew at the department for social welfare as children that had been orphaned by the mudslide. After some investigation, it was decided that the two would join an SOS family in SOS Children's Village Freetown. It was eight days after the mudslide.
On 22 August, a Tuesday, Samuel and Francis arrived in SOS Children's Village Freetown with John and a state social worker.
"As I had heard about their situation - because I had been watching TV - I embraced them when I received them," says their SOS mother Adama Fofana, who cares for seven other children; four of them joined Adama's family in the aftermath of the deadly Ebola disease outbreak just three years ago. This house is full of stuffed animals.
"At first, Francis didn't want to play or speak. She is traumatized," explains Adama in the living room while the two children are having a peaceful nap. Outside the constant rain is seen falling on the football field.
"They were surprised to be where they are. The first day the girl didn't say anything, she refused to talk," echoes Josephine Gando.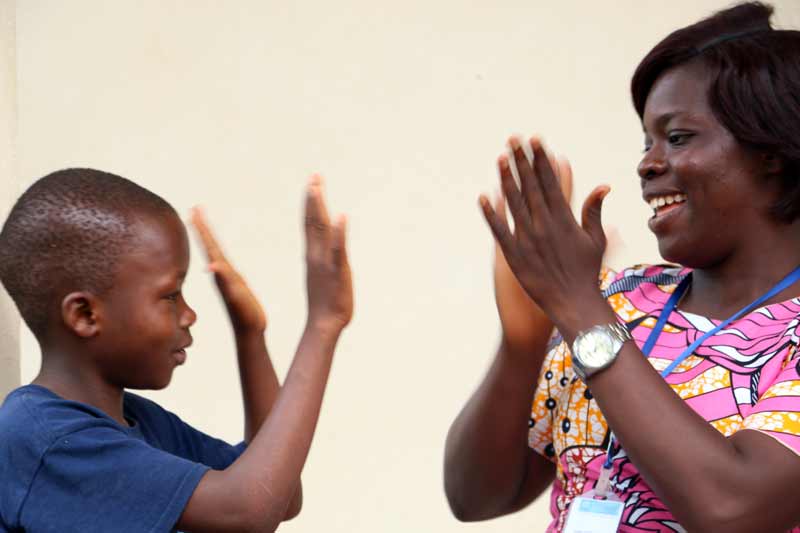 A day later their uncle has come back to check on the children.
"I am sure it is the best place for them at the moment, for I cannot care for them in my current situation,", explains John who seems as lost as his deceased sister's two children.
Thanks to gracious sponsors and donors, SOS Children's Villages is able to provide children like Francis and Samuel a loving home after losing everything. Learn more about how you too can help.

* Names have been changed to protect the children's privacy