Ukraine: Situation Report, 24 February 2022
Thursday, February 24, 2022
Ukraine's 7.5 million children are in imminent danger and are already suffering the consequences of chronic violence and increasingly insecure surroundings. On 24 February, the Russian Federation launched a military operation in Ukraine. The situation is evolving rapidly and is likely to have devastating impacts on children as they are forced to flee their homes, schools, and communities in search of safety.
The humanitarian consequences on civilians will be widespread. The UNHCR has already received reports of casualties and people fleeing their homes to seek safety. Heavy weapons fire has damaged critical water infrastructure and education facilities in recent days.
Unless the fighting subsides, tens of thousands of families could be forcibly displaced, dramatically escalating humanitarian needs.
SOS Children's Villages has been responding to the humanitarian crisis in Ukraine since 2014, delivering essential assistance to vulnerable children and their families. This includes supporting their access to education, providing psychosocial support, distributing winter kits and hygiene kits, as well as capacity-building for social workers, teachers and other specialists to identify trauma and assist at-risk children.
SOS Ukraine's emergency program works in Starobilsk and Sievierodonetsk in Luhansk province. SOS also assists families who have fled conflict zones and are now living near the capital city of Kiev.
Image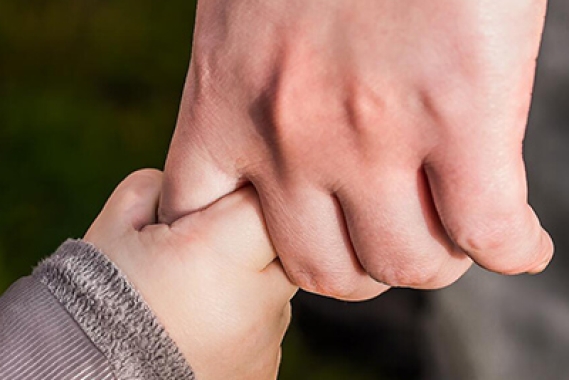 Situation summary in the Ukraine
Prior to the recent hostilities, 2.9 million Ukrainians were already in need of life-saving humanitarian assistance, including 378,000 children. 
854,000 people have been displaced across Ukraine since the start of the conflict in 2014.
An additional 100,000 people, including 40,000 children, have been displaced from Eastern Ukraine in recent days.
There are more than 64,000 children in foster and kinship-care in the country; at least 16,000 are expected to need assistance.
There are more than 98,000 children in residential institutions in the country.
There are more than 600,000 vulnerable families in the country.
How SOS Children's Villages is responding
SOS Children's Villages has initial plans to respond to the needs of approximately 15,000 vulnerable children and families impacted by the conflict. Provision of food items, medical supplies, utensils, blankets, sanitary facilities, and education materials is critical. Additionally, SOS will provide mental health and family reunification services.
The situation on the ground in Ukraine is evolving rapidly, and locations under attack are widespread. SOS Children's Villages will update its response accordingly, particularly with respect to protection, shelter, nutrition, and mental health of affected children and families, and refugees.
_____________
Canadians wishing to support SOS Children's Villages emergency response programs are encouraged to Donate to SOS MAYDAY.
_____________
SOS Children's Villages in Ukraine: SOS Children's Villages began working in Ukraine in 2003, and in 2010 opened the first SOS Children's Village in Brovary, Kyiv region. The work in Luhansk region, eastern Ukraine, began in 2012, and was reorganised in 2014 to respond to the needs of children and families on both sides of the contact line. The programme in Luhansk City (the non-government-controlled area) is to close by April 2022.
Programs of SOS Children's Villages in Ukraine include:
Family Strengthening: Since 2003 we have been supporting families who are at risk of breaking down. The help we provide varies depending on the needs of each family but can include counselling, social and material support. We also run workshops on topics relating to child protection and health.
Foster Family Care: Children without parental care find a loving home in one of the SOS families. The families have the legal status of "foster families" and receive all the support they need from SOS Children's Villages. We also provide short-term care for children in crisis situations. The children stay with us (usually less than six months) until they can return to their families or move to another form of family-based care.
Emergency Response: We support both families who are living in the conflict areas and those who have been internally displaced. We provide medical, educational, and social support. The need for psychotherapy has tripled since autumn 2015. In 2015, and despite the dangerous working conditions, we reached over 300 internally displaced children in the Kyiv region and over 160 in the Lugansk region.
Youth Program: We support young people to gain the necessary skills and develop their talents to help them find employment and become independent.
Advocacy: SOS Children's Villages works with the government and other agencies to promote social reform that improves the rights of children in the country.