Update on the situation in Haiti
Image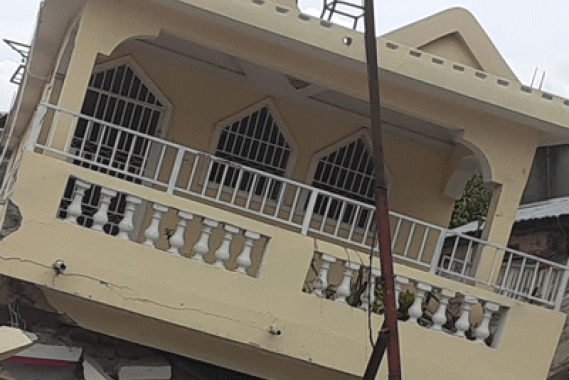 The Haitian authorities have reported that over 2,200 people have died, more than 12,260 are injured and 320 are missing since the August 14 earthquake. The devastation occurring in southern Haiti is reinforcing the already precarious situation for many families and children in the region.
Many residential homes have been destroyed or damaged, as of August 21, 52,923 houses were destroyed and 77,066 were damaged. Many families are currently living in unsafe and unsanitary conditions as they are forced to live in makeshift houses using plastic sheeting or mats to shelter their children.
Businesses have also been badly damaged. Public markets aren't open, and supermarkets are also closed as well. The prices of basic necessities have increased, and many vulnerable families need food, water and shelter.
Materials and resources urgently needed
Les Cayes, the city closest closest to the epicenter, has very precarious health and sanitation systems. The only hospitals available are overwhelmed. They lack medicine and medical staff to provide the necessary assistance to victims and survivors. While health authorities attempt to move the seriously injured to Port-au-Prince for better care, families in more remote areas lack access to medical care and are among the most affected by the earthquake.
The toll of the earthquake is putting pressure on the local authorities because of the delay in aid, especially after Tropical Storm Grace as families spent the night in the rain. The need for water, food, tarpaulins, and tents remains urgent as the families and children lack necessities.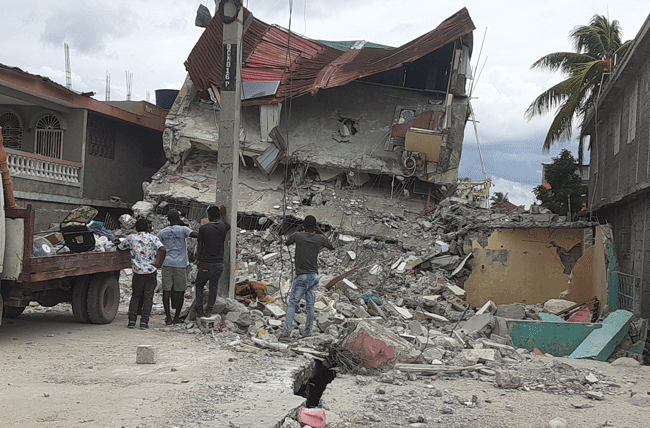 Difficulties facing children and families
Children are the main victims of natural disasters. They are not only at risk of losing their parents' care, but they are also at risk of sexual abuse and mistreatment.
Some children are traumatized after experiencing this earthquake. Unfortunately, many don't have the ability to express their fear, resentment, or stress level, complicating the daily life of parents since they themselves do not have the capacity to provide them with the appropriate care.
In addition, children need clothes, food, water, milk, and sanitary kits (toothpaste, diapers, vitamin C, infant milk and shoes).
The National Director of SOS Children's Villages Haiti Faimy Carmelle Loiseau, said: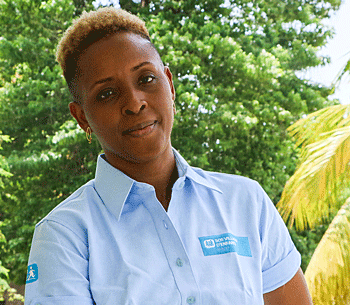 "The families do not have shelter, especially those communities in Les Cayes where we run our family strengthening program. In fact, more than 1,500 families benefit from the various services of this program. Currently, employees are continuing field surveys to identify the families who were victims and measure the extent of the damage."
Long-term effects of the earthquake
This disaster has worsened the already insecure situation in southern Haiti. The damage to infrastructure and lose of livelihoods will drive up the rate of out-of-school children and unemployment. As a result, more families will find themselves food insecure and unable to properly provide for their children. These overlapping crises could also lead to an increase in children losing parental care, juvenile delinquency, and teenage pregnancies.
SOS Children's Villages Haiti Emergency Response
The SOS Children's Villages program in Les Cayes has put its contingency plan into action. Currently, children in our SOS Village program participate in fun and educational activities while caregivers participate in support groups. This is one way to keep children from feeling stressed, fearful or distraught. The family houses have stockpiled food and water for a few days.
The SOS Children's Villages humanitarian response looks to address the short- and long-term needs of children so they are kept safe and their families can rebuild.
"For the coming days, SOS Children's Villages Haiti is preparing to intervene in communities through an emergency project which first aims to distribute hygiene and food kits. In a second phase, the project will focus on helping families rebuild their lives and get out of poverty," says Faimy Carmelle Loiseau, National Director of SOS Children's Villages in Haiti.
SOS Children's Villages aims to support 10,000 people, families and children in the areas most affected by the earthquake. SOS Children's Villages will focus on the follow areas in its emergency response.
Child-Friendly Spaces
Child-Friendly Spaces will provide basic services including psychosocial support, recreational activities, and basic education. These spaces will also serve for sensitizing families and communities in regard to child protection in emergencies. Other services may be provided according to the needs of children and the community.
Within the Village of Les Cayes, SOS Children's Villages aims to provide psychosocial support to children, rehabilitation of physical infrastructure including recreational space for children, improvements to electrical, IT and communication services, and repair of the Village water tank and water purification systems.
Strengthening Families and Keeping them Together
SOS will work to prevent family separation and strengthen the capacity of parents to care for their children by facilitating access to relief items including as Food and Non-Food Items (PPE, WASH, hygiene and shelter, school kits).
For affected families in the community, SOS Haiti will partner with organizations to distribute hygiene kits and shelter kits that will include a tarp, ropes, blankets and other materials. Cash transfers could be implemented if local markets resume normal activities.
For affected families in our Family Strengthening Programs (FSP), SOS Haiti will be distributing food kits, hygiene kits, and shelter kits. Income generating activities will be implemented with these families as well.
Emergency WASH support with a strong emphasis on safe water and hygiene promotion will be added based on assessment data and identified needs. Activities will be implemented in coordination with government and other stakeholders aiming to provide emergency WASH supplies and the distribution of WASH hygiene kits, cleaning kits, and water filters.
Interim Alternative Care
Where needed, family reunification and reintegration processes could be supported in coordination with government bodies. Unaccompanied and separated children will receive care and protection by provision of:
Small Group Homes
Foster families
Interim alternative care
Case management approach
Reunification support
These interventions will be carried out with the support of local authorities, following an individual assessment for each child, to decided what type of care best serves these vulnerable children. The focus will be on offering a family-type environment to children separated from their parents and helping to restore their right to live with their family and in connection with their family environment.
You can help. Please donate to the Haiti Earthquake Emergency Relief