Widowed mother of six builds successful business and future
Friday, February 17, 2023
When Lavkama's husband died, she was solely responsible for the couple's six children. 
With the help of SOS Children's Villages, she enrolled in an entrepreneurship course to help her become self-sufficient and build her skills. Here she gained the knowledge and courage to start her own soap business.

 
Lavkama, 56, can now support herself and her six children with her homemade soaps and hair oils. She currently lives in a rented home, but she is building her very own house a mile away, which is almost done. When it's finished, she'll have an extra room. And then she will expand the range of shampoos and cleaning supplies.

 
Today, Lavkama sees life in a positive way. She carries herself proudly and sees opportunities in most things. She has success and confidence. But it hasn't always been that way.
In 2013, Lavkama's husband died, leaving her in charge of the couple's six children. Lavkama knew nothing about finances or running a business. As she says, "My husband was responsible for that part of life."

 
Lavkama could not feed her children and had no money for school uniforms or school books. Her biggest fear was becoming a reality: that her children would have to leave school and have to work instead.

 
"I have felt in my own life what it means for your opportunities not to have an education. I wanted my children to be stronger. So it was simply not an option that they should not continue in school," she says.
 
Image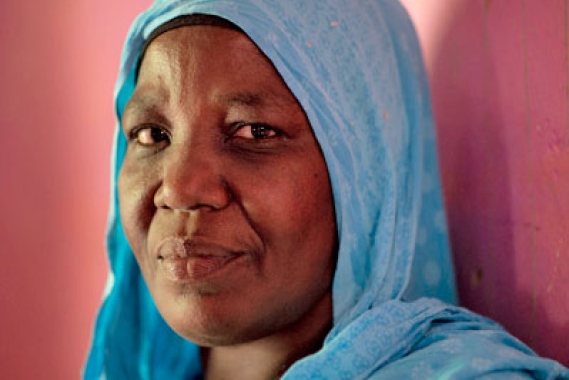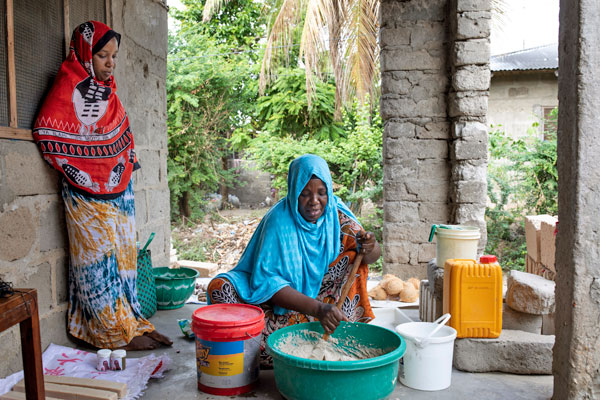 SOS Children's Villages made sure that the children were given uniforms and school books so that they could continue in school. Lavkama herself received a course in business development. And it was here that she came up with the idea of making homemade soaps as a business and a source of income. She could see a gap in the market and knew there was a demand for good soaps in the neighbourhood. SOS Children's Villages helped with Lavkama's business plan and start-up capital to get the first soap productions going.

 
In the beginning, she took a local bus for two hours to a market in the north to sell the soap. She left early in the morning and was back home late at night. But it wasn't long before word of the good soap spread so much that she could run the business from home. Now customers come to her. She sells the soap from her doorstep along with some fruit and vegetables.
"The quality is so good that people ask others where they got their soap from," Lavkama says proudly as she stirs the tub with the liquid soap. A faint coconut scent spreads as the soap mixture collects. In a little while, the soap will be thick enough to be shaped, and in seven hours it will be ready for sale.

 
Lavkama is a bit of a celebrity in the neighbourhood. She is known for her successful entrepreneurship and her enthusiasm, and she has also started teaching other women how to produce soap so they can feed themselves and their families. "And send their children to school," Lavkama says, "That's the most important thing."