Working together to enhance Early Childhood Development in Uganda: Foundation for a Bright Future
Children who receive quality early childhood development (ECD) reach higher levels of education and tend to be more resilient. Despite the proven and lifelong benefits of ECD, tens of millions of children, especially those in low-income countries, have little to no access to quality pre-primary education.
Uganda is one such country where access is extremely limited, with just 13% of eligible children enrolled in ECD.
In 2018, SOS Children's Villages partnered with Victoria Village Group of Companies and the Fairview Glen and Wishing Well Montessori Schools, to improve access to quality early childhood education for Uganda's most vulnerable children through the Gunjula project.
Thanks to the generous contributions of students, parents and teachers from the Fairview Glen and Wishing Well Montessori School communities, as well as those of the Amarshi family and their friends, the Gunjula project has helped to improve the quality of early childhood education in over 40 communities across Uganda and has resulted in the creation of the Nampunge Early Childhood Development Centre – a centre of excellence for early childhood learning in Uganda.
The newly constructed Nampunge ECD Centre consists of three large ECD classrooms for children from 3 to 8 years old. Over 120 children can enroll in the school each year and benefit from the long-term impacts of quality ECD.
Image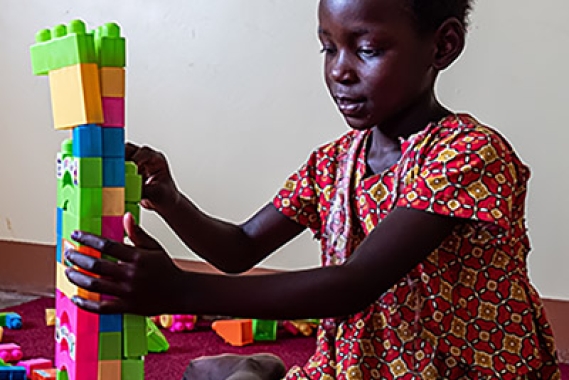 In 2019, teachers from Fairview Glen and Wishing Well Montessori Schools developed a series of training modules adapted for Ugandan teachers. Trainings focused on: supporting child development, building belonging within the classroom environment, promoting child health and wellbeing, the use of positive discipline and communication techniques, and how to use local materials as teaching aids.
Image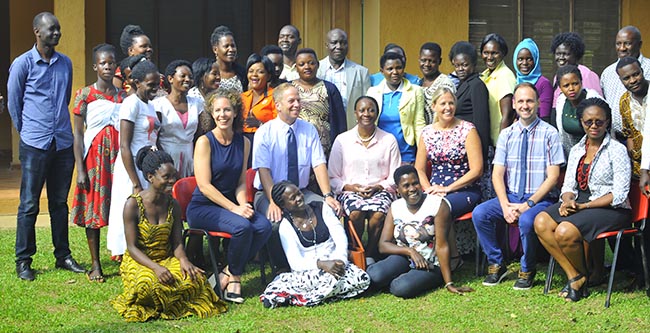 By 2021, as a result of these teacher trainings: 67 ECD teachers were directly trained; 85 community teachers were reached through satellite trainings; 42 schools were supported across three districts; and over 2,000 children benefited from improved teaching practices.
Watch the video to learn more about the Gunjula Early Childhood Education Project, see the Nampunge ECD Centre, and hear from some of the ECD teachers.