Young people in Latin America building their future
Thursday, September 1, 2022
What do you want to be when you grow up? When children are asked that question, the answers range from firefighter and police officer to astronauts, doctors and singers. They dream of being many things. Later, as they grow older these dreams require effort and determination, as well as education and financial resources to become a reality. 
Youth and employability in the region 
For many young people in Latin America, these dreams are replaced by often adverse realities, with 21.4% of the 140 million young people in this region being affected by unemployment. Due to factors such as informal employment, lack of resources, few job opportunities, school dropouts or difficulty accessing higher education, young people are more vulnerable to job instability.  
SOS Children's Villages created the YouthCan! program to help young people successfully transition from school to decent work and an independent life. The program began five years ago and currently works with nearly 14,400 young people and adolescents in 40 countries, 43% of whom are in the Latin American and the Caribbean.

 
Mentoring, training and internships are the fundamental pillars of this program that operates with the support of strategic partners: governmental entities, academia, international donors and private companies, including global partners DHL, TKE, Siegwerk, Akzonobel, and many other local companies.
We spoke with some of these young people who have participated in YouthCan! to hear about their experience. 
 
Image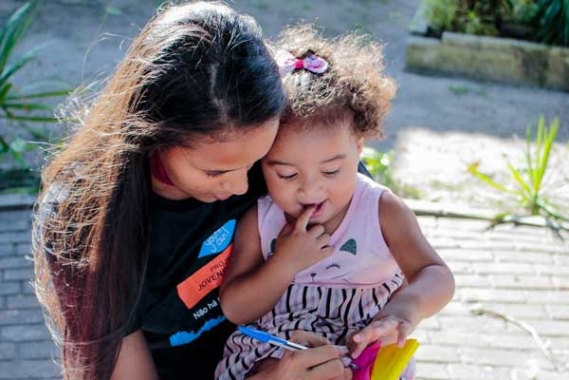 The dream of a first job
Image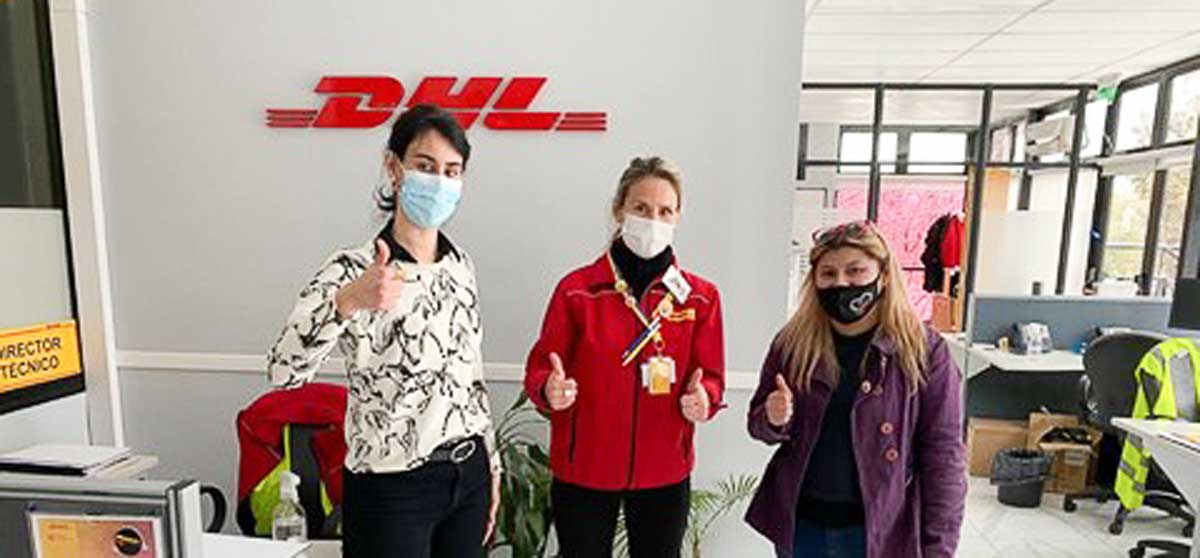 Cinthia*, a young Salvadoran woman, tells us that one of the challenges young people faces is that in some cases they must enter the informal labor market to help their families financially. 
"I often felt afraid, I had to drop out of school to start working. That is the reality affecting many young people," she says.
At the moment, Cinthia benefits from mentoring at Banco Davivienda while studying for a degree in marketing. She is now planning her future differently. "I will do my best to continue improving every day and one day I want to be able to help young people like me who want a better future," she says.
Erika*, another young woman who is 20 years old and who is also from El Salvador, told us how she wanted to become an electrician. She thought her dream would end there, since she would have to drop out of the course due to her family's financial situation. However, she joined the SOS Children's Villages scholarship program and accessed mentoring with DHL. "I want to thank the people who helped me with my scholarship and mentoring, I now feel more self-confident, and I have ideas about how to achieve my goals," she adds.
Maria*, 22, had a similar experience in Argentina where she struggled at first to find a job, but eventually landed at DHL. "For me, the job search process was constant but hard. Once or twice a week I would get up and take my printed résumés to a list of places. I would write down where I had gone and when 15 days passed without any news, I would go back to the same place on the list and leave my résumé once again. That's the problem: you have to know if they like you and if you will get an interview. And the challenge we have is that we are either young or inexperienced. We can't have it both ways," Maria says. 
María was part of the YouthCan! program in Luján, a province of Buenos Aires. After sending many CVs and cover letters, and going through group and individual interviews, María was finally selected! Following a phase of coaching and planning her schedule and trips together with her, she joined DHL's Human Resources. 
María participated in DHL's "My First Job" project, which has had an impact on more than 20 young people in several countries in the region.
Image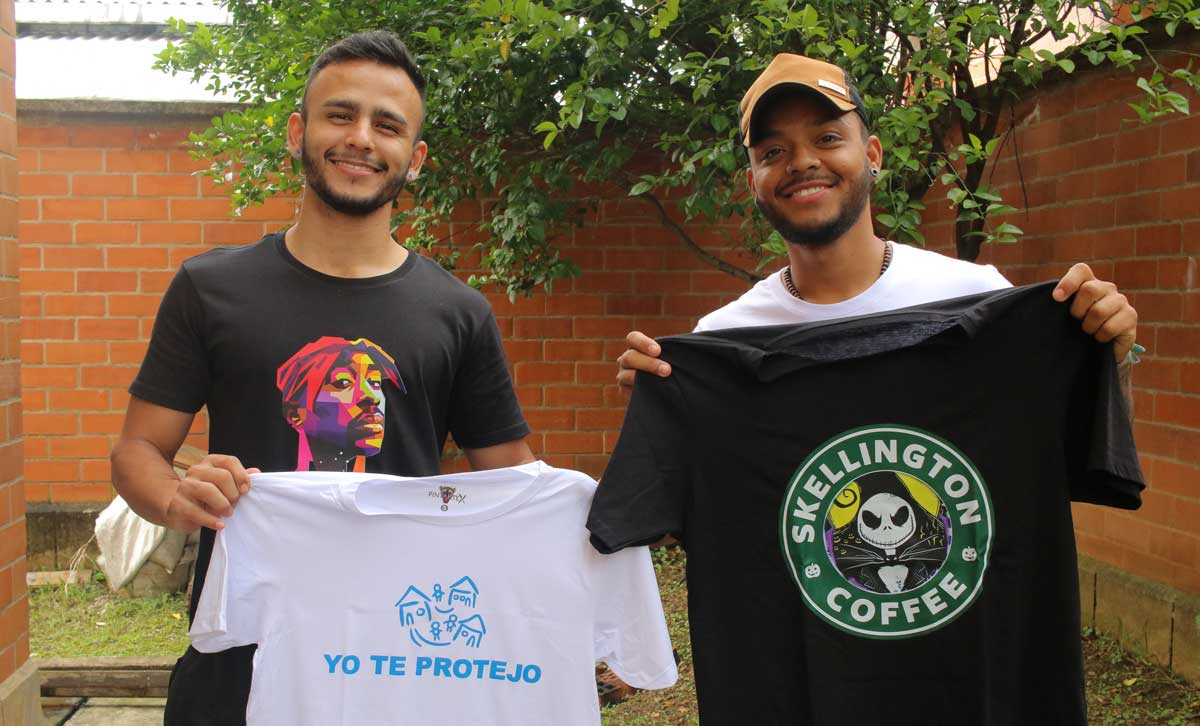 Preparation is key
Knowledge is also a fundamental part for successfully entering the labor market.

 
Lorena*, a 20-year-old Brazilian woman who was part of New Horizons project, a program for productive inclusion and employability in Manaus. She tells us that YouthCan!,  "Encourages young people not to give up on their dreams. It helps the young person to achieve what seems impossible." Lorena's dream is to be a nurse. "I have always loved taking care of people and for me this is one way to show love," she says.
Lorena encourages young people not to give up on their dreams. "Helping young people to achieve what seems out of reach; everything seems difficult to us when we don't have the knowledge..."
Building their future 
Other young people prefer to have their own company. Marta is a young mother from Brazil with two daughters. For her, having her own business was basically unthinkable. She had to take care of her girls and time and resources were not on her side. 
Then she joined YouthCan! in Brazil and today she runs her own online clothing store. 
In Colombia, history repeats itself with young people who were part of YouthCan! and succeeded in setting up their own company. 
Daniel a young entrepreneur says, "When graduating from university, they ask for work experience; we see that one of the best ways to generate an income is through entrepreneurship, setting up a business."

 
Daniel* and Mario* met 11 years ago at SOS Children's Villages and they have been inseparable ever since then. They are currently partners in their venture Pintartex, a Colombian T-shirt printing company.
"The goal is for the company to be known at the national level...in the not-too-distant future, we want to be the best T-shirt printing company at the national level, that's what we want."
"In SOS Children's Villages we seek to offer a comprehensive response to the adolescents and youth participating in our programs, it is essential to support their path towards autonomy and the construction of life projects based on personal growth and in compliance with human rights," says Patricia Sainz, Regional Programme and Advocacy Director. According to Jessica Fallas, Regional Coordinator of YouthCan! "Access to employment is fundamental in achieving autonomy, the actions we develop to achieve this must guide young people towards secure and quality jobs or economic activities, understanding and respecting their realities and interests. This is only possible hand in hand with strategic partners who share our principles."   
*Names changed for privacy protection reasons