The Gunjula Early Child Development Project, Uganda
The Gunjula Early Child Development Project aims to improve the quality of early child development services for vulnerable children in Uganda, in partnership with SOS Children's Villages Uganda, Victoria Village Group of Companies and the Amarshi Family.
Early childhood is a time of remarkable brain development; these years lay the foundation for subsequent learning.
Early childhood development (ECD) programs help to promote the development of social skills, intelligence, language and creativity, during the most important developmental stage of life. For vulnerable children, access to quality ECD programs is especially important, helping them to achieve higher outcomes in education, employment and health later in life.
Yet, in Uganda, 91% of children do not have access to quality pre-primary education or early childhood development programs.
Image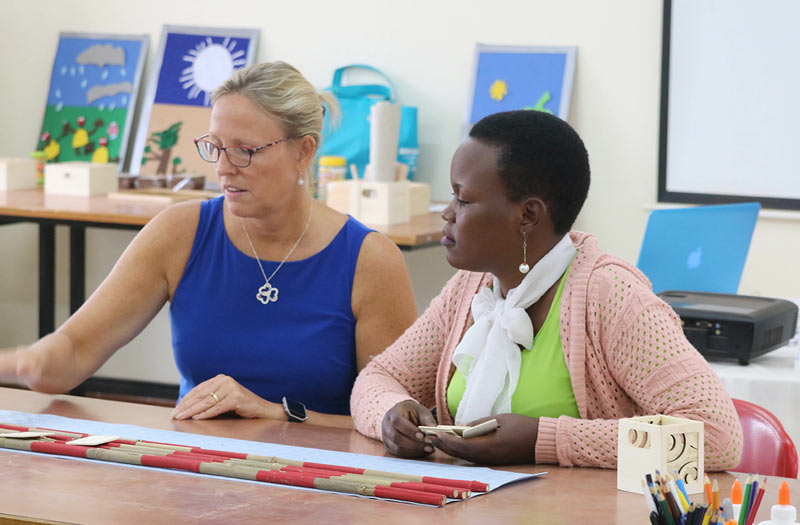 In collaboration with the local government departments of education and health, and community-based organizations, SOS Children's Villages, Victoria Village Group and the Amarshi Family are working to:
Increase access to quality ECD education for 1,200 vulnerable children 0-8 years old and countless children through our teacher workshops
Provide pre-primary school teachers with training to improve their capacity to deliver ECD
Renovate community ECD centres by building or improving classrooms, sanitation facilities and play areas
Provide appropriate learning materials and play equipment for pre-primary school children
Expand professional development and ongoing support of ECD service providers and educators  in the country
Advocate for the importance of ECD within communities and at a district level