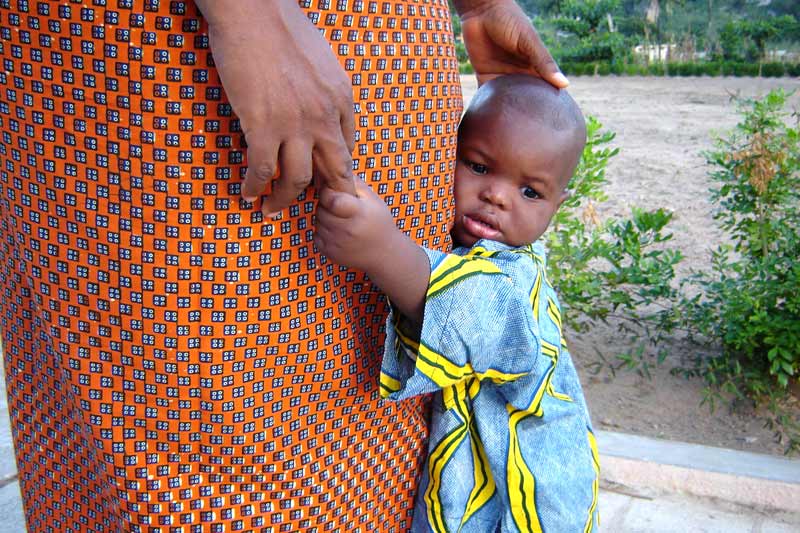 Not long ago I lost someone I had grown to know and respect. He died alone in his apartment, after one of those long and ultimately fruitless battles with a range of illness and disease that, in simpler times, we used to call old age.
When I heard of his death I walked to the office of a colleague. Not knowing how to start I said, "I have bad news, and I have good news…" The bad news was, of course, the death of a fine person in our community and long-time supporter of SOS Children's Villages. The good news, for hundreds of orphaned and abandoned children in our care, was that this fine man, now gone, had left a legacy that will continue to transform their lives.
And so it is each time I learn that one of our supporters has left this world. I feel genuine sadness at their passing. I've been moved to tears at times contemplating such losses. At the same time, I experience a comforting sense of 'closure', knowing 'their kingdom come; their will be done.' In each case these generous folks' will was to leave this world a better place for children at risk. And their will (the paper version), in every case, made provision to ensure just that, by committing a portion of their estate for the life-saving work our staff do with orphaned and abandoned children that come into our care.
I, and the staff at SOS Children's Villages, try to get to know our legacy givers. We reach out to them because their commitment to what we do is so inspiring. We reach out because we want to ensure that their legacy gifts are used in ways that honour their lives and their interests. I know that my colleagues in other organizations do the same.
It's a wonderful vocation. But in this instance, like so many times before, I felt both heartbreak and that sense of closure I mentioned as another of our generous supporters left us his legacy of love.
One thing I have learned through many of these situations is that you don't have to be rich to change the world! I've learned that people of truly modest means can make a much more significant gift through their estate than they ever could during their lifetime.
And, based on my experience in Africa and elsewhere, I cannot say often enough that our modest assets and belongings, accumulated through a lifetime of hard work and sacrifice, can have a profound impact for vulnerable children, even after thoughtful provisions have been made for family and loved ones.
There is no such thing as an insignificant gift to an orphaned or abandoned child who desperately needs hope for a better future!
Boyd McBride, Legacy Donor and President and CEO of SOS Children's Villages (2001-2017)
A GIFT IN YOUR WILL: MAKING IT HAPPEN