Do you recall the first time you encountered SOS Children's Villages?
For Jula, there isn't one specific moment. She's known about SOS Children's Villages her entire life. That's because Hermann Gmeiner, the founder of SOS Children's Villages, was a household name.
You see, Jula's father was born in a part of what was then Germany, now Poland. During the Second World War, different members of her extended family fled or moved to an area that was more likely to be occupied by Western allies.
During and after the war, their town experienced an influx of refugees. Jula grew up hearing many stories about children who arrived alone, looking for their parents, after WWII. Displaced parents turned up as well, trying to find children who had been lost along the way. There were registry offices where they could go and say, "I've lost my child," or "I've lost my parents. Will you help me find them?"
It was Hermann Gmeiner who came up with a solution to deal with the isolation and suffering of many war orphans and homeless children. He knew that the only way to truly help these children was to give them permanent, loving homes of their own. And thus, SOS Children's Villages was born.
Because of these early stories of loss and displacement from her childhood, the work of SOS Children's Villages always resonated strongly with Jula.
Jula's given of her time and abilities as a volunteer member of SOS' Canadian Board of Directors. After years of charitable giving to the organization, she decided to deepen her commitment by remembering SOS Children's Villages Canada with a gift in her will.
"As a mother, I know that raising a child is a lot more than making sure they are housed, fed and educated," says Jula. "You must teach them how to be a decent human being, ensure they connect with others, and learn how to handle conflict in a healthy way. And your children need to know they are loved and appreciated every day of their lives."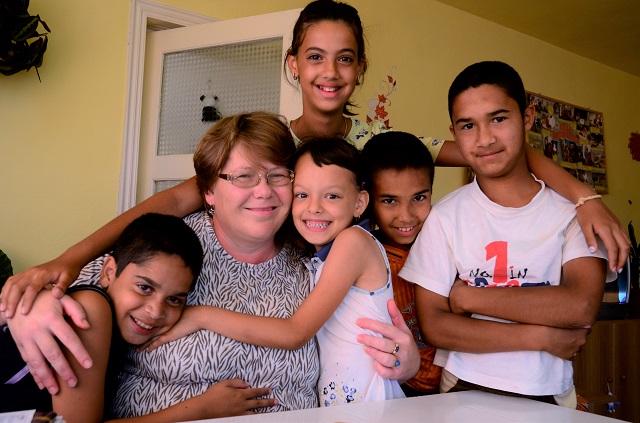 Jula has seen first-hand the wonderful impact the family-based care model SOS Children's Villages offers children in need. She also believes it's her responsibility – after her own children, family and loved ones have been looked after, of course – to share what she has with children in need. Compared to many places in the world, she can't imagine a country more privileged than Canada.
"I'm proud that SOS Children's Villages tackles the whole process of raising a child, from the early years to young adulthood. They don't just breeze into town, dig a well, and leave. They're here for the long haul, just like a mother should be."
Jula's gift in her will is one that ensures orphaned and abandoned children will know a mother's love for generations to come.
A GIFT IN YOUR WILL: MAKING IT HAPPEN