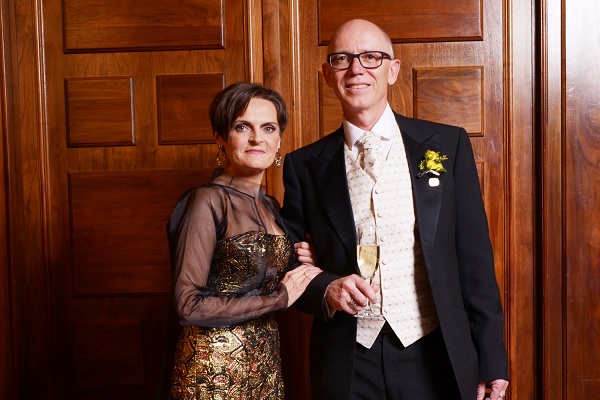 When Harold Scheer first learned of SOS Children's Villages, he was no stranger to international development work. As a young man, he'd spent time volunteering in Uganda. He'd seen his share of run­ down orphanages and abandoned short-term projects created by well-intentioned organizations. He knew the false hope these projects could create.
When he took over the organization of an annual charity ball from his aging mother, he felt compelled to learn more about the long-time recipient charity, SOS Children's Villages. Arriving unannounced with his family to an SOS Children's Village in Panama, Harold was very impressed by the state of the grounds, the incredible community atmosphere, and the loving SOS mothers at the heart of it all.
It was a place where kids were, quite simply, being kids. Laughing, goofing around, playing soccer with the new balls Harold and his family had brought with them. It was the way it should be for all children. Harold was struck by how SOS Children's Villages had created a true village environment, giving hope to all the kids who called it home.
Like SOS Children's Villages founder, Hermann Gmeiner, Harold and his wife Ewa believe that the love of a family and an education are powerful building blocks for society. That first trip to Panama sparked a lifelong commitment to SOS Children's Villages for Harold and his family. They continued to support the organization through the annual Viennese charity ball, made several trips to other SOS Villages, became monthly sponsors supporting three children and two villages, and today Harold is proud to sit on the Board of Directors.
"What I like about SOS Children s Villages, what has really impressed me, is their long-term commitment. I'd become quite disenchanted with how many other development initiatives were so short-term. With SOS Children's Villages, it's not a 1-2 year project. They start a village and make sure these kids get what they need. They're actually accomplishing what they've set out to do."
For Harold and Ewa, the decision to leave a gift to SOS Children's Villages in their will was an easy one. "It's something that for many people, is tough to budget monthly. The legacy gift is so much easier and something I'd like to encourage others to think about. "
The Scheers are proud to be members of the SOS Children's Villages family. They know their legacy gifts will give children a mother's love, a supportive community, and hope for the future.
A GIFT IN YOUR WILL: MAKING IT HAPPEN