The Power of the Family Strengthening Program
Image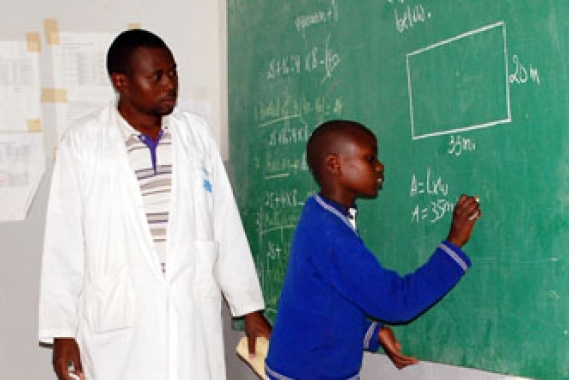 Dressed in their blue and white uniforms, the grade five children in SOS Primary School Kayonza in Rwanda listen attentively to their maths teacher. Elisa is among the 30 students at class. The 14-year-old can now confidently dream about his future thanks to the Family Strengthening Program.
Since 2012, when Elisa's family received support from SOS Family Strengthening Program, his education has not been interrupted. Since then things have been gradually improving. Elisa is hopeful that soon his father will become self-reliant.
"Before, we barely had enough food to eat," said Elisa. "My father tilled our small piece of land which was our only source of income. I often went to school hungry; sometimes I stayed at home because of the school fees. Working in the farm with my father seemed to be my only destiny."
With the intervention of the Family Strengthening Program, two of his siblings were awarded scholarships and his father was given a cow for the farm. His father also managed to obtain a loan to begin leasing more farmland.
"Schooling is the ticket to great opportunities," said Elisa.  "It allows me to dream and to reach my greatest potential."

Canadian's wishing to support SOS Children's Villages are encouraged to sponsor a child, sponsor a village or to make a direct donation. Your support ensures that SOS Children's Villages can continue to provide a safe and loving home to orphan and abandoned children worldwide.