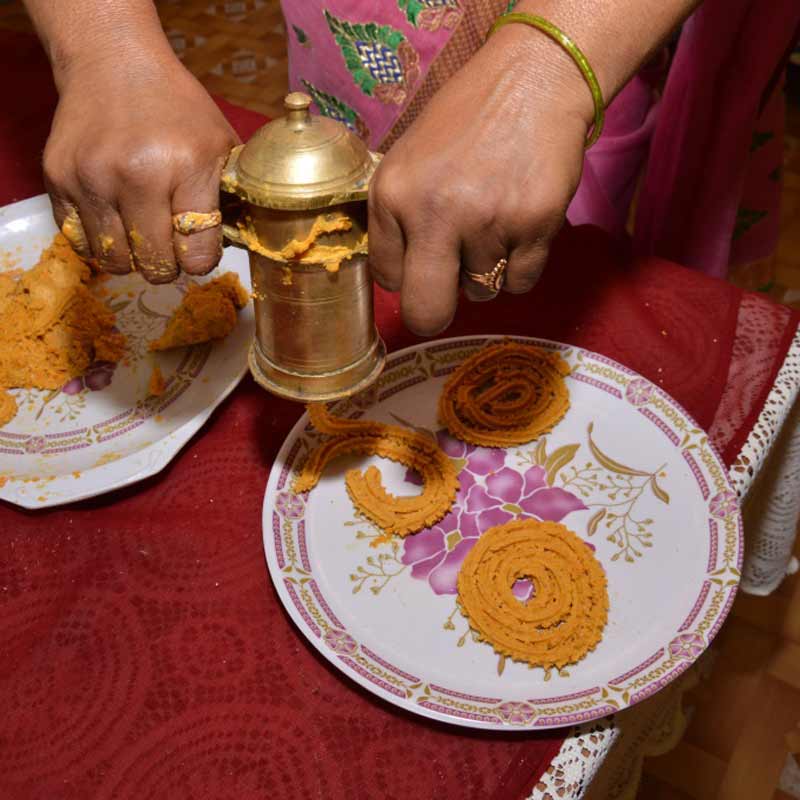 Chakli Recipe - Authentic Indian Recipe
SOS mother, Sunanda has had the unique opportunity to have raised 18 children as her own since becoming an SOS mother in 1995. She is currently caring for 7 children, 3 boys and 4 girls, aged 7 to 18 year old. Learn more about SOS mother Sunanda.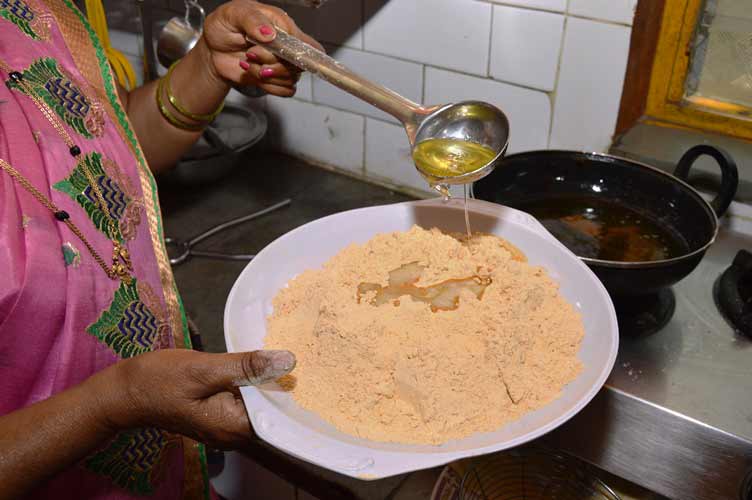 Serves: 10
Type: Entree
Published: 2017-06-07
Description: Chakli is a delicious and nutritious food for children
Author: SOS mother Sunanda
Ingredients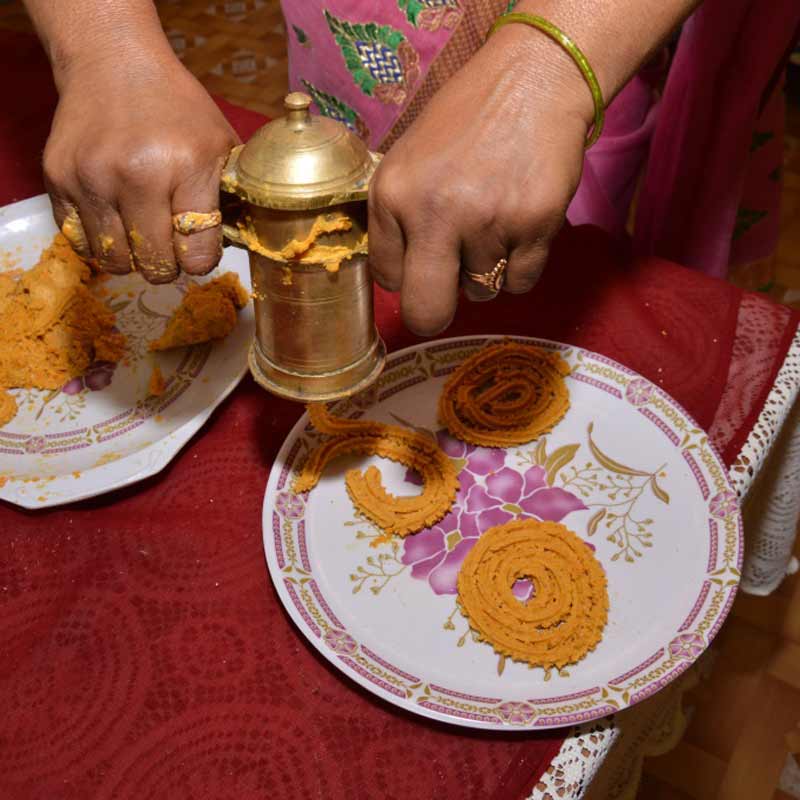 NOTE: Most ingredients can be found at stores like Bulk Barn
2 cups of engal Gram flour (Besan or chickpea flour)
2 cups of rice flour
2 cups of wheat flour
2 cups of Sorghum flour (Jawar)
2 cups of Poha flour(flattened rice or beaten rice)
1/2 cup of Sago flour (Sabudana or tapioca flour)
1/2 cup of Urad Dal flour
1/2 cup of coriander seeds
2 tbsp of cumin seeds
2 tbsp of ajwain powder
4 tbsp of red chilli powder
Salt - According to taste
Lukewarm water
100 ml of hot olive oil
1/3 cup of sesame
Instructions
Take all flour in a pot, mix well and add Cumin seeds, red chili powder, Salt, sesame, ajwain powder and 100 ml. hot cooking oil then again mix it well.
Add lukewarm water and start to knead to make smooth and soft dough.
Dough is ready for making chakli.
Apply oil inside the chakali maker. Stuff the dough and make chakli as in round shapes. Alternative: Use icing bag instead.
Heat oil on medium.
Deep fry chakali in medium hot until it is light brown.
Keep the chaklies on a plate for cooling.
Storage: Keep it in air tight Jar and can be use till 20 days after making.
---
Help Orphaned and Abandoned Children in India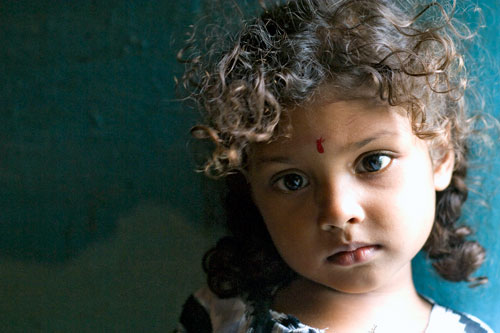 in India
(You will receive a Canadian charitable tax receipt)
SOS relies on the kindness and generosity of Canadians to be able to provide a home for the most vulnerable children of India.
For just $36/month you can sponsor a child in India and help provide an orphaned or abandoned child with:
A safe and nurturing home
A loving SOS mother
Quality education
Healthcare
Nutritious food
Clothing and toys
All the things necessary for a bright future
Please help us ensure a loving home for every Indian child. Sponsor a child in India now.