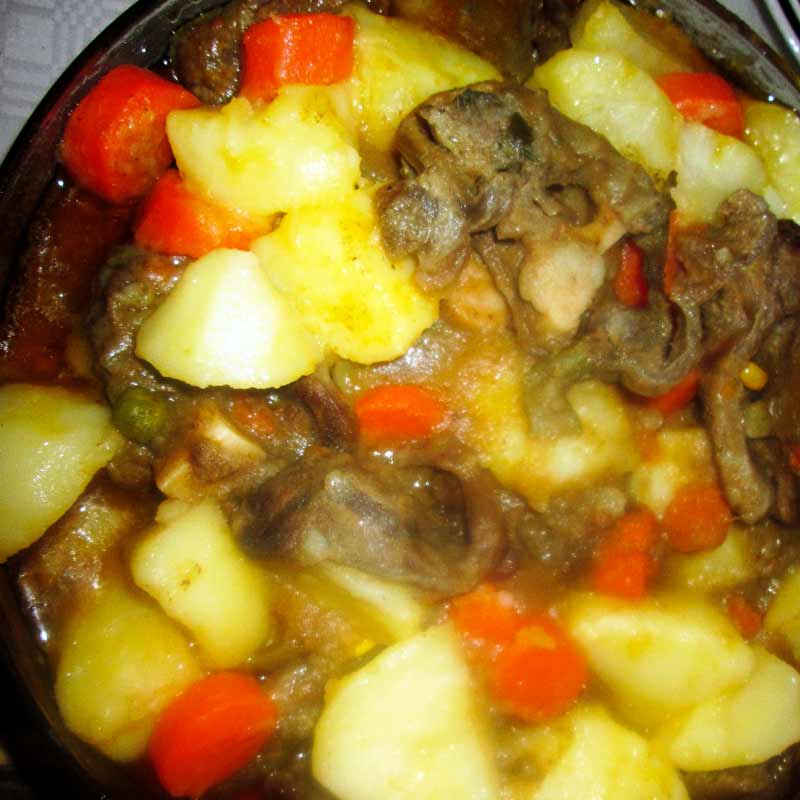 Mother Fridelia is a mother of ten children and she has been an SOS mother for seven years at the SOS Village in Ondangwa, Namibia. Her oldest first SOS child is in grade 10 at the local secondary school, and is 16 years old. All younger children are together in primary school. This is the best recipe for her children because it is fast and easy to prepare. Up until very recently, one of Fridelia's children was very sick and needed a lot of medication, treatment and doctor's visits. Therefore, cooking for the rest of the gang meant she had to plan ahead and think of quick meals. Beef is the most liked food in the family house. "They (the children) enjoy it mostly during winter to keep winter blues away," said Fridelia.
Namibian Winter Beef Stew
Ingredients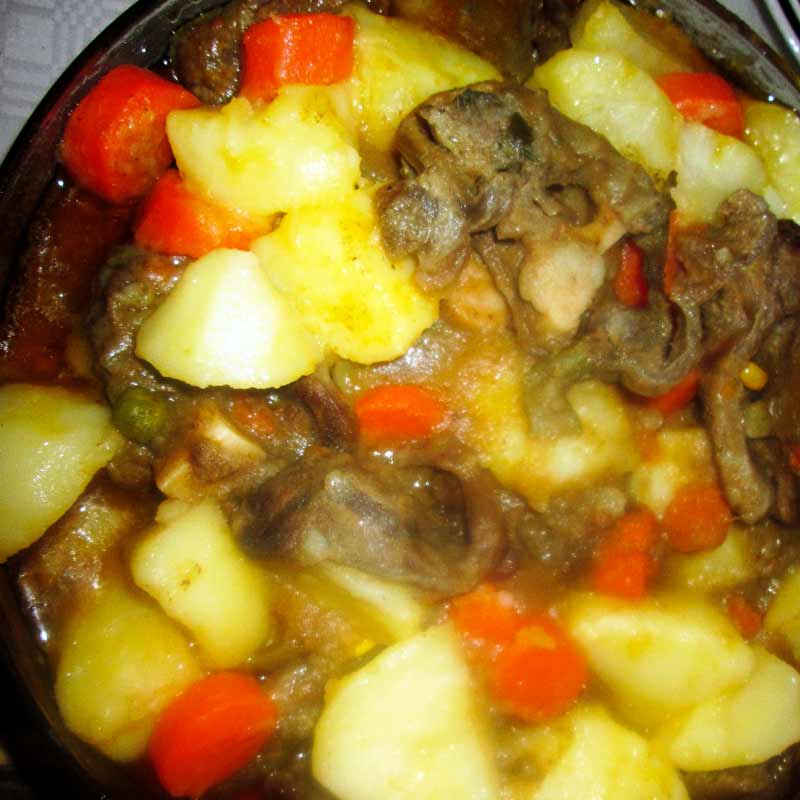 1 kilogram of beef
1 liter of water
4 tablespoons of cooking oil (Sunflower or Canola)
2 teaspoons of salt
5 large potatoes
150g carrots
200g mixed veggies (buy frozen)
2 table spoons of curry powder
Instructions
Put water, salt and 2 table spoons of curry powder to bring the aroma out, and cut beef in medium pieces and place them in the pot.
Let the stew cook for 30 – 40 minutes.
Once the beef is cooked, peel potatoes and carrots and cut them in medium sizes (nice and chunky) for them not to overcook.
Place the mixed vegetables together with potatoes and carrots and let them cook together with stew.
In the process put cooking oil and make sure the oil is enough. Keep on giving attention to the pot not to burn. When everything is cooked let it simmer and serve warm to beat the winter blues!