Reflections of an SOS mother
Image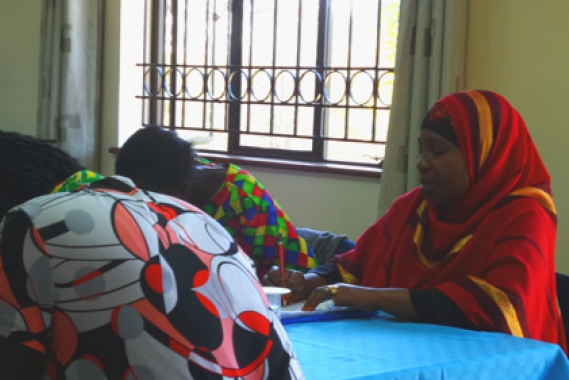 Salama Juma Ali has been working as a mother in SOS Children's Village Zanzibar for the last 24 years. She has received crucial training at the Regional Resource and Training Centre in Nairobi, Kenya. Salama is being empowered to start a conversation with her children about her retirement in 2019. Salama says she has lived her life well for she has had the opportunity to care for the most vulnerable members of society. The 56-year-old SOS mother shares her experience on the job.
Why did you choose to be an SOS mother?
"I chose to be an SOS mother because I wanted to help disadvantaged children. Orphaned and abandoned children lack the means and ability to support themselves. And, I wanted to be the person who would give them love and joy."
What kind of training did you receive at the Centre?
"I joined other mothers at the Regional Training and Resource Center to receive training on how to prepare myself for retirement. This is phase one of the training, phase two will follow later. I have learned how to start small business, so I will continue to have an income when I retire at the SOS Children's Village. More importantly, I have been taught how to start the discussion of my retirement with my children. This is a way of preparing them for the upcoming transition."
What is the best thing about being an SOS mother?
"A mother means everything to a child. I love knowing that every child, no matter the age, knows that I am there for them. This reassurance makes the children feel secure and safe."
In your opinion, what difference does it make for a child to have a family?
"I think that when a child finds a family they find love, brothers and sisters, safety and protection. The child comes to understand that in a family there are people to play with, laugh with and grow up with. Should the child encounter any difficulties either in school or on the playground, they know that there is someone at home who will listen and help them."
What does your family do in the weekends? Do have any special activities?
"We work in our small kitchen garden, sometimes we go to the city for a walk, and other times we go to the beach and enjoy swimming."
Do you have grown up SOS children?
"Yes, several of my children are now adults. We all stay in touch in constant communication. Some visit us on a regular basis. Those who live far, are working or in college will make the occasional phone call. I see most of my children at least once every two months."