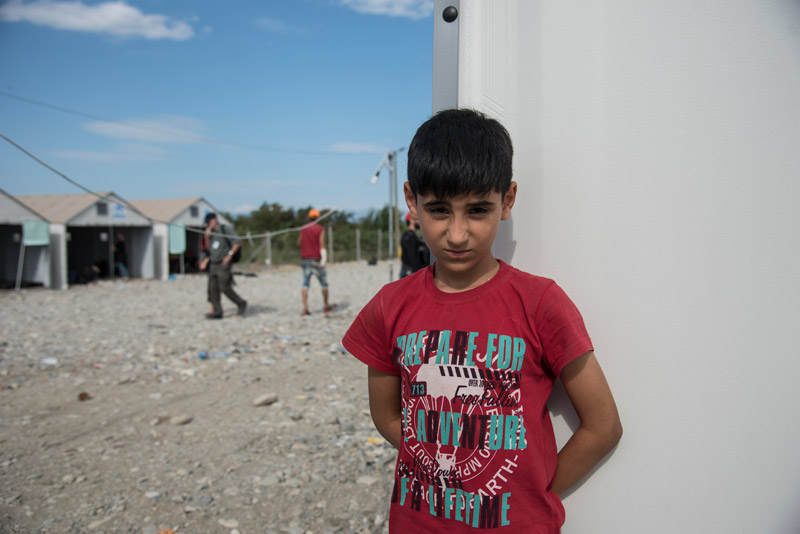 A large family took shelter from the Sun in one tent. "We're from Homs, Syria. This is my sister, her two sons, that's my uncle, we're all family," a young man explains.
"We left Syria because it was impossible to live there anymore. There are snipers all around. You don't know if you're gone survive the day. You hope that the fighting will stop."
"What made you leave, finally?" I ask.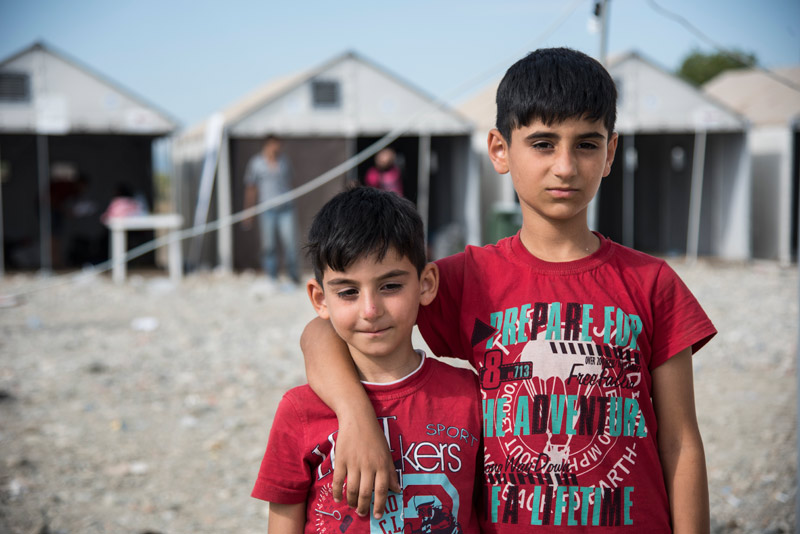 "You see him," he points to his nephew. "Rahman is nine years old. He hasn't been to school for a single day. Of course, we want him to be educated, we all are. My uncle is an artist and a teacher. But, we couldn't let him walk to school each day and don't know if he'll come back. Because of him and Yusuf, who is seven, we left Syria."
I ask Rahman if he would like to go to school. He listens to his uncle translation, blushes and nods.
The family travels with little belongings. I ask if they took food and water. "We took water. We just want to get on a bus. Do you know when the next ones are?"
I tell him what the police and ground workers told me. "They will tell you when buses come and organize exit in groups to the station. Do you have money?"
They nod. A hand written sign on the exit gives the prices for different transport. It's 20 Euros per person for the bus, 10 Euros per person for a train and 25 Euros per person for a taxi.
Until mid-August, the cost of a train ride was 6 Euros. On 13 September, following a strike of the railway workers, the train cost was increased to 25 Euros per person.
I try to count Rahman's family. At least 15 people.
I ask the boys' uncle if they know there's a Child Friendly Space just next to them. "They can relax a bit there, play, draw. Their mom can go with them."
"It's better we stay together. Maybe we have to move fast," Rahman's uncle says.
Written by: Katerina Ilievsk, Regional Editor at SOS Children's Villages Macedonia