Sleepless Nights in an Unstable Home No More
Wednesday, December 9, 2015
Image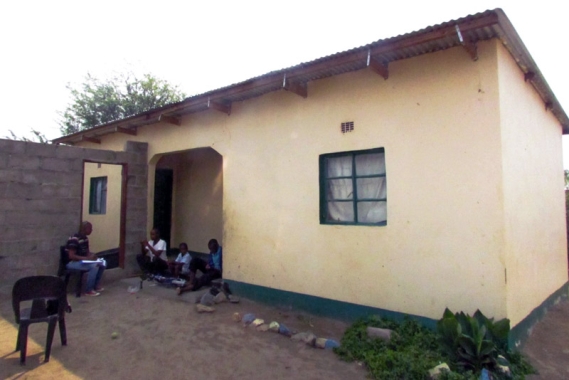 Kootsene Lefa lives in a three-bedroom house with four siblings in a location called Gerald Estates in Francistown, Botswana. Four years ago the children's mother passed away and Kootsene had to take on the responsibility of caring for her siblings so that they could all stay together.
The family was extremely poor, even when their mother was alive. They are commonly known as "a family of low-economic standing" and as such were part of the large number of families that were relocated to the outskirts of town to make space for development.
"We had a makeshift house which was not supposed to be a permanent dwelling," said Joseph*, 21. A community-based organisation became aware of the siblings' living conditions and approached SOS Children's Villages for assistance.
Sleepless nights in an unstable home
"Life used to be very difficult for my family as we used to sleep in a dilapidated structure. One would feel the pinch of it especially during rainy and winter seasons; we used to spend sleepless nights hoping for the sun to rise as the structure was unbearable to sleep in," recalled Kootsene recently in an interview with SOS co-worker Paul.
The family's simple structure had gaping holes between the bricks. After joining the family strengthening program (FSP), the Lefa family found a team of builders renovating their house to improve it. It was even painted.
"Today I can proudly say thank you to the SOS team for identifying our need and for constructing a modern and permanent structure that can shelter my family for all kinds of weather without fear of collapsing," said Kootsene.
"Shelter is one of the basic needs for all human kind. Having a good house like this means that the family can focus on other needs to further their aspirations," said co-worker Paul.
To support other families like Kootsene, please donate now
*Names of younger siblings changed to protect their privacy.