Juna's Unforgettable SOS Birthday
Image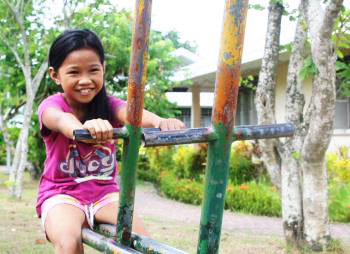 A child's birthday is a day for which they wait all year round. They know well that birthdays are their 'special days'; a day just for them.
Juna Jane Solvilla, of Iloilo in the Philippines, had never experienced such a day. At the shelter where she lived, birthdays hardly meant anything at all.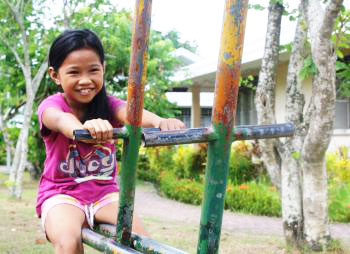 After repeated incidents of domestic violence, the Iloilo City Crisis Intervention Unit had rescued Juna and her three younger siblings from their situation in a slum and placed them at a temporary shelter for children and women two years ago. 
It was the holiday season of 2012 when Juna arrived at the SOS Children's Village Iloilo with her younger siblings. By August it was Juna's tenth birthday, her first at the SOS Children's Village Iloilo.
When she went to school, countless birthday greetings poured in. "Never before had I received so many greetings. It's difficult for me to explain the feeling in words. I felt very special, blessed, happy," she says, nodding her head shyly.
Even more special was the surprise awaiting her after school at home. The village director, whom Juna lovingly calls 'papa', and some of her friends from the village had gathered for a surprise party.
Mama Catalina, her SOS mother, had laid the table with Juna's favourite Filipino-style spaghetti, Filipino spring rolls called lumpia, salad and soft drinks. In the middle of the table was a decadent chocolate cake, glowing under the light of 10 sparkling candles. Amidst the joyful laughter and birthday song, she filled up her lungs and managed to blow all the candles out at one go. 
A wonderful thought descended on her heart. "I realized that the people who had joined me on my birthday really were family. That realization added to my happiness."
Nearly two years have passed since that day but Juna still talks about it with equal measure of delight and fondness and looks forward to her next birthday with great anticipation.