The goals of the SOS Social Centres operating worldwide vary considerably, depending on local needs and the availability of welfare infrastructure in the country. Essentially the aim is to help families, in particular women and children, living in communities neighbouring the SOS Children's Villages to gradually escape from poverty, and to help young people become self-reliant.
SOS Children's Villages recognises that it is best for a child to grow up in its own, biological family provided that the child's mental or physical health is not at risk. Therefore, SOS Social Centres aim to provide support to parents struggling to cope with life, so that children can continue to grow up within the protective world of their own families.
An important focus at SOS Social Centres located outside Europe is the provision of vocational training for moms who have to help support their families. Programmes offered are tailored to meet the needs of the local market ranging from literacy classes to dressmaking, bakery, or keeping animals. The idea is to improve their chances of finding work and generating a regular income to enable them to better support themselves and their children. In many places, women have gone on to set up their own businesses with the help of start-up loans.
Day care centres or kindergartens provide pre-school education for the children of working single parents, impoverished or dysfunctional families. "Today our children are well looked after at the SOS Social Centre. Before they were on the streets or kept locked in at home without seeing anyone," said a young working mother in Bolivia, who benefits from such services on offer at her local SOS Social Centre.
Image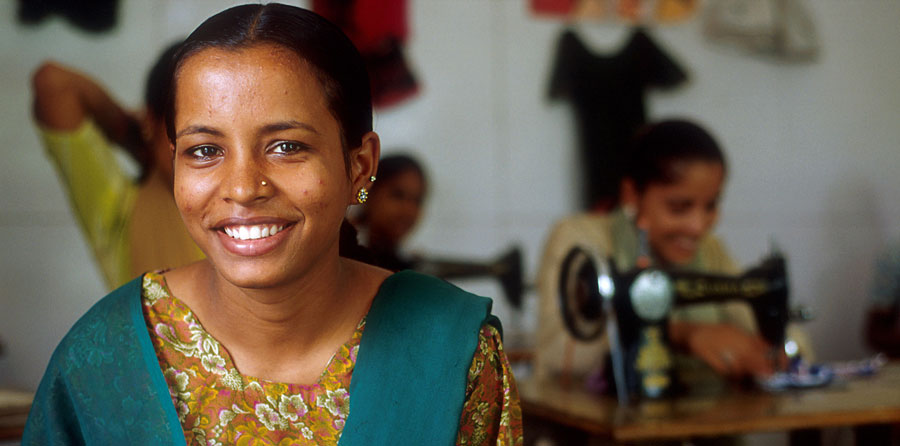 Some social centres also include transit homes for small children who are unable to live at home with their parents and are in need of temporary accommodation.
Helping communities to help themselves
SOS Social Centres are involved in running a number of projects, which help improve both individually as well as collectively the economic and vocational perspectives within local communities. At the same time, the clientele are expected to make an active contribution to the programmes so as to avoid long-term dependency.
In Latin America, for example, the SOS Social Centres support and facilitate the establishment of "hogares comunitarios". The idea is that local families form small groups and each group takes care of ten to fifteen children while their parents are at work. Here, SOS Children's Villages acts as an adviser concerning educational issues and provides nutritious meals for the children.
Image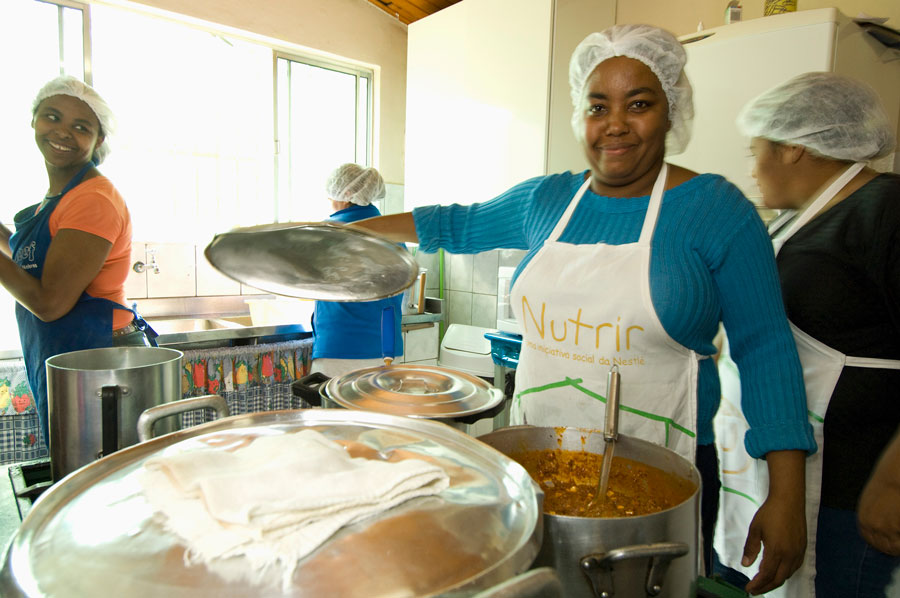 Advice on medical, social and employment matters, hygiene, nutrition and child care is also available. Many centres also offer counselling facilities and libraries, as well as medical care in health centres or clinics.
Supporting young people
In Europe, the SOS Social Centres tend to be different in design and focus. They offer counselling and therapy to families and young people, and supervised youth communities and leisure programmes offer a fresh start and support to youngsters who face particular challenges in becoming independent.
Wherever they are based, the SOS Social Centres also help the SOS Children's Villages to achieve a high level of integration within the local communities and to develop into open houses of mutual support.