Rebuilding Lives after Super-Typhoon Haiyan
Image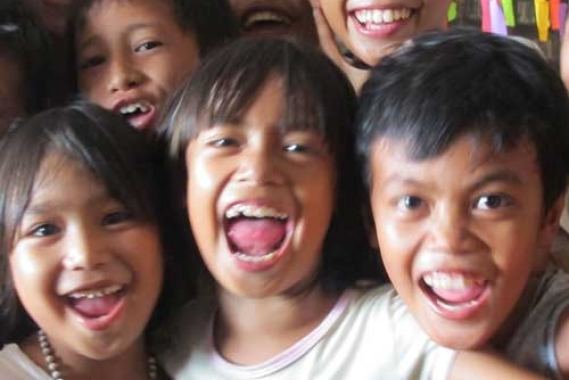 SOS Children's Villages is working every day to help women, children, and families in Tacloban, Philippines, after Super Typhoon Haiyan uprooted so many lives in November 2013.
The SOS Emergency Response Program provides resources to re-establish livelihoods, permanent housing for hundreds of families, and recovery efforts to stabilize the local economy.
In mid-June, SOS Children's Villages secured 29,000 square metres of land to build permanent housing for 300 families in need. Housing plans are expected in late July.
Families have moved into renovated houses in the SOS Village in Tacloban and construction of a community center in the village has begun. Renovation of the Hermann Gmeiner School is ongoing. A roof is installed over four classrooms in the new building, and repair and renovation is complete in four classrooms in the old building.
The registration of boats is underway and the Fishery Department is training fishermen to use fiber-glass boats, as opposed to traditional wooden boats that were used before Typhoon Haiyan.
SOS has provided 386 families in the region with a 'Home in a Box' filled with basic household items. More than 900 children have received new school bags.
SOS Children's Villages International Director of Asia, Shubha Murthi, who is leading the Emergency Response Program in the Phillipines, said that children there are finding much joy in even the smallest of relief.
"Children find 'small joys' much more quickly than adults who have to mend lives and stitch them together. The resilience the children show is amazing," Murthi said. "I am referring to the school bags. When distributed they don't just generate smiles but also hope, and the joy of going back to school. This would not be possible without the many kind hearts from around the globe and the faith placed in SOS Children's Villages."
However, the SOS Emergency Relief Program is still facing many obstacles. There is a shortage of construction materials and limited freight options; especially because material must come via a sea route that is heavily congested. We continue to count on the generosity of our donors to rebuild the homes and lives of children in the Philippines and worldwide.