The Brutal Truth Behind the Blood Diamond Movie
Thursday, January 1, 2009
Image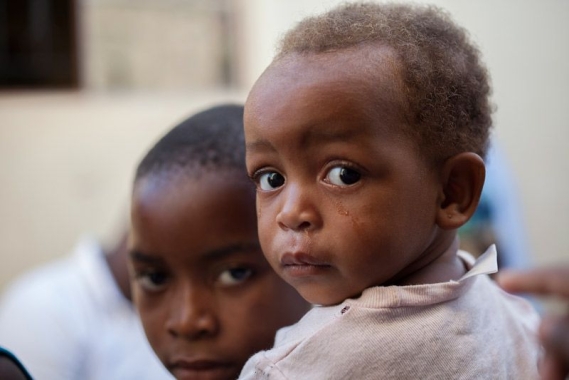 Have you seen the movie Blood Diamond starring Leonardo DiCaprio (who is nominated for an Oscar for his role)? The movie tells the story of the brutal African diamond trade and its horrific human toll.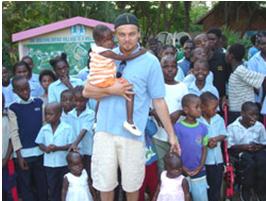 SOS has a strong connection to Blood Diamond for two reasons. First, 24 of our SOS children appeared as "extras" in the film (pictured right with Leonardo). The actor was extremely touched by getting to know the children and also at learning how SOS has changed their lives. More importantly, Blood Diamond hit home here at SOS because a big part of the story focuses on children who are forced to become soldiers.
Through our work with children throughout Africa, SOS Children's Villages is all too familiar with the tragedy of child soldiers. It is truly a crime ... one of the most shameful and tragic realities children anywhere in the world endure today. Unbelievably, there are an estimated 400,000 child soldiers in the world today - some as young as 8 years old!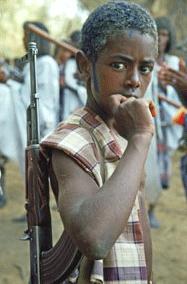 James told of being forced to walk for weeks at great speed carrying heavy loads like a pack animal. He explained that other children who couldn't keep up were mutilated and left behind or killed outright. When a small group tried to escape, they were brutally beaten and James watched while 2 of the boys died.
It is truly horrific what children like James have experienced – but it's not too late to save them. SOS Children's Villages works with other organizations in Africa to meet the urgent needs of these children by providing them with shelter, food, medical aid, clothes, and most importantly by healing their emotional scars with psychological help.
Won't you help support these innocent victims?

Sponsor a child from conflict zones or make a donation to SOS Children's Villages and give hope to an innocent child.