SOS Children's Villages started negotiations with the government of Cambodia in 1999 and the Cambodian SOS Children's Village Association was founded in 2000. In 2006 Battambang was the third location where we started working in the country. The region was seriously affected by decades of civil war and political unrest, and many children had either lost parental care or were at risk of losing it.
What we do in Battambang
In 2008, SOS Children's Villages launched its first family strengthening programme in Battambang.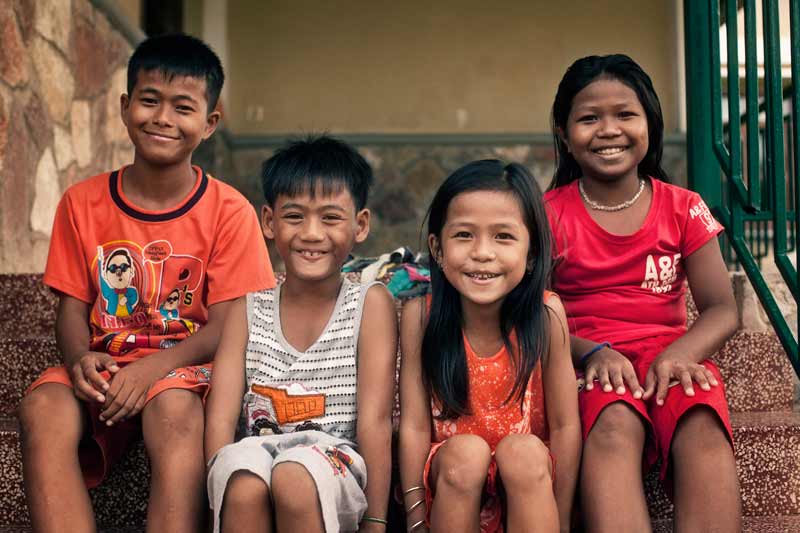 Working with local agencies, we aim to support families at risk of abandoning their children and to encourage them to stay together. The programmes are designed to ensure that children have access to essential services, such as education and health. Families are given training and assisted with income generation schemes.
For children whose families can no longer take care of them SOS Children's Villages provides a loving home in one of the fifteen SOS families, where they grow up with their brothers and sisters and are cared for by an SOS mother. Many children who join our family-based care suffer from vitamin deficiency and skin diseases. In addition to treating their malnutrition and giving them vaccinations, we provide them with tender loving care so that they can heal and begin to enjoy life again. These children often have not been to school at all, or only intermittently, and so we prepare them to join mainstream education.
The children attend the SOS Kindergarten, where they are taught together with children from local families. To parents who have to earn a living it is very important to have professional day care for their children, so that they are not forced to leave them unattended while they are at work. Older children attend the SOS Hermann Gmeiner primary and secondary school. The school follows the national education system but offers additional subjects to its pupils. Children from vulnerable families receive scholarships to ensure they get an education.
When young people are ready to move out of the SOS families they join our SOS Youth Programme when they start vocational training or go on to higher education. With the support of qualified professionals, the young people develop perspectives for their future, learn to shoulder responsibility and increasingly make their own decisions.
137
Orphaned and Abandoned Children
457
Elementary and secondary students
Life is harsh for women and children in north-western Cambodia
The city of Battambang, with around 250,000 inhabitants, is located in north-western Cambodia, near the border with Thailand. The district of Battambang is also known as the "Rice Bowl of Cambodia", but other subsidiary crops such as sweet potatoes, or industrial crops such as soybean and groundnut are also grown. An increasing number of people are employed in the service and industry sectors and the government has been improving the infrastructure in order to attract more businesses to the area.  
The district of Battambang is one of the poorest in Cambodia - an estimated 40 per cent of the population lives on less than one US dollar a day. Poverty is especially striking in rural areas. Many households do not have access to agricultural land of their own - they work as seasonal day labourers. They often live in precarious shacks which are put together with bits of wood and plastic. Many families are tempted to migrate to Thailand in search of a better life. Human traffickers operate in the area, promising vulnerable people jobs where they can make a decent living. However, these promises are false and all the members of the family, including children, can end up in conditions akin to slavery. 
Over 43 per cent of the population of the region is under the age of 18. Children suffer most from the harsh social and economic conditions - the under-five mortality rate is higher than average for Cambodia, and the number of children suffering from malnutrition is alarming. Children are often required to work on the land as they have to provide food for the family. Because of their involvement in the fields, they often do not go to school - it is therefore hard to improve their prospects for the future. Furthermore, these stressful conditions have a huge impact on family life, and many fall apart, leaving countless children without parental care.
Working with local authorities to support vulnerable families
The rate of HIV/AIDS infection is very high in Cambodia, and children are the ones who suffer most. In order to help these children, the Cambodian government approached SOS Children's Villages, asking for the construction of a third children's village in the country.