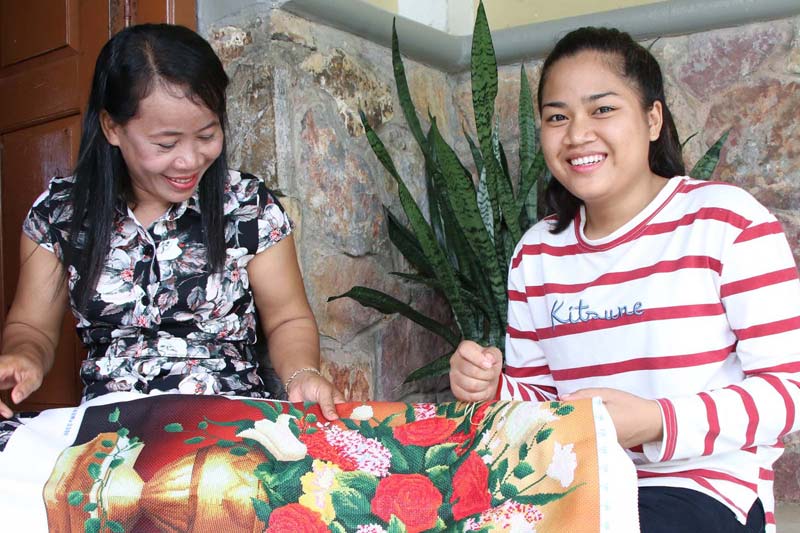 Many years of civil war in Cambodia destroyed almost all of the country's infrastructure and harmed countless people's lives, including Thary's family in Battambang, long before her birth.
The weak national economy affected her parents greatly. They were not educated, nor did they have secure jobs or a business of their own to support their daily family life. The frustrations of everyday life brought violence into the family. This continued after Thary was born.
Thary was living in these difficult circumstances until she was two-years-old. Her father left the family and never returned. A few years later her mother became seriously ill with a lung infection. Without help from anyone else, Thary's mother continued working as a subsistence farmer doing strenuous work in return for a very small income to support her and Thary. Soon there was no money for medicine and Thary's mother succumbed to the illness in 2005.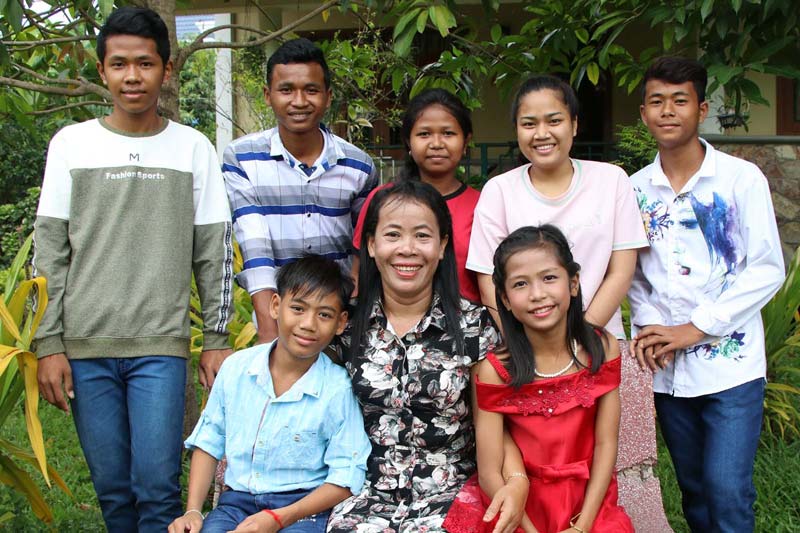 Six-year-old Thary moved in with her aunt Seng but she had no income and couldn't care for the little girl. Thary was enrolled in school and attended first grade in a public school, but the need to help put food on the table was so pressing that she missed school far too often. She had to help her aunt make ends meet so they could survive. Aunt Seng then approached SOS Children's Villages in Battambang to see if her niece might find the care she so desperately needed.
Thary joined her SOS family in 2006. Her aunt came to visit her for the first couple of years on special occasions and national celebrations, but with time contact was lost with aunt Seng.
"Then, three years later, Thary's aunt and another relative came to visit her," says Pisey, Thary's SOS mother. "They often came for visits and even took her to their home town for a few days. And so Thary's home visits continued."
Thary's Story in her own Words
From here, I, Thary, will tell my own story. Now I am turning 19 years of age and time seems to have flown by fast. The last 12 years of living with my SOS family at SOS Children's Village Battambang have been the best. I can tell that everything here is very good for me and my life. I have a mother and a family that I did not have before and I can say that I am the luckiest girl because I always had support. What I cannot describe is the feeling of having a warm, caring family, my lovely mother and my siblings.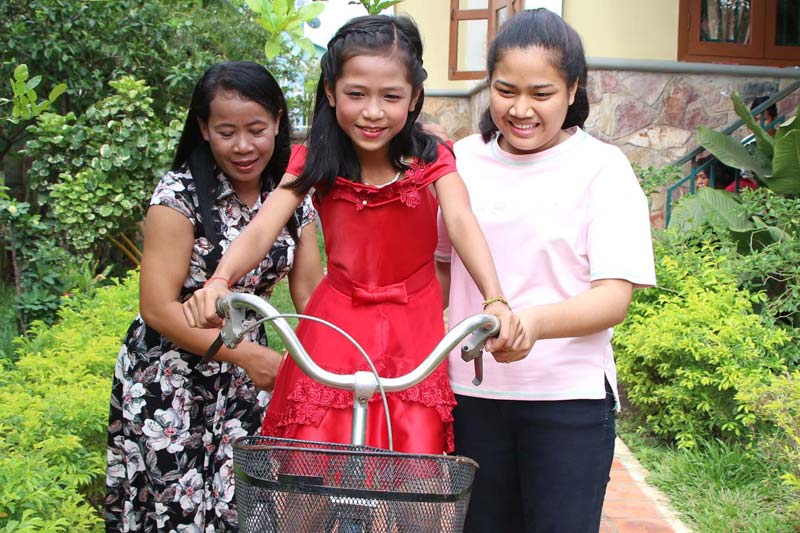 When I first arrived, my SOS mother received me with a warm smile. She made me feel comfortable. She took hold of my hand and led me towards the house. She gave me new clothes to wear and delicious food to eat. She nursed me back to health when I was sick. She always advised and counselled me even though at times I did not follow it. Even then she continued to advise me. When I was the eldest in the family I learnt a lot from my mother about taking care of a family. I learnt how to do household chores. I helped my mother with getting my brothers and sisters ready for school and I helped them with their house work. And I also found my passion, cooking. Nobody could beat me in cooking fried noodles!
Growing up together with my siblings made our bond grow stronger and stronger. Even though we are not biological siblings, we are related by love. We love each other a lot. We used to gather together to share our favourite things or listen to my mother tell jokes after dinner. These are some of my best memories when I was young. In Grade 6, I scored the top score in Math with help from my sister. Just like in other families, it was common to have squabbles and quarrels with younger siblings, especially when they messed up the tidiness of the house. This was just a regular part of growing up.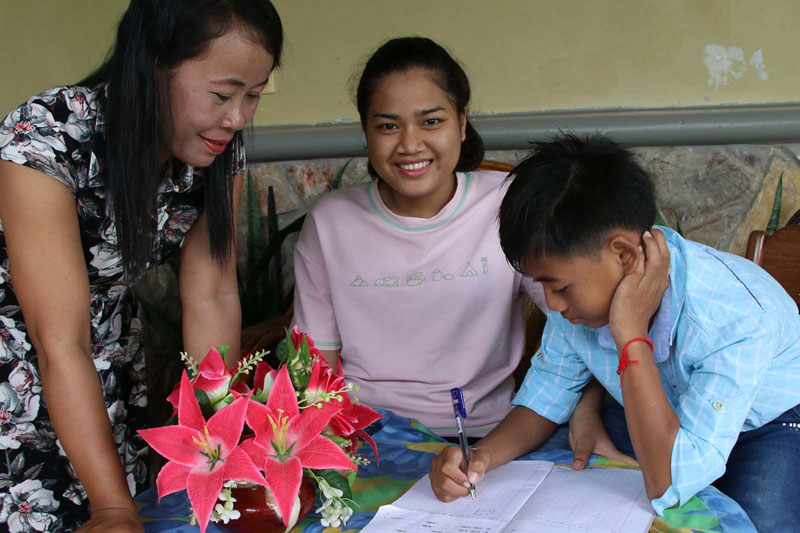 Very soon the time came for us siblings to pursue our separate careers. We flew away from the nest. Two of us are in Phnom Penh, three brothers have moved to the youth group home and I am living in Siem Reap to learn how to become a chef. Someday I would like to have a family of my own, with a boy and girl.

Canadians wishing to help are encouraged to sponsor a child, sponsor a Village or make a one-time donation. Your support will help change the lives of orphaned, abandoned and other vulnerable children. Please help today.