Creating Stronger Relationships with Employees and Customers
Socially responsible companies cultivate positive brand recognition, increase customer loyalty, and attract top-tier employees.

   
Engaging employees in corporate philanthropy can achieve substantial benefits to businesses by boosting workplace morale and productivity.  Nearly three-quarters (72 per cent) of North American employees believe it's important that a potential employer has strong CSR practices, according to a recent survey. 
Strong community partnerships are increasingly important for attracting and retaining customers, with many individuals willing to pay a premium for goods, knowing that part of the profits will be channeled towards social causes near and dear to them.
SOS Children's Villages can support your company in engaging employees and customers through meaningful and motivating programs and initiatives. 
Media
Image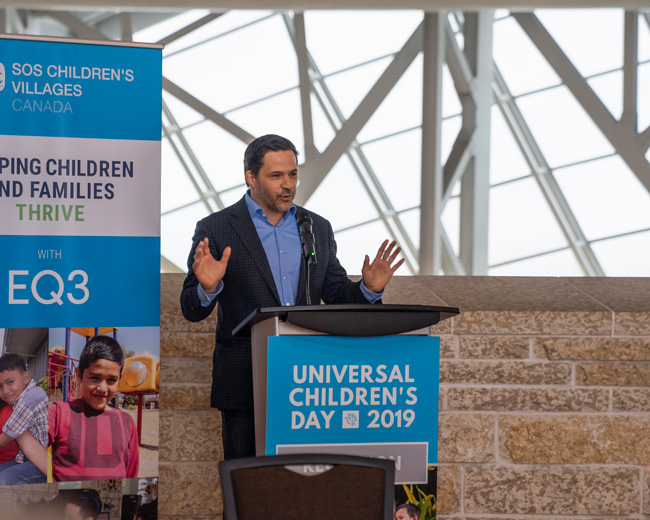 Brand and Product Partnerships
SOS Children's Villages welcomes the opportunity to develop cause-related marketing campaigns and products that showcase your company's brand, while helping support vulnerable children and young people.  
We work with companies to create new opportunities for customers and the general public to support children through co-branded products, in-store and online promotions, and powerful social media campaigns. 
Image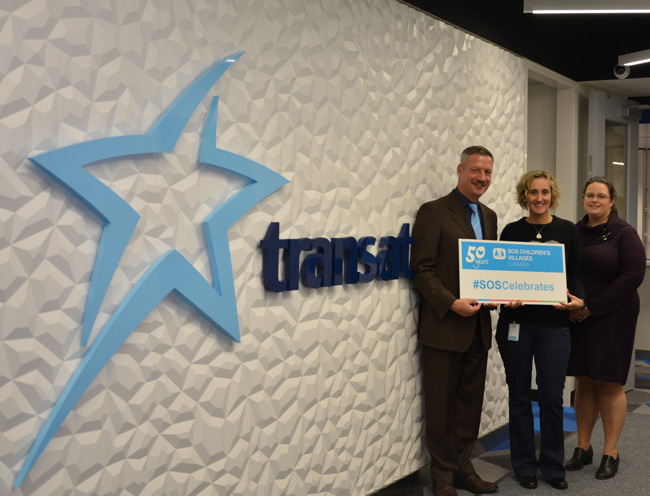 Team Building for the Modern Workplace
The global pandemic has challenged businesses across Canada to quickly adapt to radical changes in how and where we work.  Many people now work remotely some or all of the time, and while working away from the office can help to minimize the distractions and increase productivity, it can also lead to employees feeling disconnected and isolated. 
SOS Children's Villages can help create fun, engaging, and impactful workplace initiatives to inspire and motivate your employees.  
Companies can choose to participate in one of our semi-annual corporate challenges or create your own bespoke campaign.
We are delighted to offer Team Raiser, a new digital fundraising and engagement platform, to our corporate and community partners.  This intuitive, user-friendly tool allows businesses to create internal teams, share content online, and receive digital badges and rewards for participation in partnership activities.  
Partners will be able to set overall and team targets, promote online and offline campaign activities, and see donation reports in real-time.
Image