Haiti is in a state of emergency following a major 7.2 magnitude earthquake on Saturday, August 14, 2021. Children and families are in urgent need of aid, many of whom were already experiencing extreme poverty, hunger, and violence before the earthquake.
The Situation at a Glance
More than 2,200 people have died, more than 12,000 people have been injured – including young children – and more than 52,000 homes have been destroyed
Over half a million children have been affected by the earthquake – many are in dire need of food, water, shelter and mental health support
Hospitals are overwhelmed by COVID-19 and those affected by the earthquake
Thousands of families are sleeping outside in fear of aftershocks with no protection from rain, violence, and exploitation.
Image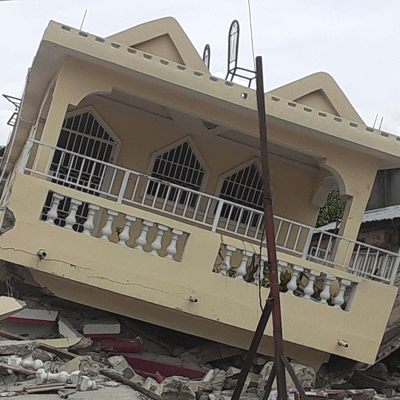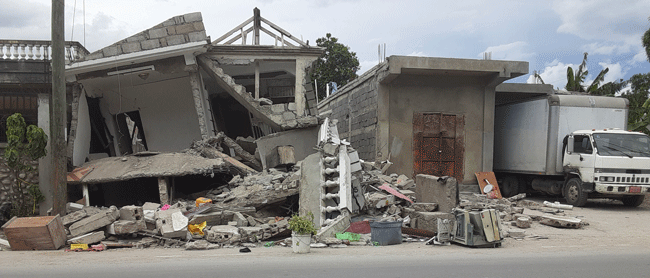 Children in our Care
Thankfully, the children and staff at our three villages in Haiti are all safe. Our SOS Les Cayes Village, located about 40km from the epicentre of the earthquake, was built to withstand seismic events. Fortunately, no SOS homes were damaged in the earthquake.
However, children and caregivers are in distress. Some have refused to sleep inside for fear of aftershocks. We are doing everything we can to help children resume their routine and overcome their emotional distress. Our teams are providing mental health and counselling support so children and caregivers can cope and recover.
How We're Helping Families Affected by the Haiti Earthquake
SOS Children's Villages has deployed an emergency team to the Les Cayes region to assess the situation, determine the extent of damage, and provide vital support to affected families.  
Our teams will be:
Distributing vital supplies such as food, clean water, tarpaulins, blankets, and hygiene kits.
Setting up child-friendly spaces where children have a safe place to play, learn and receive emotional support.
Providing emotional recovery exercises and mobilizing a team of psychologists to help families process and cope with the trauma they have experienced.  
Providing interim alternative care for unaccompanied and separated children.
Assisting local authorities to reunite children with their families and find, identify, and register separated children.
SOS Children's Villages has a long history of responding to the unique needs of children in emergencies, including the 2010 earthquake in Haiti, which left thousands of children separated from relatives. Your urgent support is needed to help our emergency relief efforts and protect vulnerable children.