From the bad guy to the hero: How the SOS Community Centre helped Leonardo
Image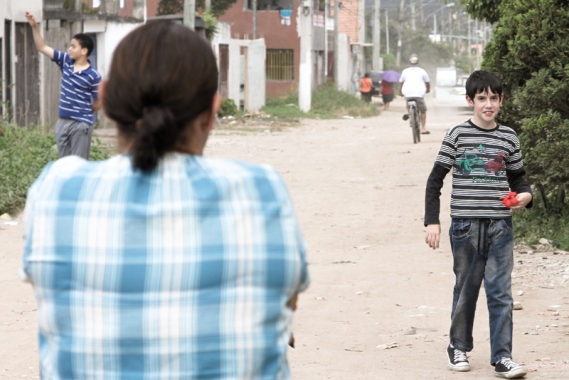 Just like the Hulk comic books, under emotional stress ten-year-old Leonardo would unleash his inner monster and act wildly.
Evoking his angry and powerful alter ego, the boy previously used to hit his classmates, toss toys against the wall, swear at his teacher, knock tables and chairs down. He would return home daily carrying a warning note from his teacher.  
Over the past three years, Leonardo has been attending the SOS Community Centre in Vargem Grande, one of the poorest neighbourhoods in São Paulo, Brazil.
Leonardo used to give his mother, Roseni Sousa, such a hard time that she was unable to do her job – producing handicrafts for sale – while the child was at home. Despite that, it was for fear that the boy, with his explosive temper, could get involved in fights in the streets that she sought assistance at the SOS Community Centre for her son.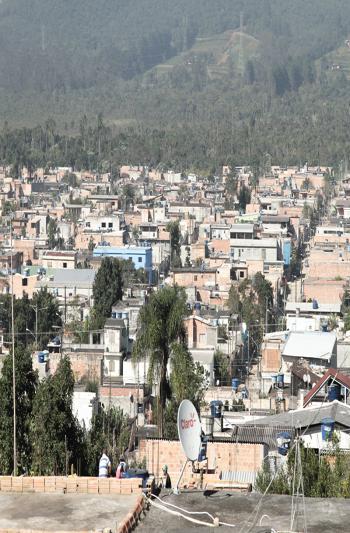 The origin of Vargem Grande is so peculiar that it could easily come from a comic book. The neighbourhood was formed inside a prehistoric crater resulting from  impact with a meteor or comet. "The crater", as Vargem Grande is popularly called, came to life almost 30 years ago, sheltering poor immigrants who fled to the biggest and wealthiest city in Latin America for a better life. Forty kilometres away from the centre of São Paulo, Vargem Grande is isolated from the rest of the city.
The community has a high amount of youth violence and teenage pregnancy. In addition, it lacks basic urban infrastructure – there is no sewage system, paved streets or a public hospital. This is the reason why SOS Children's Village started working in Vargem Grande.
Guided by the staff in the SOS Community Centre, Roseni Sousa learned how to talk to her son, Leonardo. Instead of punishing him for his constant bad behaviour, "They said I should talk to him, explain him that he should speak more softly, that he shoudn't hit his classmates… to be patient, that not everything we want, we can get… he is really competitive. Earlier I was too strict", she says.  
Ten months ago, SOS Children's Village Rio Bonito took over the coordination of the Community Centre, providing support for the families. Luciene Aparecida de Araújo taught Leonardo and soon realized what she had to do. The teacher started to encourage the boy to participate and intervened whenever he was suffering bullying, standing by his side and showing everyone his best qualities. In this new environment, Leonardo blossomed and started changing his behaviour.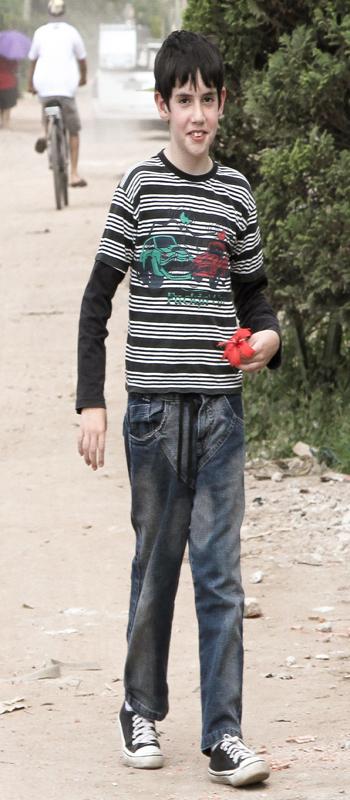 "He dances, sings, smiles... And the kids do not make bullying. He always brings me flowers", the teacher says proudly.
But there is still work to do. Leonardo faces difficulty in learning. The 10 year-old cannot read or write very well. But now he counts on the support of his parents. Every night his mother and father gather together in a table and help him with his homework, repeating the letters he has problems learning.
Despite this difficulty, Luciene says that Leonardo often writes her and the rest of the staff touching letters. And she highlights he is a different kid now: "He is an example. I often tell his story, because he changed so much in such a short time. And all this happened due to love and attention", she says.  
With his rage under control and his efforts to improve day-by-day, Leonardo can make plans for the future. Inspired by his favourite superheroes, the boy dreams about becoming a policeman so he can "combat evil". When his mother asks about the safety of this profession, he replies as if he were invincible: "There are tricks, mom. You just need to hide. That way nobody kills you".