Girl-Child Endangered: Child Abandonment in India
Image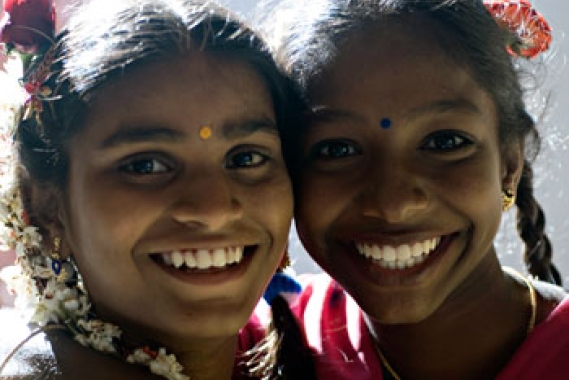 While Afghanistan was named the worst country in which to be a woman, being a girl in India has its trials, too. Girls disproportionately experience the abuses of abandonment, infanticide and sex-selective abortion.
Over the past two days alone, media in India have reported that five children were abandoned by their mothers or fathers. Two of the apparently unwanted children were newborn girls in the state of Rajasthan. Three others—two boys and a girl under six years old—were abandoned in Gurgaon city, Haryana state.
The latter three have all survived their ordeal, but their parents have not yet been located. One of the two newborn girls, however, did not live.
India is home to 31 million orphaned children, according to the United Nations Children's Fund (UNICEF). The UN defines "orphan" as a child who has lost either one or both parents. But, many children without parental care have been abandoned by a living parent or parents.
Last year, the Times of India reported that nine-in-ten of the 11 million abandoned children in India were girls. Most were doomed to never find homes, as little over 2,500 were adopted in 2009.
Girls are more likely to be abandoned, sex-selectively aborted or killed in stances of infanticide than are boys. This is rooted in a cultural bias against girls, whose dowries are costly, for one. The consequences of having an unusual number of "missing girls" is a skewed sex ratio. There are now only 914 females for every 1,000 males in India.
Between 2007 and 2011, says a report by the National Crime Records Bureau (NCRB), more than 3,500 children under 12 years old were abandoned. Another 1,000-plus cases were registered where an individual had committed an act that led to the death of a child, or acted with an intent to kill the child or prevent it from being born.
According to the NCRB report, Maharashtra, Rajasthan and Gujarat have the highest numbers of abandoned children, with 1,232, 674 and 660 cases, respectively, over the past five years.
According to the Time of India, "Experts believe that the number of girls abandoned is disproportionately high in Gujarat."
But, in Rajasthan, the sex ratio has fallen to 883 girls for every 1,000 males. Child abandonment is so pronounced in its area outside the city of Udaipur that the Mahesh Ashram orphanage is building what it believes to be the largest neonatal intensive care orphanage in the country. When completed, it will have place for 100 babies, reports the UK's The Guardian.
Child abandonment is punishable under section 317 of India's Penal Code. Though the NCRB study reflects known cases, the true numbers may be higher, as not all cases are reported to the authorities, say child welfare workers.