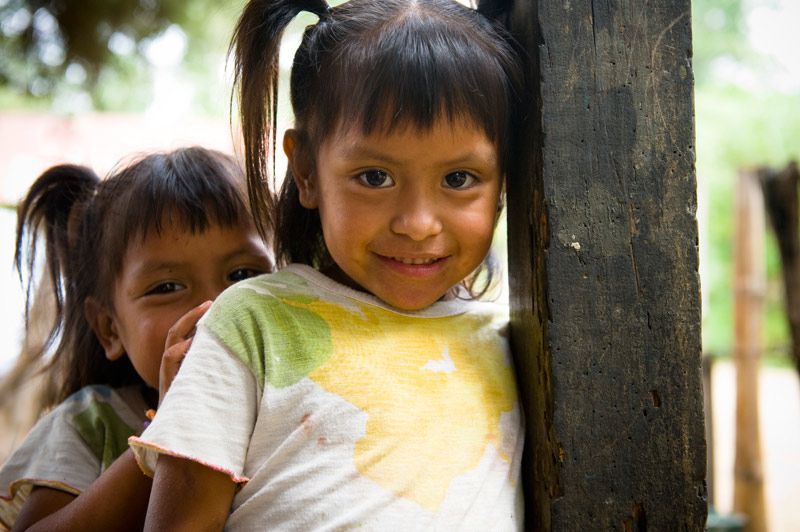 in Guatemala
It was after a terrible earthquake in 1976 that Hermann Gmeiner, the founder of SOS Children's Villages, decided to help vulnerable children and their families in Guatemala. Due to this natural disaster of enormous magnitude, many Guatemalan children lost their parents and ended up without parental care or in dysfunctional families. At present there are in Guatemala five SOS Children's Villages, five SOS Youth Facilities, one SOS Vocational Training Centre and ten SOS Social Centres. One SOS Children's Village is under construction.
SOS Children's Villages in Guatemala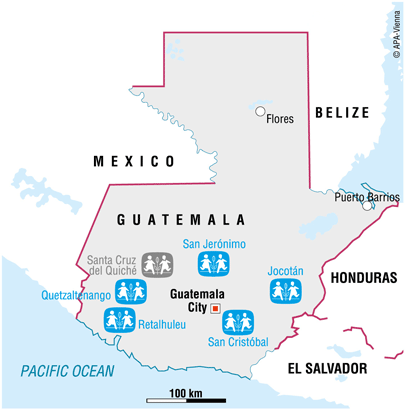 Years of civil war have deeply affected Guatemala's youngest segment of population. In this country, the need for social welfare facilities targeting refugee children and orphans is particularly great.
At present, SOS Children's Villages is operating in five locations in Guatemala. We support vulnerable children and their families by providing them with education, day-care, vocational training and medical services.
Since 2005, SOS Children's Villages has been running family strengthening programmes, which enable children who are at risk of losing the care of their family to grow within the caring family environment of their families of origin. Children whose parents cannot take care of them will find a loving home in one of the SOS families.
| | Orphaned Children | Child Poverty Rate | Child Malnutrition | Child Marriage | Below Poverty Line |
| --- | --- | --- | --- | --- | --- |
| Guatemala | 370,000 | 53.70% | 48% | 30.30% | 29.79% |
| Canada | 45,000 | 8.80% | #N/A | #N/A | 9.40% |
417
Orphaned and Abandoned Children
Youth and adult students
Sponsor a Child in Guatemala
SOS relies on the kindness and generosity of Canadians to be able to provide a home for the most vulnerable children of Guatemala.
By becoming a child sponsor you are making a commitment to helping an individual child in need. Your gift will help provide a child with food, clothing, education and a loving SOS mother.
Please help us ensure a loving home for every Guatemalan child. Sponsor a child in Guatemala now.
Still coming to terms with its past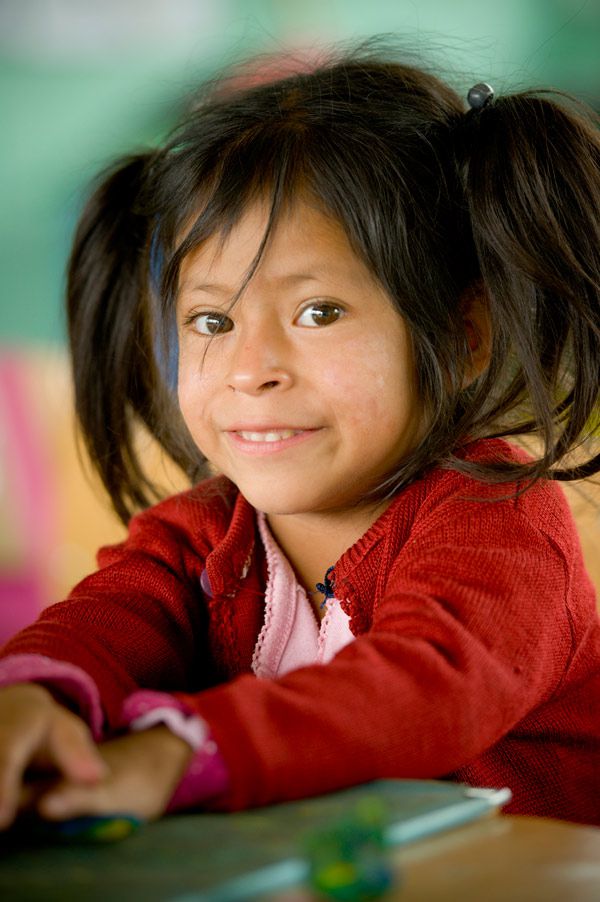 The Republic of Guatemala is a state in Central America that shares borders with Mexico to the north and west, Belize and the Gulf of Honduras to the east, Honduras and El Salvador to the south-east, and the Pacific Ocean to the south.
In the past 25 years, the total population of Guatemala has more than doubled, amounting to roughly 14 million at the time of writing.
With an average median age of only 18, Guatemala is, demographically speaking, a young country. In fact, the country has the lowest median age in the Western Hemisphere.
Guatemala experienced multiple military and civilian governments during the second half of the 20th century, as well as a 36-year civil war. In 1996, the government signed a peace agreement, officially ending a conflict that had left more than 100,000 people dead and had created, by some estimates, around one million refugees.
Precarious living conditions
Despite multiple efforts to fight poverty and social exclusion in Guatemala, both phenomena remain seemingly intractable problems of Guatemalan society. Roughly 35 per cent of Guatemalans live on less than two US dollars a day in a country that is marked by great inequalities in terms of income and wealth distribution. The general living conditions of tens of thousands of Guatemalans are precarious: over 40 per cent of the Guatemalan population live in shacks. They mostly lack access to clean drinking water, proper sanitation and electricity.
Because of the civil war and due to economic and political instability, many Guatemalans have fled the country. Around one million Guatemalan-born people now live in the United States alone.
In recent years, a "feminization" of emigration has been recorded. Most female emigrants are young single mothers from rural areas, hoping for a better life beyond Guatemalan borders, both for themselves and for their children.
Guatemala remains a highly unsafe country. The homicide rate is one of the highest in the Americas and armed robbery is common, particularly in Guatemala City.
Children are often forced to work
The Convention on the Rights of the Child (CRC) was ratified by the Guatemalan government in 1990. Nevertheless, many Guatemalan children face abuse, neglect and a hopeless future. Due to the war, more than 35,000 women in Guatemala have been widowed and 200,000 children have been left orphaned. Often, young boys have to nourish an entire family with the money they bring home from work in the streets of the city.
Overall, nearly 20 per cent of Guatemalan children aged 5-14 are engaged in labour activities. Consequently, many of them are unable to attend school. Children are found in the waste dumps of Guatemala City, collecting items that can be recycled or reused. Some wash windshields at traffic lights, others clean shoes in parks and plazas.
In rural areas, the number of working children is even higher.
Guatemalan children often experience physical punishment and sexual abuse within their own families, which is the reason why many of them opt for a life on the street.
In 2004, some 5,500 young people were killed in Guatemala. Most of them were members of street gangs that predominantly recruit children from marginalised and poor families.
HIV/AIDS infections - generally on the rise in Guatemala - are especially prevalent among street children.
Infant mortality is particularly high in Guatemala, where it accounts for roughly 25 per cent of all registered deaths or 75 deaths for every 1,000 live-births. One of the principal causes for infant death is severe malnourishment.