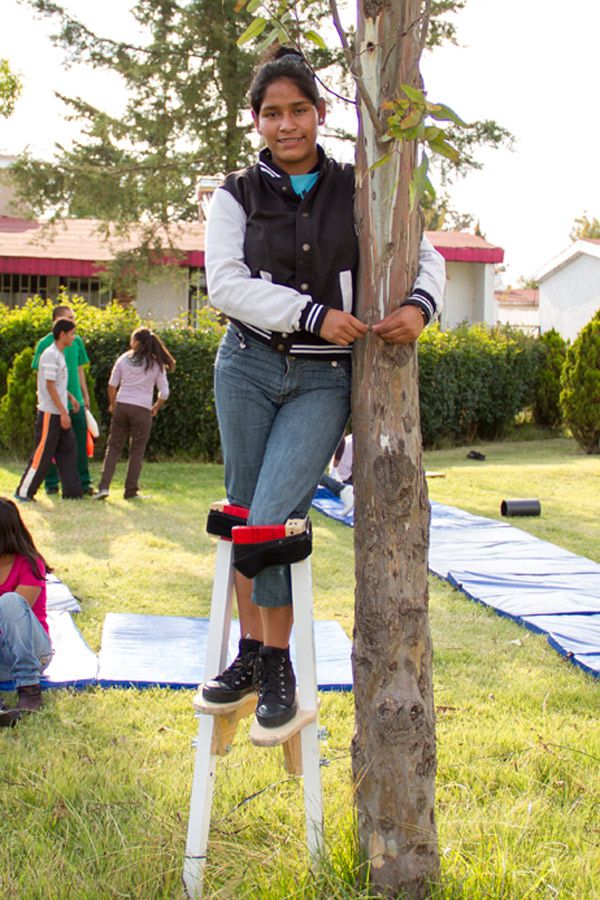 As part of an innovative new partnership with Cirque du Soleil, some of Mexico's most vulnerable youth have been given the tools to build a brighter future for themselves.
Melissa is a vivid and talkative 15-year-old girl growing up at the SOS Children's Village Huehuetoca. She loves basketball, swimming, dancing and singing.
Melissa has a larger than life personality and brings a smile and joy to those around her, but when faced with challenges and a fear of failure, she loses focus and gives up. This holds Melissa back in school and other social settings.
In 2015, Melissa was one of 30 SOS children and youth in Huehuetoca that participated in a new program implemented in partnership with Cirque du Soleil – the SOS Social Circus.
The SOS Social Circus program has helped Melissa develop vital soft skills that will help her build a brighter future. According to her SOS mother Beatriz Mora Figueroa, taking part in the SOS Social Circus program helped Melissa develop the power to manage her emotions and control her behaviour.
Beatriz believes that the Social Circus program has helped her daughter develop a sense of rationality. "Now, she analyses things better, double checks her moves. She knows that in order to achieve what she wants, she needs to have total concentration. She consciously selects the activities that she can handle. It's a very good strategy; it shows she has awareness."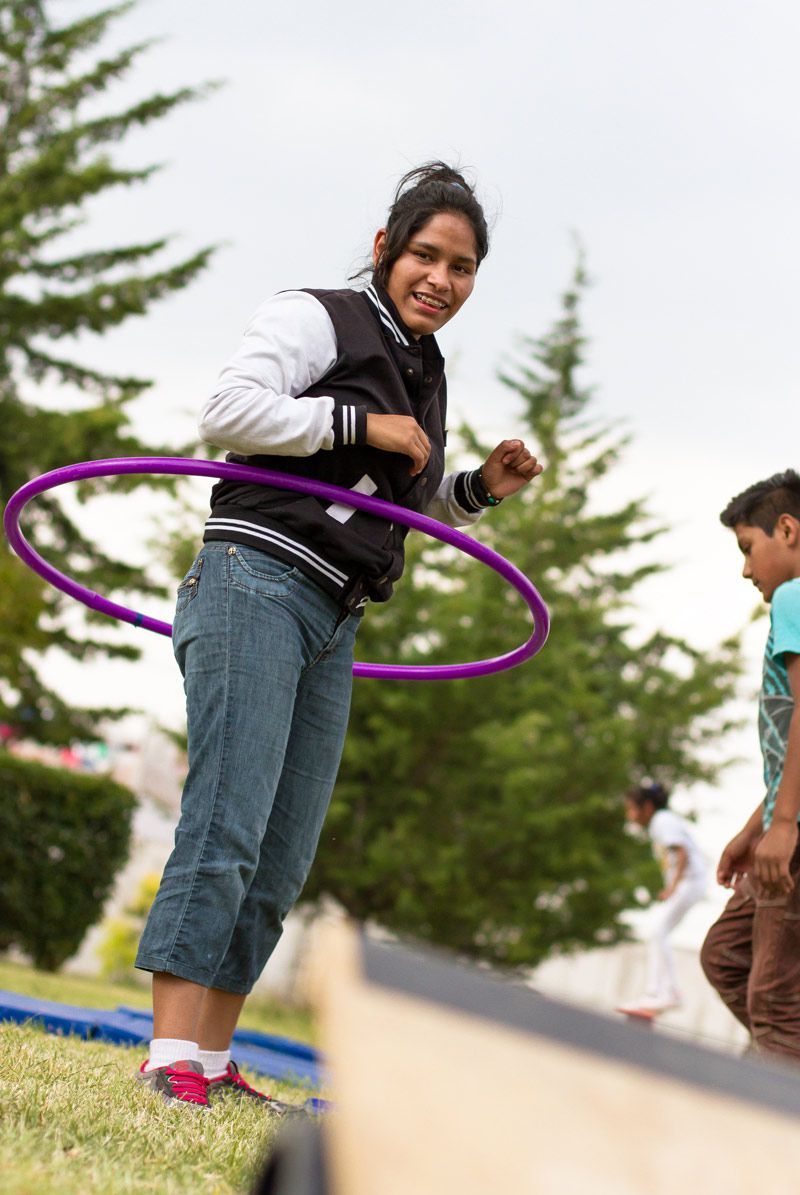 In the safe, welcoming environment of the SOS Social Circus workshop, Melissa feels comfortable to persevere through challenges and confront her fears
Although very energetic, Melissa isn't a risk taker. Up on her stilts, her steps are wide and rough. For her, this program is a chance to learn to overcome her fears. She remembers when she first started, less than 3 months ago, and was afraid of stilts. "Sometimes, I'm afraid of falling from my stilts but then I settle and walk anyway. Then I feel I'm huge!" explains Melissa with a smile. Melissa also tries her best to help the other children overcome any difficulty they might have in the workshops.
Miguel Ángel Tovar Esquivel, the SOS Youth Facilitator, always attends the Social Circus workshops with the SOS children. "This workshop goes beyond handling circus tools. It's about communication, assertiveness, self-awareness and self-esteem. When these children see it requires practice and focus to succeed, they understand what it takes to achieve something. They come to realize that if they can deal with this exercise, they can also deal with this problem in their own life. The challenges that children face in the SOS Social Circus workshops allow them to work on their self-confidence. They are improving day by day."
As Beatriz tells the story of her daughter on her stilts, the impact that the SOS Social Circus program is having in the lives of her children, and in her household, is clear. "I know it's early, but I can already see it. Yes, it has a great and positive impact and I hope we can count on this program a little longer."