Mana Dina has her sights on becoming a basketball star
Image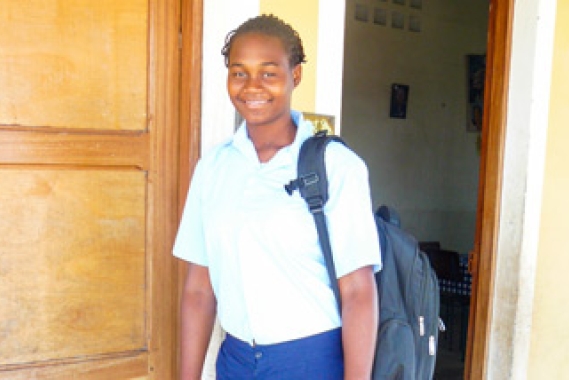 At 15-years-old, Denise is the oldest child in SOS Children's Village Inhambane, Mozambique where she is fondly known as "Mana Dina". When the village opened in 2008, Denise was one of the first children to find a home here. Her biological mother was the primary provider for the family and when she died, Denise's unemployed and disabled father could not care for her or her older sister.
 "Denise started primary school in 2009, which was very late. We had to work hard to see Denise perform well and not fall further behind. Fortunately she is a hardworking girl at school," says SOS mother, Olga.
Although Denise was held back in school, she is able to play with children her own age when she plays basketball.
"I like playing basketball with my friends and my dream is to be selected for the national team and become a big basketball star. I like to watch the North American basketball league on television," says Denise.

Canadian's wishing to support SOS Children's Villages are encouraged to sponsor a child, sponsor a village or to make a direct donation. Your support ensures that SOS Children's Villages can continue to provide a safe and loving home to orphan and abandoned children worldwide.