A Day Without Playing Soccer is a Day Wasted
The retired Brazilian professional soccer player Pelé once said: "Success is no accident. It is hard work, perseverance, learning, studying, sacrifice and most of all, love of what you are doing or learning to do." In Nepal, Arun* has a career dream in soccer and his ambitions seem to be guided by this testimony by the ace soccer icon.
Arun, 14, was born in a poor family that lived on the side-lines of society in Nepal and he did not have the same opportunities as other children to develop his full potential. When Arun could no longer live with his biological family, SOS Children's Villages gave him a chance to grow in a loving and caring family.
Image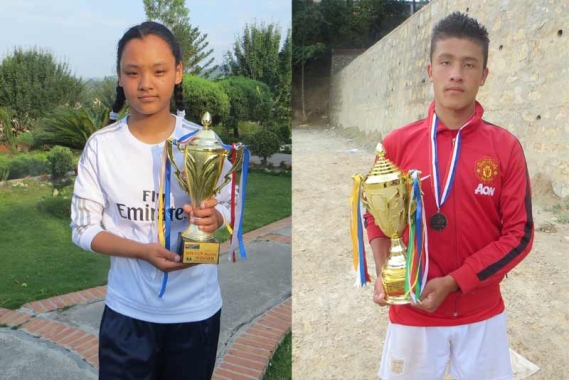 A soccer lover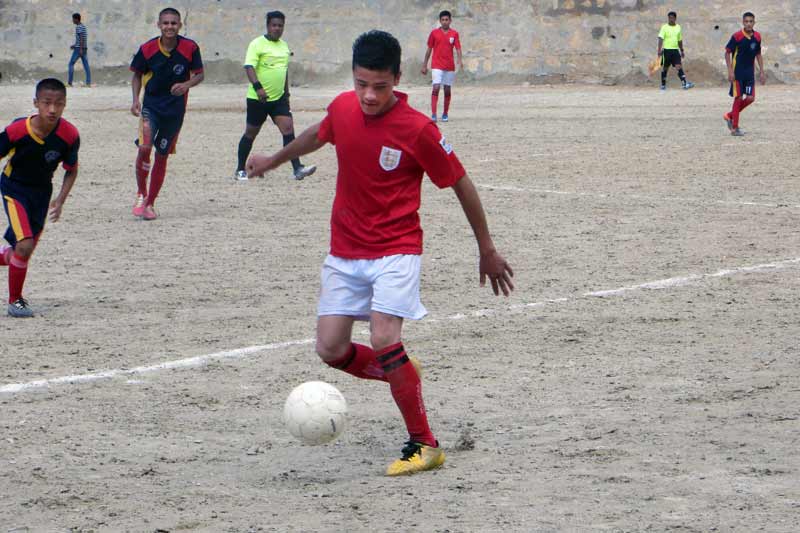 Playing soccer with your feet is one thing, but playing with your heart is another.
Arun was given a permanent home in SOS Children's Village Kavre in Nepal. Arun has a lot of soccer dreams in his mind and believes that there's much more benefit in the game than entertainment.
"I play games regularly. My favourite game is soccer. If I miss a day without playing soccer, I feel as if I wasted the day," said Arun.
Arun says his idol is multi-award winning Argentina international and FC Barcelona striker, Lionel Andrés Messi. He is aware that to succeed in soccer, every player needs to adhere to certain values. One of them is discipline.
"Discipline is [a] key requirement. If a person is very good at sports but undisciplined, s/he can't be a successful player."
The teen explained that it is challenging for an individual to become a soccer player, and much more difficult to become a good one. He identified hard work, fair play and respect for all as the key to success. "When we play games, we learn about team spirit, co-operation and fairness in life. There are things that we learn from playing games; discipline, patience, develop self-confidence and sacrifice."
Arun understands that every defeat in a game of soccer is victory in itself. He said it is incredibly important for players to learn from their challenges and failures and not give up.
"We have to think that failure is the stepping stone towards our success. I play games; I feel the need for change when I don't get success. I use the opportunity to learn a lot and to overcome the challenges," Arun continued, adding that:
"My dream is to be famous in the world like Lionel Messi."
Similarly passionate stories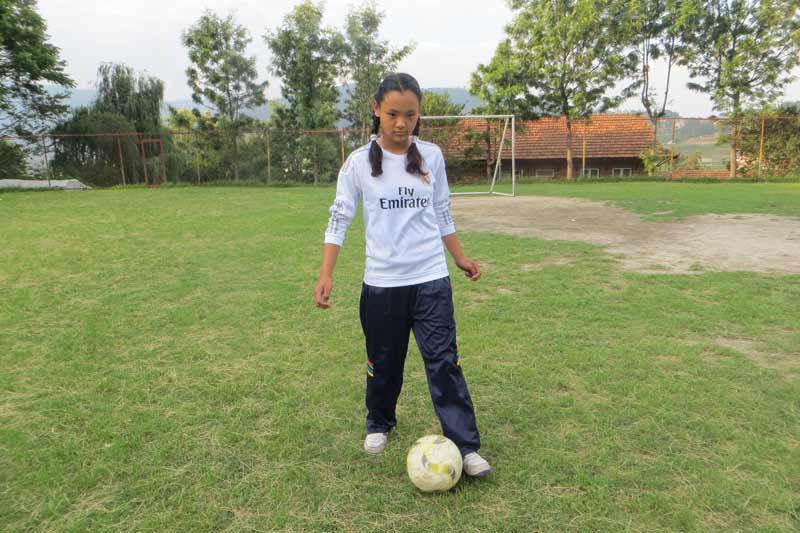 Anika*, 13, also shared her passion for soccer.
"My relationship with sports is just like the relation between soul and body. I play soccer regularly and practice every day," said Anika, an SOS child who identified Brazilian and FC Barcelona attacker Neymar da Silva Santos Júnior, as her sport icon.
According to Anika, no success can be achieved by a team in a game of soccer without discipline.
"The most important lessons I get from playing are discipline, patience and dedication. Similarly, hard work is important. Sport inspires me to develop [self] confidence and leadership to overcome challenges and win adversity," she said.
"I like Neymar's passion and dedication in sports. My dream is to be a soccer player and take my country to progress in sports."
In Nepal, thousands of children are born into a life of disadvantage where they do not have the opportunity like other children to develop their full potential. Parents often struggle just to provide for their children's most basic needs such as food and shelter, in the process neglecting the emotional, psychological and education needs of the children.
* The names were changed for privacy reasons.